Don't you dare call me a 'womxn'
The word 'womxn' is ridiculous and unpopular. Why do institutions insist on using it?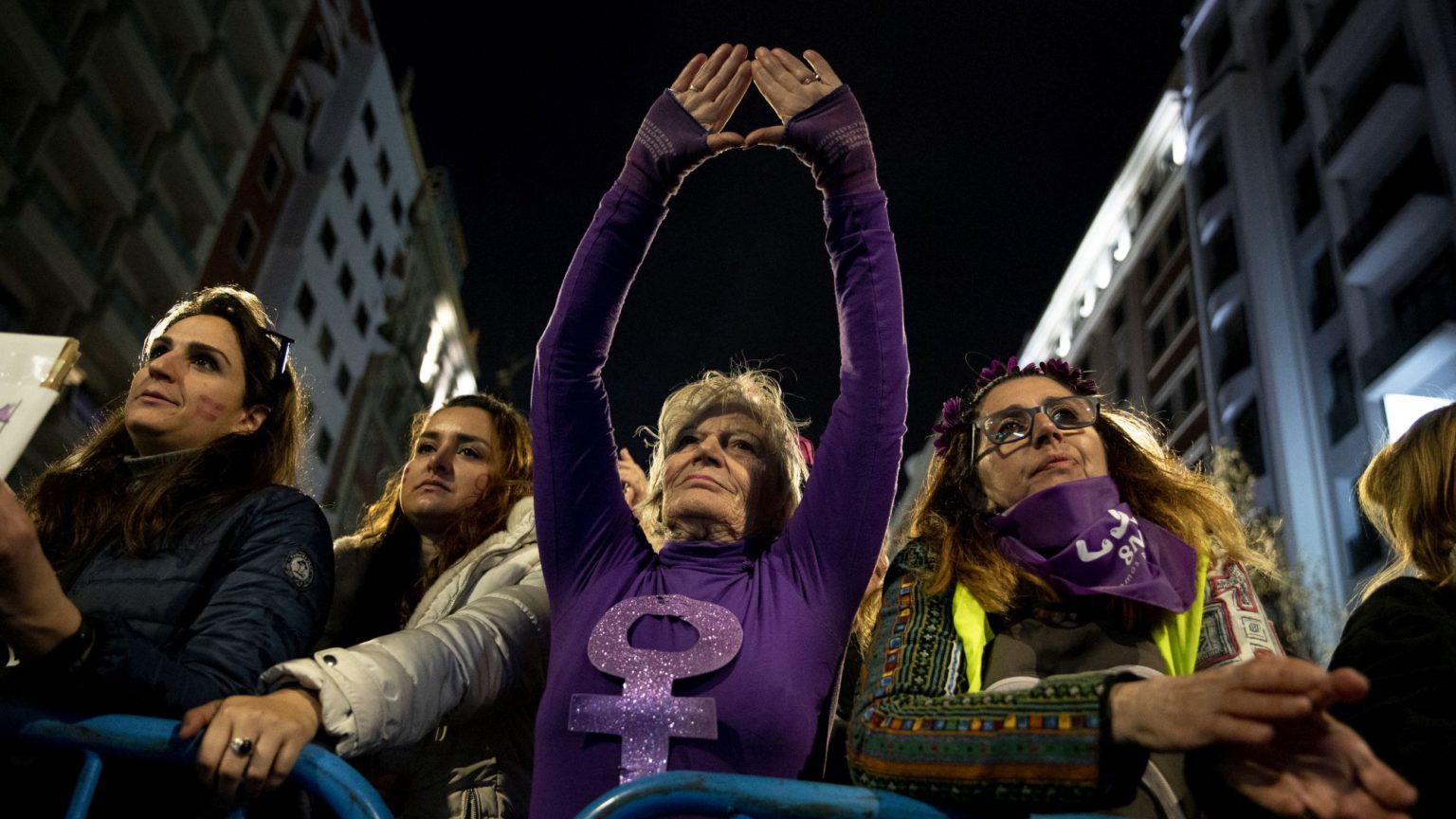 The worst thing about the clumsy word 'womxn' is that it is completely unpronounceable. Nobody really knows how to say it; even reading it is difficult.
TEDx London provoked a furious response this week when it used the word 'womxn' to promote its upcoming autumn events.
It's a strange word with origins in academic feminist theory, but in recent years it has been used as a PR method for appearing more inclusive towards trans and non-binary people.
In 2018, the Wellcome Trust also prompted a backlash for using the word to promote an event. Even though the word originally comes from feminist theory, where it was seen as less patriarchal than the word 'woman', which comes from the word 'man', many feminists now object to it on the grounds that the strange 'x' formulation is only ever applied to women, not men. Who has ever heard the word 'mxn'? Even transgender activitists have expressed dislike for the word 'womxn' because it marks them out as a separate category. And non-binary people don't like it because they don't refer to themselves as women anyway.
Yes, it is all very complicated. But that is the problem when institutions try to use language to virtue-signal. It always comes across as jarring, and it invites contempt, too, because people feel patronised. As a woman, I see absolutely no need to alter the word woman. I doubt that the origins of the word 'womxn' would interest many women. The arcane academic preoccupation with words is not something many people would consider a high priority in the cause of women's advancement.
The word is also just downright confusing. I cannot imagine having a conversation with other young mothers like me about the challenges of new motherhood while saying 'womxn'. Though we often talk about issues that are specific to women, such as postpartum recovery and getting back into the workplace after maternity leave, I have never heard anyone use that word and I would puzzle people if I used it.
The term 'womxn' is completely irrelevant to the everyday concerns of ordinary women. The beautiful thing about language is how it constantly evolves. Words appear and disappear from our collective vocabulary over time, reflecting the experiences of the people who use them. But words that are artificially inserted into speech seem odd and unnecessary.
One of the most unpleasant things about identity politics is the divisive obsession over language. People must use politically correct terminology or face being mobbed on social media and potentially expelled from public life by identitarian zealots who demand complete obedience to their ideology. It is about control and compliance, not solving genuine problems.
Of course, authoritarians only last for so long before people start to revolt against them. The angry reaction to the use of the word 'womxn' shows that people are tiring of inauthentic language that doesn't really appeal to anyone. By all means, talk about the issues that affect women, but do it in a way in which we can all genuinely share – otherwise it just becomes completely meaningless.
Candice Holdsworth is the founder and editor of Imagine Athena.
Picture by: Getty.
To enquire about republishing spiked's content, a right to reply or to request a correction, please contact the managing editor, Viv Regan.