Stop demonising young people
They have every right to want to get on with their lives.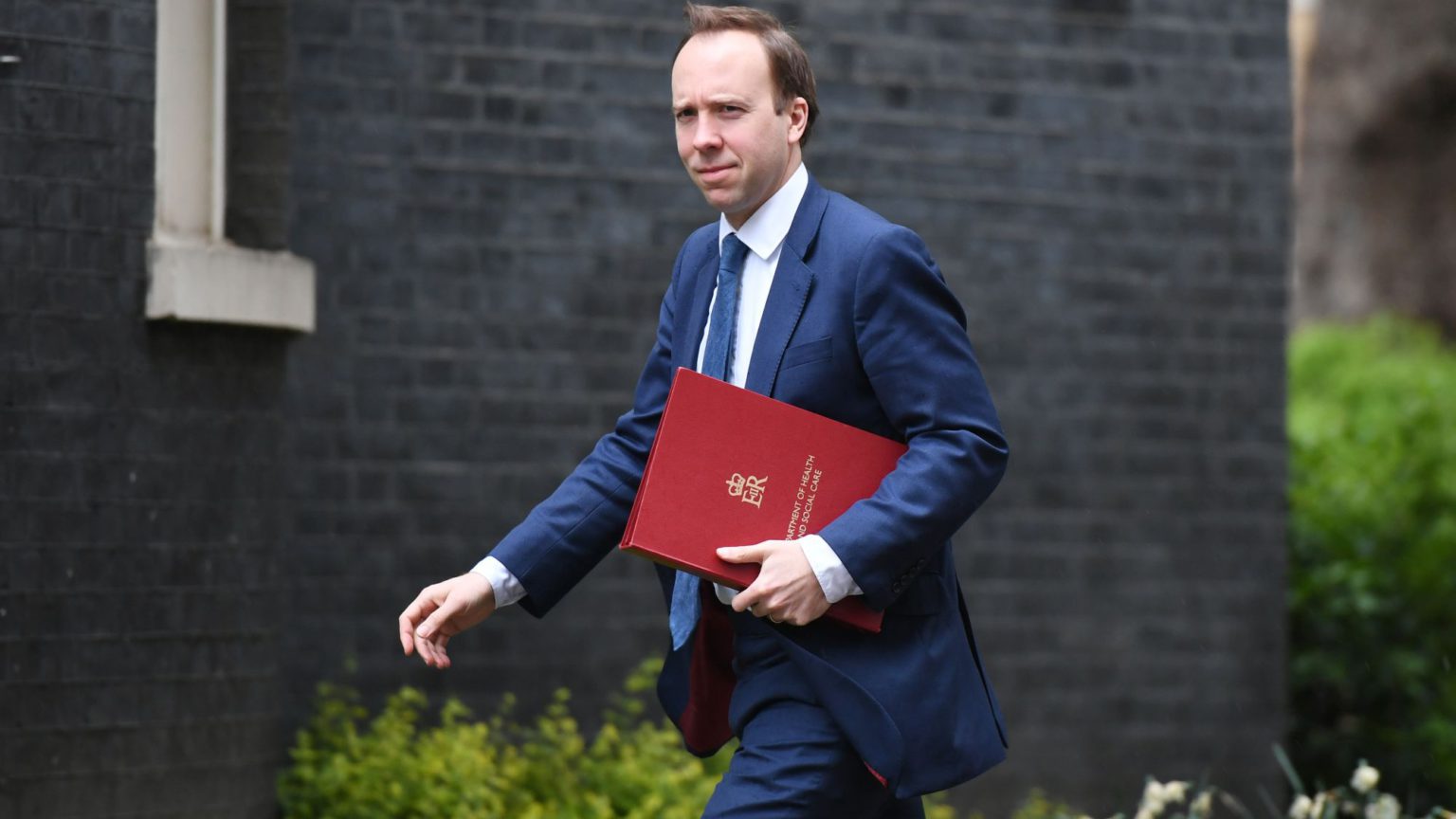 Did Matt Hancock have a miserable adolescence? Was he unhappy at university? Surely there can be no other explanation for the war against youth he is currently waging. In comments made yesterday, the health secretary blamed young people – and especially 'affluent young people' – for the latest spike in positive coronavirus tests. Hancock revealed that data from the Joint Biosecurity Centre, due to be published this week, will show that coronavirus infection rates are highest in people aged 17 to 21. Off the back of this, he worried out loud about the impact of students returning to university and implored young people to 'stick to the rules'.
Hancock is not alone. The World Health Organisation announced that it's the 'behaviour of young people' that is fuelling a spike in coronavirus cases. England's deputy chief medical officer, Jonathan Van-Tam, is concerned that young people have 'relaxed too much'. Leeds is currently on the national coronavirus watchlist; the city council points to young people attending 'house parties, illegal raves and music events' as a likely cause of the increase in infections.
Coronavirus launched open season on the young. They have been slated for not social distancing. They've been accused of going on holiday, behaving recklessly, and bringing the virus back with them. They've been chastised for going to parties and meeting with friends. They are criticised for wanting to go to university – and expecting to have face-to-face teaching. It seems that young people can do nothing right. Sympathy for those who missed the end of school, summer holidays, festivals and internships is in short supply. The fact that many young people worked in care homes and supermarkets throughout the pandemic is conveniently forgotten.
Instead, Matt Hancock's blunt message to young people is 'don't kill your gran'. 'Don't kill your gran by catching coronavirus and then passing it on. And you can pass it on before you've had any symptoms at all', he said yesterday. This is despicable emotional blackmail. Sadly, grandparents do die and many die when their grandchildren are young adults. This is rarely anyone's fault. It's exploitative to suggest that by getting on with their lives and having fun, young people will be to blame for the death of their grandparents. It poisons intergenerational relationships and the bonds between family members. Relatives are told not to see each other as a source of love and support but as a threat to life itself.
Yes, coronavirus infection rates are rising among young people. But this doesn't make them evil for wanting to go to university, see their friends or go on holiday. Young adults have every right to want to get on with their lives, learn, earn money, make friends and start a relationship. With recession looming, it will certainly be hard enough for them. Yet, in the eyes of some, these are outrageous demands.
As I wrote on spiked last week, Jo Grady, leader of the university lecturers' union, has argued that students should stay away from campus and that all teaching should be done online. At least two UK universities plan to conduct weekly coronavirus tests for all staff and students. Every institution now has myriad rules and regulations in place that will leave students largely confined to their bedrooms. Some seem to think the purpose of a university is no longer education but stemming the spread of coronavirus. Without irony, these same institutions back initiatives to raise awareness about mental-health problems in young people.
There would, perhaps, be some sense to the continued restrictions on people's lives if death rates from coronavirus were at the levels we saw back in April. But they are not. Positive tests results have increased, especially among young people, but both hospital admissions and deaths from coronavirus are at record lows. This needs proper investigation, not fearmongering. We've known all along that coronavirus poses little risk to the young. It may also be the case that Covid-19 has evolved and the virus is now less deadly. Or perhaps the testing regime currently in place reports a significant number of false positives or picks up people who have long since had the virus and recovered, some without even knowing they were infected. Developing a degree of national immunity through an increase in mild infections in young people should be something to welcome.
Just two people died from coronavirus in the UK yesterday. That's two people out of a population of some 67million. And, statistics suggest, these two people were most likely to be over the age of 80 and with an underlying health condition. Yet, on the basis of just two deaths, health officials and government ministers make dire predictions about a second wave and future death tolls. This is hysteria, not leadership. It fuels panic, demonises young people, poisons family relationships and thwarts ambition. Instead of haranguing young adults for wanting to get on with their lives we should celebrate their resilience.
Joanna Williams is a spiked columnist and director of the think tank, Cieo.
To enquire about republishing spiked's content, a right to reply or to request a correction, please contact the managing editor, Viv Regan.