Why Boris is for turning
The Tories' countless u-turns are down to their inability to escape the logic of the lockdown.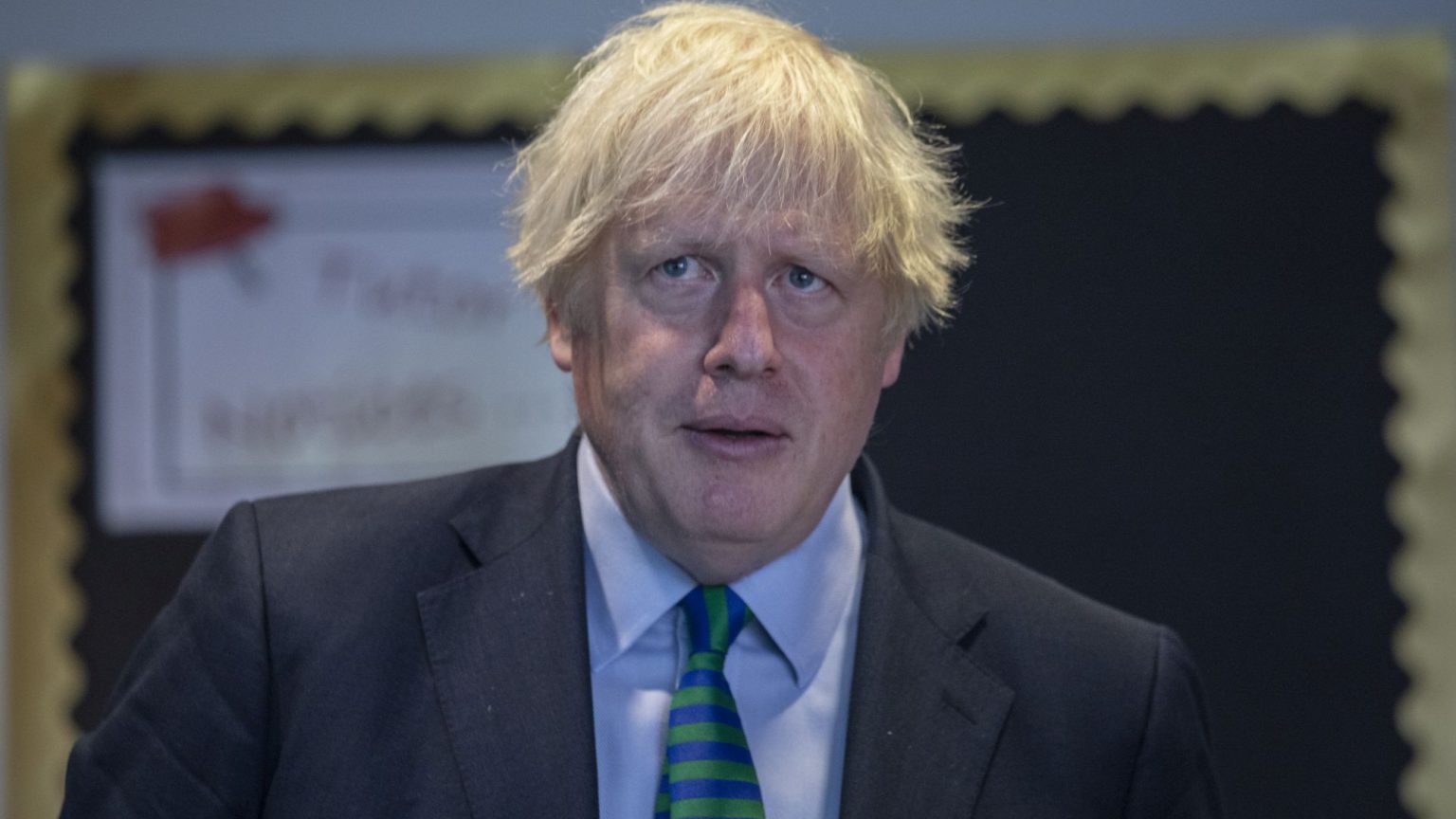 Having finally eased local lockdown measures in Bolton and Trafford in the Greater Manchester area on Tuesday night, the British government promptly reversed the decision within just a few hours, after local politicians, including Andy Burnham, the mayor of Greater Manchester, said it was not yet safe to open up.
Another day, another u-turn from Boris Johnson and the Tories. Not that the latter are happy about what seems like a constant stream of embarrassing policy reversals, be it the eventual abandonment of the infamous A-level results algorithm or the sudden decision to make face masks mandatory in secondary schools. One senior Conservative MP told PA News, 'We'd like to be in a government that has the impression of being competent – rather than lurching from one issue to another and then after a short time doing a u-turn'.
For Johnson's many critics, the Tories' inability to make a decision that they won't then reverse is a testament to this 'uniquely rotten prime minister', and his cabinet of 'unqualified second-raters'. As the Guardian's Polly Toynbee put it, 'Here is the wrong man in the wrong job at the wrong time'.
This is a predictably shallow analysis from pundits who have long deluded themselves into thinking that slagging off the Tories equates to some sort of insight. You know the kind of thing: Johnson's lazy and irresponsible and the rest are pathological liars, etc, etc. In truth, the incredible u-turning propensity afflicting the Johnson government is a testament to something far more troubling than the alleged character defects and clear incompetencies of the individuals involved. It is the result, in large part, of something this government abandoned in mid-March earlier this year. Namely, its capacity to lead.
March was the key moment. It was the point Johnson and Co not only performed their first and fatal u-turn with regards to Covid-19, switching from a policy of Sweden-style voluntary social distancing to full-on lockdown. It was also the point at which they decided to succumb to the fear and panic generated by the terrible scenes from Lombardy's overrun hospitals, feasted on by an excitable media class, and underpinned by the terrifying epidemiological prophecies of Spanish Flu-level doom.
In doing so, the government would claim, as it still does, that it was 'following the science'. But, in truth, it was, as indeed it continues to be, following the fear. It meant that the supreme principle now governing all aspects of policymaking – the principle now leading the government – was precautionary. Safety-ism became the overarching outlook. From that point on, every other political principle and social freedom came second.
For as long as the government maintained the lockdown, the problems of letting fear rule – or at least its statistical representation, then in death tolls and now case numbers – were hidden. The 'stay at home' message looked clear, decisive. And the likes of chancellor Rishi Sunak, and even, at points, Johnson himself, appeared authoritative, leaderly, decisive. Hence the Tories seemed to enjoy consistently high poll ratings from March through to the end of April, in spite of some disastrous mistakes, including the care-homes disaster.
But the appearance of authoritative leadership was illusory. The moment the government tried to make decisions that deviated from the principle of safety, which it had allowed to govern supreme since March, it found itself lacking authority, and vulnerable to challenges made in the name of safety. This was clear as soon as Johnson swapped the 'stay at home' message for the rather more ambiguous 'stay alert' message, which was mocked for its lack of clarity, and criticised for its potential recklessness. And as the government attempted to ease lockdown restrictions from May onwards, it found itself repeatedly undercut, undermined, and crucially, u-turning. Not because such-and-such minister was especially inept, but because when he or she attempted to show leadership, and ground a decision on a principle other than safety, he or she was lambasted for endangering, well, safety.
We saw this in June when hapless education secretary Gavin Williamson announced that all primary-age pupils were to return to school before the summer holidays. He was met with resistance from school leaders and teachers' unions who, claiming that packed schools put teachers and pupils' family at risk, invoked the governing principle of safety against him. He u-turned.
We saw this again on the issue of face masks. As the government eased lockdown restrictions, it was insistent that there was no need for people to wear them, with Sir Patrick Vallance, the chief scientific adviser, telling MPs in May that 'the data and the evidence, are not straightforward [on face-mask wearing]'. But, crucially, the government was unable to say with absolute certainty that face masks would not protect people. Government reassurances were not enough to assuage people's fears, nor combat the arguments of their face-mask-supporting opponents, who had the ultimate principle of safety on their side. So, the government was forced to u-turn, and announce that masks would be compulsory in shops from 24 July.
Over and over again, the same dynamic has undermined any attempt to lead Britain out of what amounts to a residual, be-masked form of lockdown. The principle of safety, according to which the government decided to govern from March onwards, keeps bending policies back to itself. It is the true source of the u-turns.
The Tories are therefore in a bind of their own making. Having allowed and fostered the reorganisation of society around the principle of safety, any policy or measure or call that violates that principle is automatically vulnerable to attack and revision. Through its March-time embrace of the principle of safety, the government has effectively hollowed out its own capacity to lead. It tells parents and teachers to get kids back in school, and meets resistance. It urges people to go back to their city-centre workplaces, to no avail.
And we have seen in the A-Level-grades fiasco how this corrosion of the government's capacity to lead affects its ability to make and stick by decisions in other policymaking areas, too. Its authority has been shattered.
The constant u-turns are not a symptom of the Tories' unique ineptitude. They are the product of an absence – an absence of guiding political principles other than those born of fear. Only when they start justifying decisions in terms other than those defined by the threat of a pandemic will they find their way out of this mess. And only then might they rediscover the capacity to lead.
Tim Black is a spiked columnist.
Picture by: Getty.
To enquire about republishing spiked's content, a right to reply or to request a correction, please contact the managing editor, Viv Regan.