Don't import America's race wars into the UK
The controversy over Adele's Bantu hairstyle confirmed that woke Americans don't understand the UK.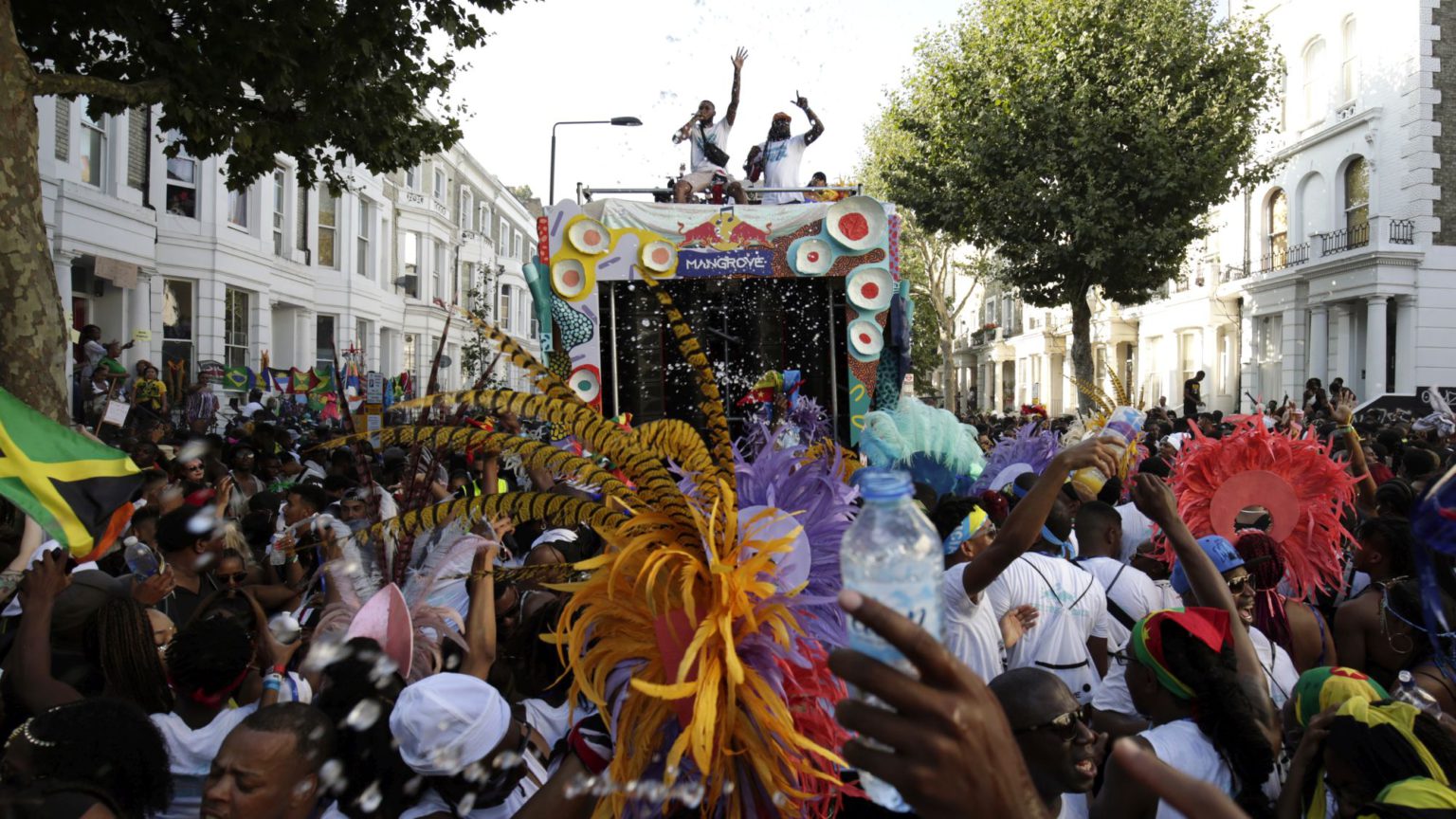 Born from a mix of racial tensions in early 1960s Britain, a vibrant hippy culture in Notting Hill and the fact that the black British population at the time was largely of Caribbean heritage, the Notting Hill Carnival emerged to celebrate the eclectic melting pot that is London.
The carnival is now a much-loved part of British culture. People from all backgrounds and creeds come together each year to enjoy live music, Afro-Caribbean cuisine and parades. In 2006, the carnival made the list of England's 'icons', alongside Big Ben and Blackpool Tower.
However, this year, for the first time in its 54-year history, Notting Hill Carnival was a largely virtual affair due to restrictions related to the ongoing coronavirus pandemic. And yet the biggest story about this year's carnival wasn't the unprecedented fact that it was being hosted online. Rather, it was the question, yet again, of what kind of behaviour is acceptable for people of different skin tones, as decreed by a growing number of self-appointed 'experts' on 'cultural appropriation' and 'authenticity'. The main media focus was on the singer Adele for wearing a Jamaican-flag print bikini top and a Bantu knot hairstyle as she celebrated the carnival with friends.
For most Brits, Adele's clothes and hair are benign issues. But controversy nonetheless ensued, especially when a relatively obscure black American journalist, Ernest Jones, claimed that Adele's hairstyle 'officially marks all of the top white women in pop [as] problematic'. Before long, thousands of tweeters were labelling Adele a 'cultural appropriator' and decrying her as 'insensitive' and 'privileged'. The storm lasted for more than two days, even making it on to the front pages of several British newspapers.
Unlike most race-related controversies, however, where people are very swiftly 'cancelled', vilified and compelled to apologise, this one received a surprising amount of pushback. Ordinary black Britons, African commentators, Jamaican commentators and black British celebrities were almost unanimous in their condemnation of the reaction to Adele from predominantly black American woke reactionaries.
The defenders of Adele pointed to the history and unifying nature of the carnival and criticised the woke lobby's attempted policing and enforcing of rigid racial boundaries. Some African commentators criticised black Americans for portraying themselves as the 'authentic' voice of the entire black race while actually knowing very little about the people of Africa. Others said the controversy confirmed that the hyper-racialised worldview propagated by dominant forms of American activism chips away at solidarity across racial lines. For many, the controversy revealed the dangers of importing into Britain the racial narratives that are fashionable in certain circles in the US.
In the UK, we are witnessing the onward march of the US-born Black Lives Matter movement and the rise of critical-race theory, intersectionality and woke politics. It sometimes feels as if American cultural hegemony is washing over the UK and pushing us into a one-dimensional, rigid and antagonistic black-vs-white narrative. But there are fundamental differences between America and Britain, and it will be very damaging if we import wholesale this American style of highly racialised politics.
A majority of black Americans can trace their ancestry to descendants of slaves from the transatlantic slave trade. And a majority of black Americans have a relatively unified historical story – of slavery, Jim Crow, segregation, the civil-rights movement, and other trials, tribulations and triumphs. This story, with a few exceptions, is very different to the black British story. The black British story is a heterogeneous one. Indeed, it can hardly be called a story at all – it is more a collection of overlapping and conflicting experiences.
The defining struggle in Britain has always been one of class rather than race. This meant that those who were poor and oppressed, whether black or white, would often stand together as the working class. Unions, sport, music, fashion and other areas of social life provided ways for people of different ethnic backgrounds to come together – hence the Notting Hill Carnival.
In Britain, for decades, 'black' was a political identity, encompassing all those who were not racialised as white. The term 'black' did not solely refer to people of Afro-Caribbean heritage until very recently. There was, indeed, a British civil-rights movement and significant race-related struggles and conflicts. These brought about huge legal, political and social changes, such as when Paul Stephenson, a youth worker and member of the West Indian Development council, led a successful boycott against the Bristol Omnibus Company. However, black Britons come from varying parts of the world, and they arrived in differing waves of migration; it would be deeply reductionist to homogenise them all into an imported black-vs-white binary.
Unlike black Americans, who were foundational to the creation of America itself, most black Britons arrived (or are children of people who arrived) in the postwar years. Most black Britons arrived voluntarily and have strong connections to their country of ethnic origin, and they have integrated well into Britain overall. There is a huge amount of mixing in the UK. In 2014, The Economist reported that, 'according to the Labour Force Survey, 48 per cent of black Caribbean men and 34 per cent of black Caribbean women in couples have partners from a different ethnic group. Moreover, mixed-race children under the age of 10 with black Caribbean and white parents outnumber black Caribbean children by two-to-one.'
Even in these few examples, we can see how the specificities of the British experience produce a very different picture of racial politics to that which exists in the US. That the controversy over Adele originated in the US and was condemned by huge numbers of people in the UK has revealed a fracture in the woke agenda. This latest 'cultural appropriation' fuss, and the hyper-racialised debate it gave rise to, confirms that we import the American racial narrative at our peril.
Inaya Folarin Iman is a spiked columnist, and founder and director of The Equiano Project.
To enquire about republishing spiked's content, a right to reply or to request a correction, please contact the managing editor, Viv Regan.