The establishment is still rioting against Brexit
Whitehall's warning of 'civil unrest' caused by No Deal and Covid is desperate Remainer doom-mongering.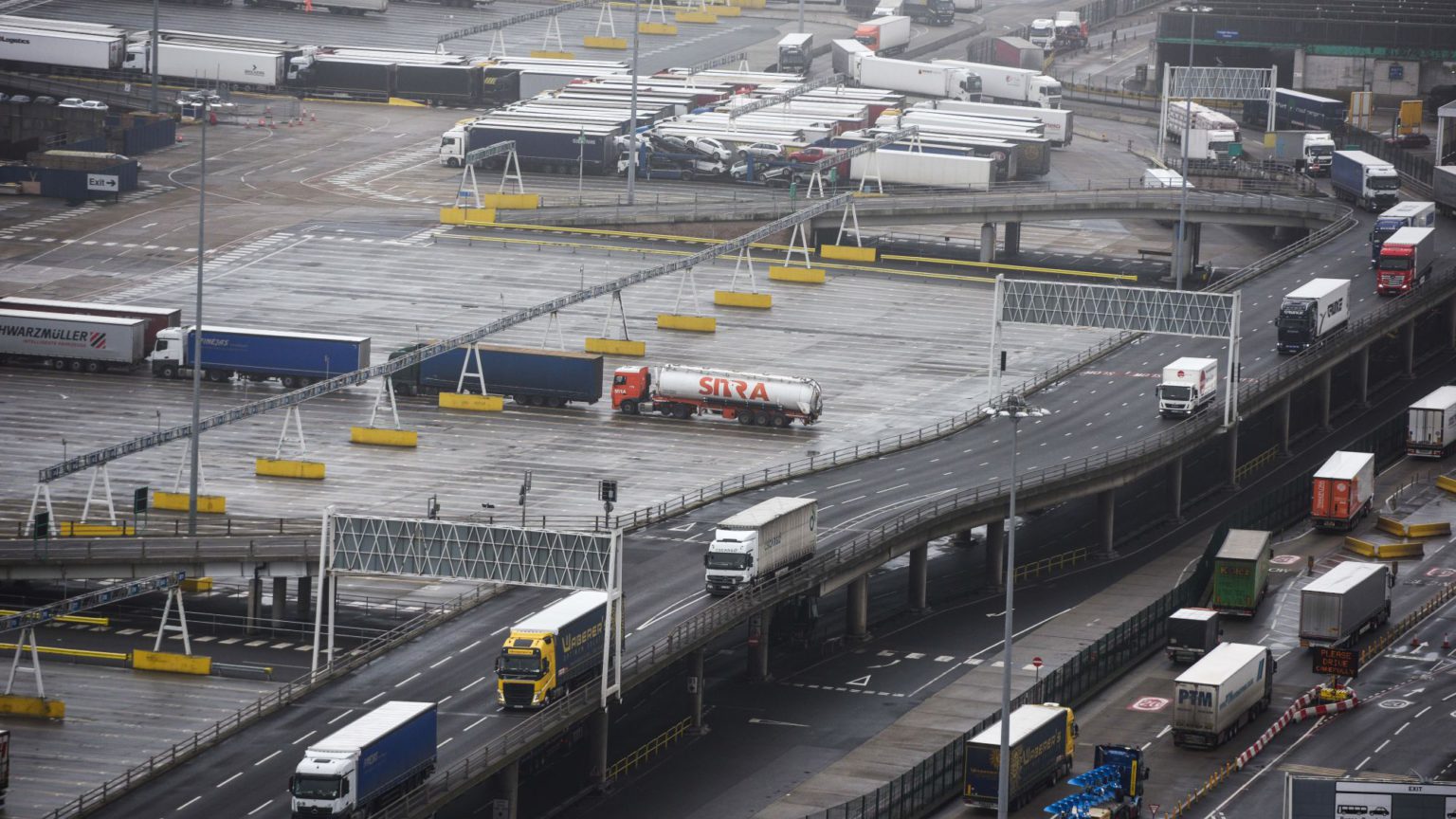 Never mind developing a vaccine for coronavirus, desperate top-level Remainer doom-mongers are busy inventing a toxic cocktail of Covid-19 and a No Deal Brexit – with an added dash of climate change – in a bid to give a shot in the arm to their ailing Project Fear.
The Cabinet Office's 'EU transition task force' has reportedly presented government ministers with 'an emergency blueprint for responding to a No Deal Brexit coinciding with a sharp rise in coronavirus infections' this winter.
The blueprint concocted by civil-service mandarins – and carefully leaked to the media – is described as 'a reasonable worst-case scenario'. Given the overwhelming anti-Brexit prejudices of top Whitehall officials, however, it comes as no surprise to find that there is little reasonable about it.
The Cabinet Office blueprint warns that if Britain and the EU have not signed a deal on future relations when the transition period ends on 31 December, then the dreaded No Deal Brexit could coincide with a second wave of coronavirus, a seasonal flu outbreak and bad winter weather to create a perfect storm.
The blueprint includes plans to put the army on the streets to quell predicted riots and send the Royal Navy to sea to separate fighting British and EU fishing fleets. Meanwhile, at home, hospitals will be overwhelmed and local councils bankrupted by Covid-19, while floods combined with No Deal will cause power cuts and petrol shortages in Britain and food shortages in the Channel Islands. Worse still, it warns, 'animal disease could proliferate if medicine is held up at the border' – a point no doubt designed to strike home with pet-loving Brits.
In short, Britain's top civil servants appear to be warning the government that we could well be heading for Biblical-style plagues of disease, darkness, starvation and storms, topped off with civil unrest and war. But that we could yet all be saved, if only Pharaoh Boris Johnson will give in and sign a deal allowing EU fleets free access to UK fishing waters. Hallelujah!
This is politicised apocalypticism dressed up as 'reasonable' planning. We should take it seriously. Not as a prediction of what might happen in a few months' time. But as a reminder of what is happening right now in Whitehall, Westminster and Brussels, where the diehard Remainer establishment is still fighting to stop a proper Brexit.
The warnings of 'civil unrest' are part of the ongoing, four-year-long riot by the Remainer elites against the historic democratic vote to leave the European Union in 2016. They might have been forced to accept that Britain finally, formally left in January. But they are still determined to neuter Brexit, by pressing the UK to accept a long-term deal that will effectively tie us to EU rules on everything from fishing and financial services to state aid, and allow European judges to interfere in our affairs.
Meanwhile, across the Channel, EU officials are singing from the same hymn sheet, warning that a trade deal is looking increasingly unlikely unless Britain makes key concessions. From the start, the EU has been determined to impose a bad deal on Britain, to punish us for daring to vote Leave and as a warning to any other upstart European nations that might consider following our lead.
That is why chief EU negotiator Michel Barnier has told EU member states they must remain 'cold-blooded' as he tries to castrate Brexit. France's President Macron is even willing to use the migrants struggling to cross the Channel as pawns in his power game with Boris over a post-Brexit deal – while Remainers ensure that the UK government gets all the blame, of course.
All sides agree that we are now entering the end game of the Brexit talks. Many observers expect a flurry of late concessions to ensure a deal is done before the end of the transition period. But whatever the negotiators might try behind closed doors (or in private Zoom rooms), let's remember that, in the world outside, there is far more at stake here than the price of fish.
In June 2016, 17.4million of us voted Leave primarily because we wanted more democracy and sovereignty in British society. It was a democratic revolt, not just against the EU bureaucracy, but against the unaccountable power of the Remainer establishment, from Whitehall mandarins to the BBC, from the House of Lords to the big-business cabals.
The issue was never simply about the future relationship between the UK and the EU. It was and remains about the future relationship between the British people and power. That is why the democratic revolt behind Brexit is unfinished business. And why we must keep a sharp eye out for every plot to derail it, especially when scaremongers are demanding that Britain surrender.
The Tory government is in serious trouble over its handling of the coronavirus crisis and the recession. But prime minister Johnson and his people must know that is nothing compared to what would hit them if they were seen to renege on their central election-winning promise to 'Get Brexit Done'. So far, Boris and his lead negotiator David Frost appear to be standing firm. We must keep reminding them that a clean-break Brexit is what we voted for – and that today, just as more than four years ago, No Deal remains better than any bad deal.
This week, an arch-Remainer Guardian columnist whined about the shock of receiving her new blue British passport, without any lovely stars or mention of the EU. Until that moment, she realised, she must have subconsciously believed that Brexit 'was all a dream, or a joke'. Time to make the entire Remainer rearguard realise that Brexit is real, and that we're serious about it seeing it through.
To enquire about republishing spiked's content, a right to reply or to request a correction, please contact the managing editor, Viv Regan.