Now the Covid fanatics want to ban smoking
Officials in Spain are using the pandemic to crack down on smoking and other activities.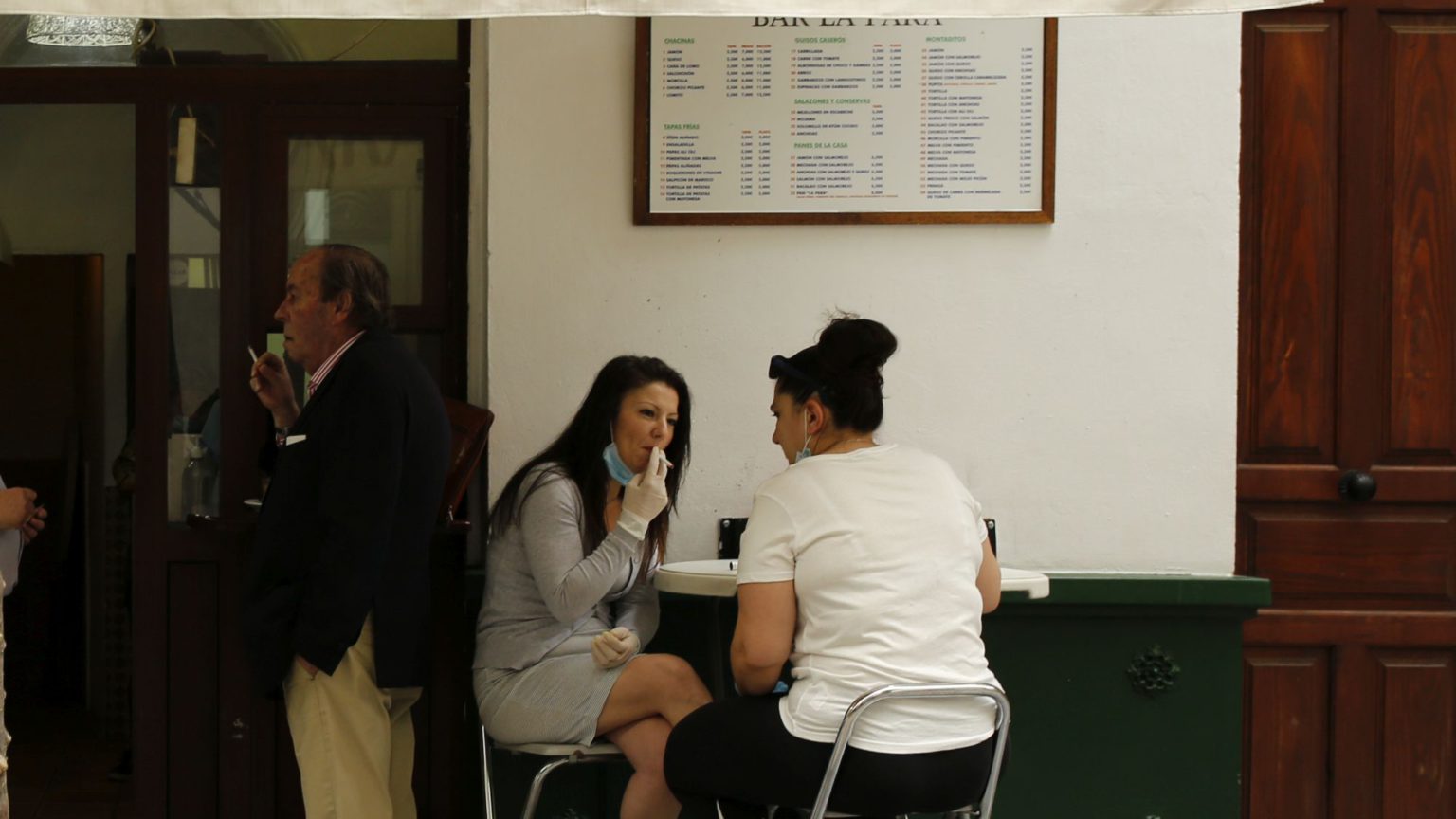 Full disclosure: I am a smoker and have been since I was 14 years old. I am now… much older than that. I am not a proud smoker (although I am pretty good at it, if I say so myself). I don't think it's 'cool' and I wouldn't particularly recommend it. Indeed, when I think about it, which is not very often, I would quite like to stop.
I only mention this because I do not want any confusion – this is not a 'smokers' rights' article. Indeed, it has nothing to do with smokers per se. Rather, recent developments in Spain in relation to smoking should worry us all.
The regional governments of Galicia, in the north west of Spain, and the Canary Islands, off the north-west coast of Africa, have introduced a smoking ban in public places, including the street, outside bars and in seated terraces. It is widely reported that this ban will come into effect throughout the rest of Spain in the coming weeks. Other regions are apparently 'studying' the new restrictions.
We are told that these measures are about 'avoiding the spread of the coronavirus'. The Galician regional premier, Alberto Núñez Feijóo of the Popular Party, announced that 'a number of members of the clinical committee agree that smoking with no limits, whether on a sidewalk café, with people close by, or in areas with a large number of citizens and without any physical safe distance, is a high risk of contamination, of infection'.
The new guidance says that smoking in public is banned if social distancing cannot be maintained. This is an obnoxious sleight of hand. The idea that it is common practice for smokers to lean into the company of strangers, take a drag of a fag and then blow the smoke in their faces, is a myth. It doesn't happen now and it didn't happen before Covid-19.
Under the cover of Covid, old illiberal impulses are being given faux moral authority. This is all having immediate consequences, including outside of Galicia. Even before these measures have been rubber-stamped here in Madrid, the administration where we live has just issued a blanket ban on smoking in the grass area next to the pool. This is where we all sit and chat, drink beer, smoke and laugh – all inside the strategically placed 'familial hoola hoops' provided by the same administration to ensure we know what social distancing means. This is the logical conclusion of handing too much moral authority to technocrats. You give an inch…
The national government sets the agenda, and regional politicians, along with every curtain-twitching, petty administrator with a modicum of power, are given the green light and the moral authority to interpret and implement ridiculous, irrational and illiberal measures that impact on people's everyday lives.
The government and political class, along with their cheerleaders in the media, are squarely to blame for this state of affairs. Under the cover of Covid they have consistently lashed out at the public, who they fear and despise in equal measure. Technocrats do not have political solutions, and rarely even technical ones – just more and more illiberal measures to strangle the democratic spirit of the public. The elites in Spain are bereft of political ideas, and the public is paying the price. The ban on smoking in public is just the latest scare-story campaign by a rotten establishment.
I have heard even critical and dissenting voices say that policies such as mandatory mask-wearing are 'not the hill to die on' in the struggle for liberty. By that logic, nor is this new smoking ban. But this does beg the question: what is the hill to die on? When do we start standing up for freedom and choice? Creeping authoritarianism is a problem precisely because it robs us of our capacity to make even rudimentary personal decisions. Instead, it seeks to determine, with increasing frequency and with the full force of the law, our every social and private interaction. It infantilises the public, eating away at our personal autonomy.
We can ill afford to wait for the 'big one' – the authoritarian measure that everyone will agree is beyond the pale. We have to challenge the incremental incursions into our everyday liberty. The new policy in parts of Spain is not about smokers or the spread of Covid-19 – it is about officials assuming more authority over how we choose to live and socialise. We are being taken for fools and treated like children. An organised pushback against these dangerous, authoritarian impulses is precisely what we need, starting right now.
Alex Cameron is a writer and designer based in Madrid. Visit his blog here.
To enquire about republishing spiked's content, a right to reply or to request a correction, please contact the managing editor, Viv Regan.