The exams fiasco is just the beginning
Our panicked response to coronavirus will cause one injustice after another.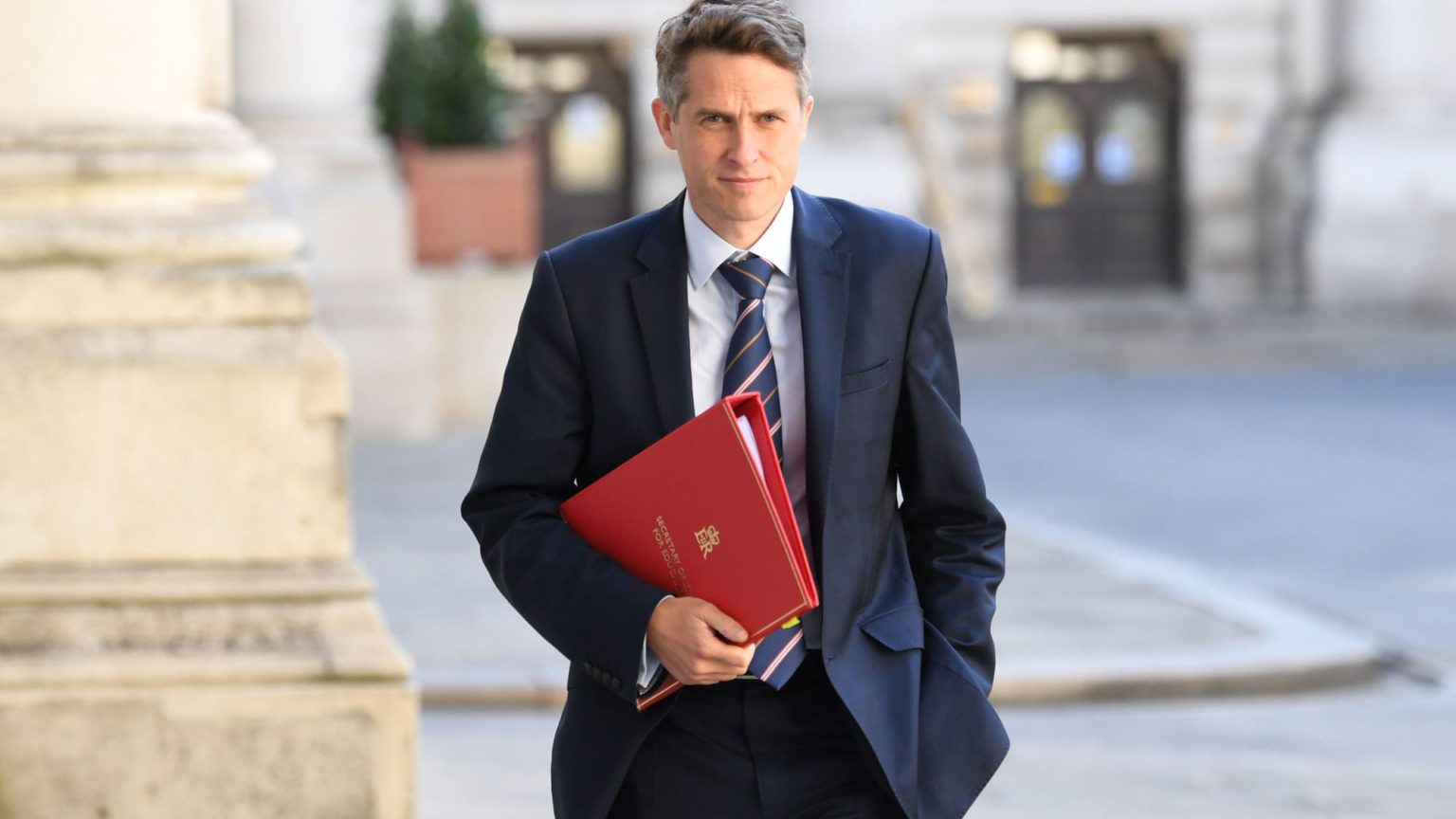 You've got to feel for Gavin Williamson, who having presided over the corona exams fiasco may just go down as one of the worst education secretaries in history.
I mean, who could have foreseen the crisis that met him after A-level results were released last week – whereby the decision to cancel exams over the pandemic, and then award grades by algorithm, was revealed to have led to bright students from disadvantaged schools being penalised?
Well, everyone except him, as it turns out.
Indeed, the Class of 2020 crisis has unfurled with the grim inevitability of a slow-motion car crash, not least as a near identical crisis had unfurled in Scotland a week earlier, forcing an embarrassing u-turn.
Still, Gav barrelled into A-level results day last week insisting there would be 'no u-turns' and chiding the Scottish government for caving in to the backlash and reverting back to teachers' predicted grades, thus fuelling grade inflation.
Days later, he followed in the Scots' footsteps. And even before the Scottish results, many people were raising the alarm about the absurdities and injustices that would inevitably result from assigning grades by computer model.
Back in July, the Education Select Committee raised concerns about how the standardisation model, developed by exams and qualifications regulator Ofqual, might unfairly affect new and improving schools.
The Times reports today that Williamson was warned six weeks ago that the system could lead to hundreds of thousands of pupils being given the wrong results, disproportionately hitting disadvantaged kids.
Sir Jon Coles, a former director-general at the Department for Education, warned Williamson that the model would be at best 75 per cent accurate in predicting A-level and GCSE grades.
That, as it turned out, was optimistic: Ofqual's own tests, the results of which were published last week, suggested it was only 60 per cent accurate.
The Guardian reports, meanwhile, that external advisers tried to warn Ofqual of the coming storm but were similarly ignored.
As we now know, while the standardisation process kept a lid on potential grade inflation, from teachers predicting overly optimistic grades for their pupils, bright poor kids were the collateral damage.
As Paul Johnson from the Institute for Fiscal Studies explains, the way in which the algorithm took into account a school's prior exams record made it 'impossible for students at historically poor-performing sixth forms to get top grades'.
It also favoured schools in which small numbers of pupils sit any individual A-level (ie, private schools).
But again, all this had been suspected for some time. As Sam Freedman, former DfE adviser, pointed out, Ofqual guidance, published weeks ago, acknowledged that standardisation would be unfair on bright students in poor-performing schools.
Williamson's claim that he only clocked the issues with the algorithm at the weekend suggests he is either incompetent or lying through his teeth. There's a case to be made for either.
His blundering attempts to contain the initial crisis seemed the work of a man who had no idea what he was doing. He suggested mocks should be used by students to appeal their results, only for teachers to point out this was a terrible idea, as different schools grade them in very different ways.
Ofqual seemed to agree. Its guidance for the appeals process, swiftly published and then unpublished over the weekend, directly contradicted Williamson, saying teachers' grades were more reliable than, and so would take precedence over, mock results.
None of this does much to dispel the image of Williamson, nicknamed Frank Spencer after the accident-prone 70s sitcom character, as a serial bungler who is only kept in cabinet because, as a former chief whip, he knows where all the bodies are buried.
His previous exploits include telling Russia to 'go away and shut up' while Theresa May's defence secretary, and being subsequently sacked for allegedly leaking from a meeting of the National Security Council.
The rank incompetence of Williamson is beyond doubt. It is hard to think how this crisis could have been handled any worse, unless one Chris Grayling (who recently lost a rigged election) had been at the helm.
Ofqual also deserves its fair share of responsibility here for shunning the concerns of outside experts in recent months. That it was people within Ofqual who were first pushing for a u-turn over their own algorithm is absurd.
This all looks like a colossal failure of nerve. Williamson et al were clearly convinced that individual injustices could be dealt with and that the knock-on effects of rampant grade inflation – as we see in today's record-breaking GCSE results – could be worse.
But as Joanna Williams argued on spiked this week, the die was cast when schools were closed and exams were cancelled back in March. And let's not forget, these were moves that the government's harshest critics were also demanding.
Yes, the government has badly mishandled this, as it has so much over the past few months, but the cancellation of exams was always going to blow up in our faces.
It was always absurd to think that we could determine individual attainment by computer model, or that teacher-predicted grades are any substitute for proper examinations. Even now there are concerns about the unfair treatment of the pupils of teachers who weren't quite so generous in their predictions.
The u-turn has only shifted the administrative chaos on to universities, and the longer-term impacts of these past few months on the younger generation are only starting to reveal themselves.
Even those who didn't sit exams this year will have had their educational development severely set back by the decision to shut down our education system. And it will be poorer kids who will inevitably bear the brunt.
Williamson should go. His authority is shattered and his incompetence has been revealed for all to see. But ultimate blame for this mess lies with No10, who made the decision to close schools, to cancel exams, as well as to make this week's u-turn.
It is one thing to close schools in a moment of global panic, it is quite another to keep them closed even as evidence poured in that they could be reopened safely, and to cancel exams, even though they were pretty much already conducted in a socially distanced way.
In Germany, exams went ahead across the country, despite protests from some students and teachers who raised concerns about safety and how the pandemic might hit attainment. In the end, several states reported results that were higher than usual.
In Britain, we have lived under a tyranny of presentism and panic for months. Entire sections of economic, civic and social life have been shut down, with little thought given to the obvious carnage and injustice this will unleash further down the line.
The exams fiasco is just the beginning.
Tom Slater is deputy editor at spiked. Follow him on Twitter: @Tom_Slater_
Picture by: Getty.
To enquire about republishing spiked's content, a right to reply or to request a correction, please contact the managing editor, Viv Regan.