Why the silence over Leicester's sweatshops?
Exploitation has been ignored for over a decade. Will Covid-19 finally spur the authorities to act?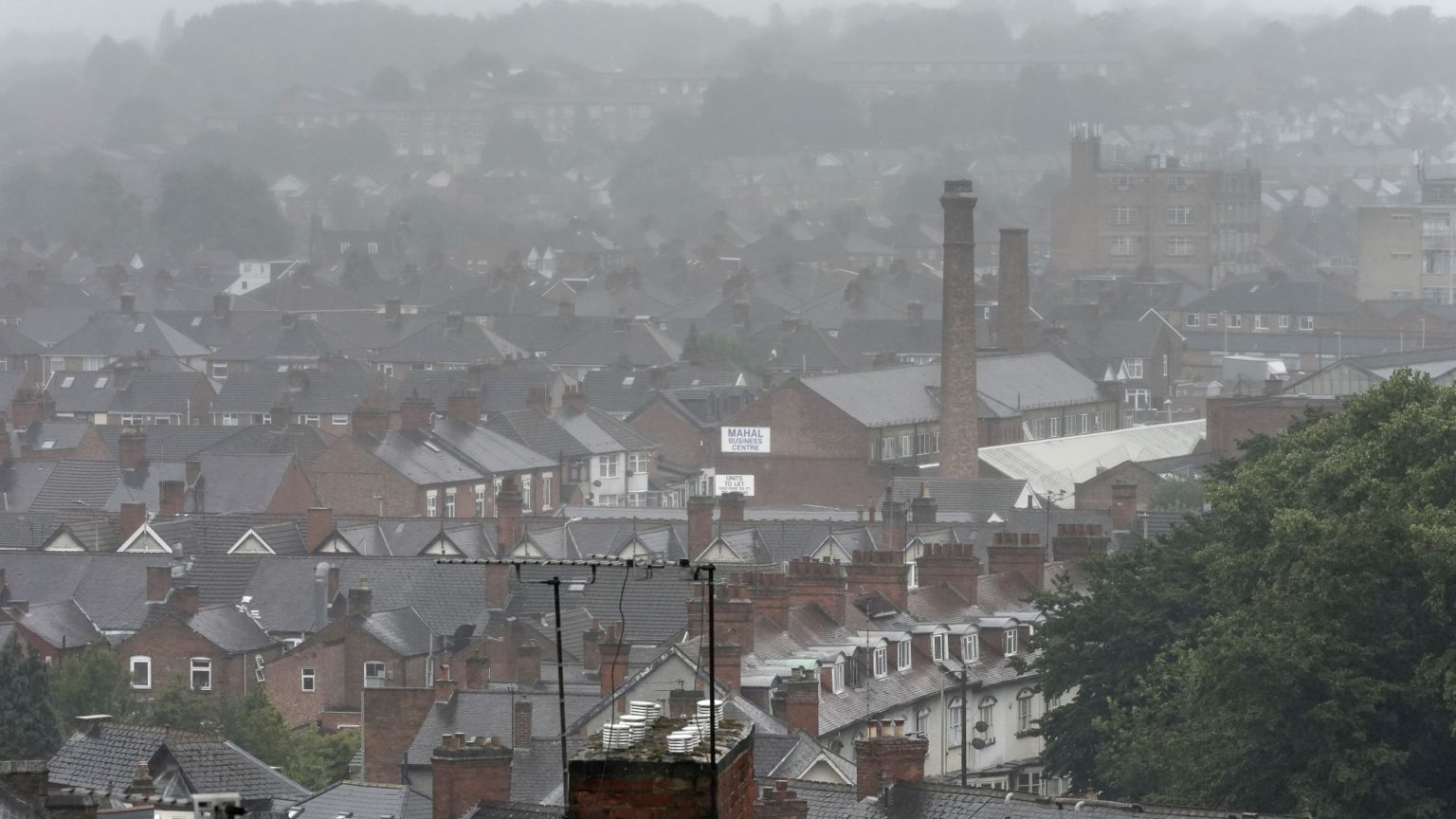 Two years ago, the Financial Times published an in-depth report on 'dark factories' in Leicester. It revealed shocking truths about the city's underground garment industry. Some workers were being paid as little as £3.50 per hour, less than half the minimum wage at the time. '£5 is considered the top wage', one factory boss told the paper. Claudia Webbe, Labour MP for Leicester East, told Sky News that pay could be as low as £2 for an hour's work.
Anders Kristiansen and Nick Beighton, the chief executives of clothes chains New Look and Asos respectively, wrote to Parliament's Joint Committee on Human Rights in 2017, highlighting 'serious underlying concerns' about worker exploitation which were standing in the way of a reinvigoration of Leicester's ailing clothes sector.
In 2015, Leicester University published a report on the issue. Since then, parliament has investigated the problem twice, and the Leicester and Leicestershire Local Enterprise Partnership – a group of local commercial and political leaders – has produced its own report.
As long ago as 2010, Channel 4 sent an undercover reporter to investigate this twilight economy. It did so again in 2017. Both times, the reporter earned illegal wages for employment in factories.
One woman who worked at an illegal rate reported her story to the police 13 years ago.
But from 2012 to 2018, HMRC, which is responsible for enforcing minimum-wage laws, imposed financial penalties on only six Leciester factories for failing to meet these standards.
Andrew Bridgen, Conservative MP for North West Leicestershire, claims there could be 10,000 people in Leicester working 'effectively in modern slavery'. He thinks there are between 200 and 250 sweatshops in the city. In this context, even if he is overestimating the number of workers, as Claudia Webbe suggests, six factories being punished for non-payment of the minimum wage is remarkably low.
The scale of the problem is huge. The issue has been highlighted countless times over a period of many years. And yet, it has taken a second 'spike' of Covid-19 infections in the city for the government to pay some attention to the scandal. A month later, and the story has dropped out of the news cycle again. Why the silence?
Cramped conditions and a lack of social distancing in the city's sweatshops, some of which have remained open during lockdown, have been linked to Leicester's high Covid-19 infection rate, which led to the imposition of a strict local lockdown in July. Andrew Bridgen has suggested many of the workers in the industry currently live in poor housing conditions, with as many as 15 to 20 people to a four-bed house, further exacerbating infection worries.
Some factories had so many cases of Covid-19 that they had to close, reports the Daily Mirror. One factory is believed to have had 20 cases of the virus.
This is worrying. But of greater concern is the fact that it took the presence of a health risk for people to take notice of what was happening in the city. It seems that as long as it was only the workers themselves who suffered from the terrible conditions of their employment, some people were prepared to turn a blind eye. Now that those underpaid staff are potential vectors of an infectious disease, they suddenly seem to matter a lot more.
This development is reminiscent of anxieties about malnutrition and poverty at the turn of the 19th into the 20th century. Some proponents of measures to alleviate these problems were driven less by sympathy for the poor than by the perception of poor people as dirty.
Disease is, in theory, indiscriminate – it can impact on anyone. The wealthy are safe from extreme poverty and exploitation, but they cannot prevent an exploited worker spreading Covid-19.
Fear of Covid has itself spread like a contagion through society, to the point where other people are perceived primarily in terms of the potential medical threat they pose. As Fraser Myers has argued on spiked, the desire to present everyone other than yourself as a health risk is one of the most disturbing trends to emerge from the Covid-19 pandemic. Whether it is young people at raves, working-class blokes in pubs or people holding protests, all kinds of groups have been demonised as potential spreaders of disease. Societal prejudices have been revealed and reinforced.
The virus is not the only thing people are sensitive about. There is another uncomfortable aspect to the situation: the migrant backgrounds of many of the sweatshop workers.
Problems of race and labour are not new to Leicester. In 1974, the city played host to the Imperial Typewriters Strike. Hundreds of Asian employees walked out to protest against discrimination. They received no support from the local Transport and General Workers' Union, which said they had 'no legitimate grievances'. They also faced opposition from the National Front.
Today, the decaying Imperial Typewriters building is home to several textile factories. It was raided in 2011 by Border Agency staff.
It is not clear exactly what proportion of workers in the industry as a whole are migrants, and what proportion of those are here illegally. But charity Labour Behind the Label, which published a report into the sweatshops, estimates that 'most [of the city's] garment workers are from minority-ethnic groups', with potentially over a third born overseas. The report includes workers in legal factories, but this no doubt reflects the make-up of sweatshops, too.
The Sun has also reported first-hand claims of high proportions of illegal workers in particular factories. Elsewhere, one whistleblower said most of the people in his factory were working illegally.
Accordingly, some commentators have suggested the lack of action from the authorities is linked to the backgrounds of many in the industry's workforce. Perhaps they fear that tackling the situation could be seen as cracking down on migrant workers, or denying them work. Perhaps they think such claims would be justified, and prefer to leave the workers alone rather than be forced to process them through immigration control, and potentially deport them.
But either way, the workers remain exploited for as long as action is not taken. Bridgen has drawn a comparison to the catastrophic lack of action taken against grooming gangs: 'There has been a total systemic failure by the organisations supposed to protect the public and those who work at these factories. Some of it is down to racial sensitivities… the same as the child-abuse situation.'
Action is sorely lacking. In the meantime, those at the heart of the story – the low-paid workers of Leicester's clothes industry – continue to suffer. Institutional paralysis has permitted this scandal to continue. At least the National Crime Agency is finally investigating the issue. But here's hoping it does more than the Health and Safety Executive, which was reported in early July to be looking into just three factories and has taken action against just one.
This exploitation must continue no longer.
Paddy Hannam is a spiked intern.
Picture by: Getty.
To enquire about republishing spiked's content, a right to reply or to request a correction, please contact the managing editor, Viv Regan.