Why the likes of Stonewall are so down on Britain
LGBT advocacy groups have a vested interest in painting Britain as a dangerous, bigoted place.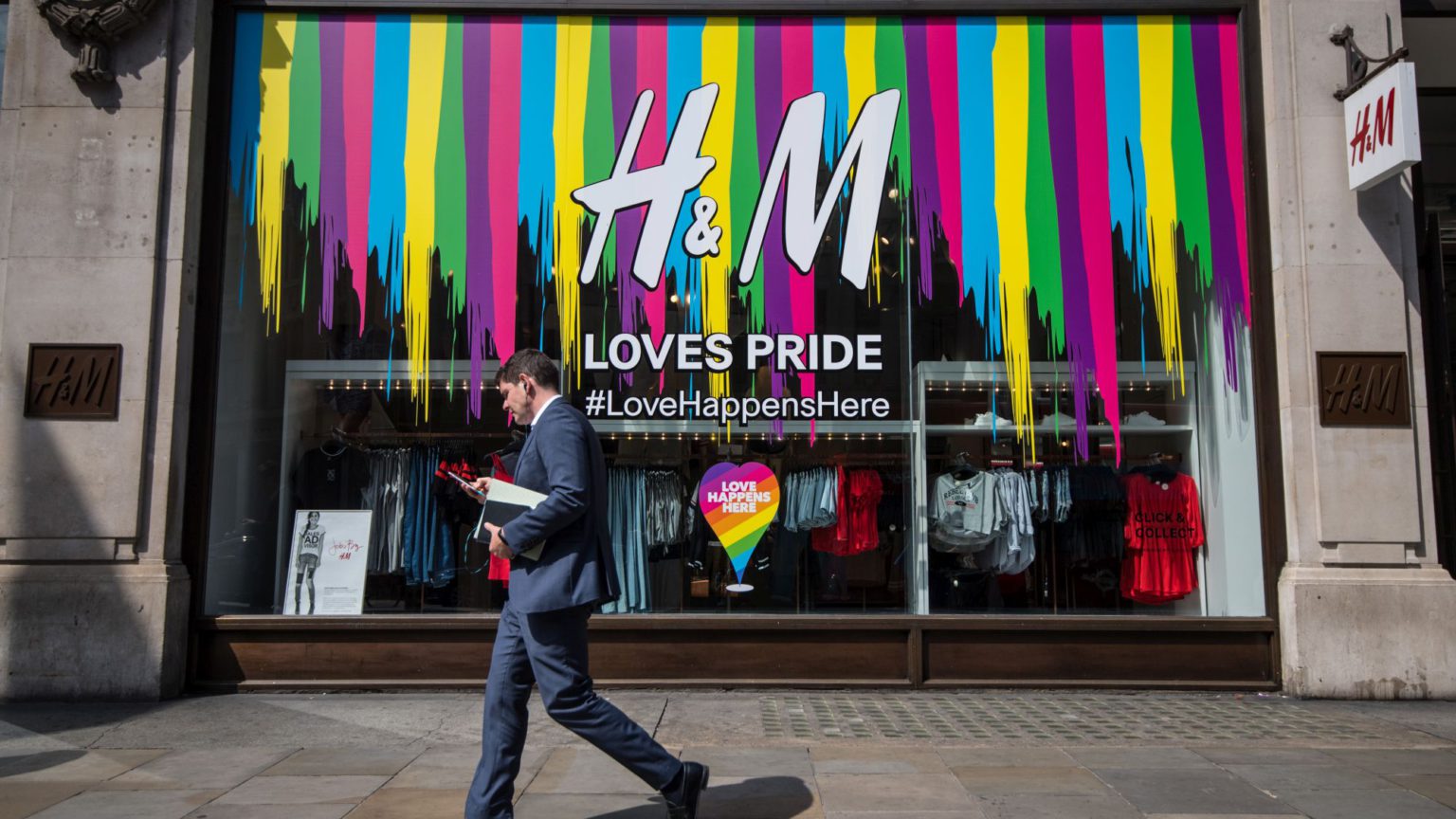 With the possible exception of ancient Sparta, same-sex relationships have rarely been more accepted anywhere in the world than they are in the UK today.
In 1986, according to Britain's National Centre for Social Research (NatCen), three quarters of British citizens believed that same-sex relationships were 'always or mostly wrong'. Today, just 10 per cent think that way, with two thirds agreeing that 'gay and lesbian sexual relationships are not wrong'. Before her appointment as CEO of Stonewall last year, NatCen's then deputy director Nancy Kelley declared that there 'is a lot to celebrate about the long-term trend in public attitudes to lesbian and gay people'.
Kelley was not wrong. Over the past few decades, there has been an astounding and rapid growth in public tolerance of same-sex relationships, in part brought about by the historical campaigning of lesbian and gay activists, as well as the decline of the role of religion in people's daily lives. Yet if one were to believe leading LGBT advocacy organisations, such as Stonewall or the LGBT Foundation, people like me still exist as an oppressed minority hiding at the margins of society, only safe when venturing out once a year to be with our 'own kind' at Pride marches.
It seems paradoxical. At a time when British society has never been more tolerant of LGBT people, LGBT advocacy groups have never been so keen to emphasise the threats LGBT people face. Yet this paradox makes sense when one considers that today's public enthusiasm for rainbows, sparkles and RuPaul's Drag Race risks rendering LGBT advocacy groups redundant. They need to cultivate fear in order to justify, not to mention fund, their existence. Indeed, as Britain has become more tolerant, Stonewall, for instance, has seen its income rise from £583,256 in 1999, to £8,697,350 in 2018. And so an organisation that employed seven people two decades ago is now staffed by over 130 today.
Organisations like Stonewall therefore have a vested interest in ramping up the fear levels. This was evident in the LGBT Foundation's announcement that LGBT people have been disproportionately impacted by lockdown measures, and that we are more likely to die from Covid-19 and to experience poverty, isolation and misery. As Paul Martin, the CEO of the LGBT Foundation, put it: 'LGBT equality… feels even more fragile and precarious at the moment than in the previous five years.'
The ground on which this argument is made is not very firm. To suggest that LGBT people are suffering disporportionately during the pandemic, Stonewall, for instance, cites the fact that people who identify as transgender are having to wait for elective surgery. At a time when the Lancet reports that Covid-19 has led to an estimated 7.9 to 9.6 per cent increase in deaths due to breast cancer, the complaint that some are having to wait before having silicone breast implants, or otherwise healthy breast tissue removed, is the very definition of privilege.
More to the point, the idea that one's gender identity or sexuality impacts on one's chances of surviving a pandemic is ludicrous. How people have fared during lockdown is far less about identity than it is how much money they have. In peddling this gloomy fiction that people's gender identity and sexuality affects their ability to survive a pandemic, LGBT advocacy groups are doing little more than scratching around for evidence of discrimination in a bid to stay relevant.
Admittedly, it is true that hostility towards people in same-sex relationships still exists. Sometimes, such hostility is subtle – a passing look of disgust, perhaps, when my partner and I reach for one another's hands in public. On other occasions it is more threatening. Yet, for my partner and me, as much as intolerance sometimes stings, it doesn't significantly limit or affect our lives. Indeed, one could even argue there are benefits to a same-sex partnership. Research from the LSE found that 'partnered lesbian women earn significantly more than partnered heterosexual women'. This, of course, doesn't fit the LGBT organisations' narrative of woe.
Many gay, lesbian and bisexual people in the UK are increasingly able to grow up free of religious or cultural constraints on their sexuality. This is why the UK is a favoured destination for LGBT people seeking to flee persecution in their countries of origin. Yet it is worth bearing in mind that there are LGBT people in the UK who do need help. I'm thinking of those in particular religious communities for whom coming out brings a risk of ostracism and violence. Yet, rather than help those struggling with their sexuality, for example, in the Muslim or Orthodox Jewish communities, Stonewall and the LGBT Foundation stay largely silent for fear of getting caught in the crossfire of the culture wars. It seems that in order to appear inclusive, those who actually might need help are excluded, lest they tarnish the carefully polished image of the LGBT sector among today's woke elites.
This helps no one. In certain communities, LGBT advocacy groups could still support those they claim to represent. Yet they are too cowardly to do so. Instead, in an effort to maintain relevance and funding, they cling to an anachronistic tale of persecution that might have been relevant 40 years ago but isn't any longer. It needs to be said loud and clear: there has never been a better time to live openly and without fear as an LGBT person.
Jo Bartosch is a journalist campaigning for the rights of women and girls.
Picture by: Getty.
To enquire about republishing spiked's content, a right to reply or to request a correction, please contact the managing editor, Viv Regan.