Good riddance to Public Health England
When it should have been preparing for a pandemic it was obsessing over our lifestyles.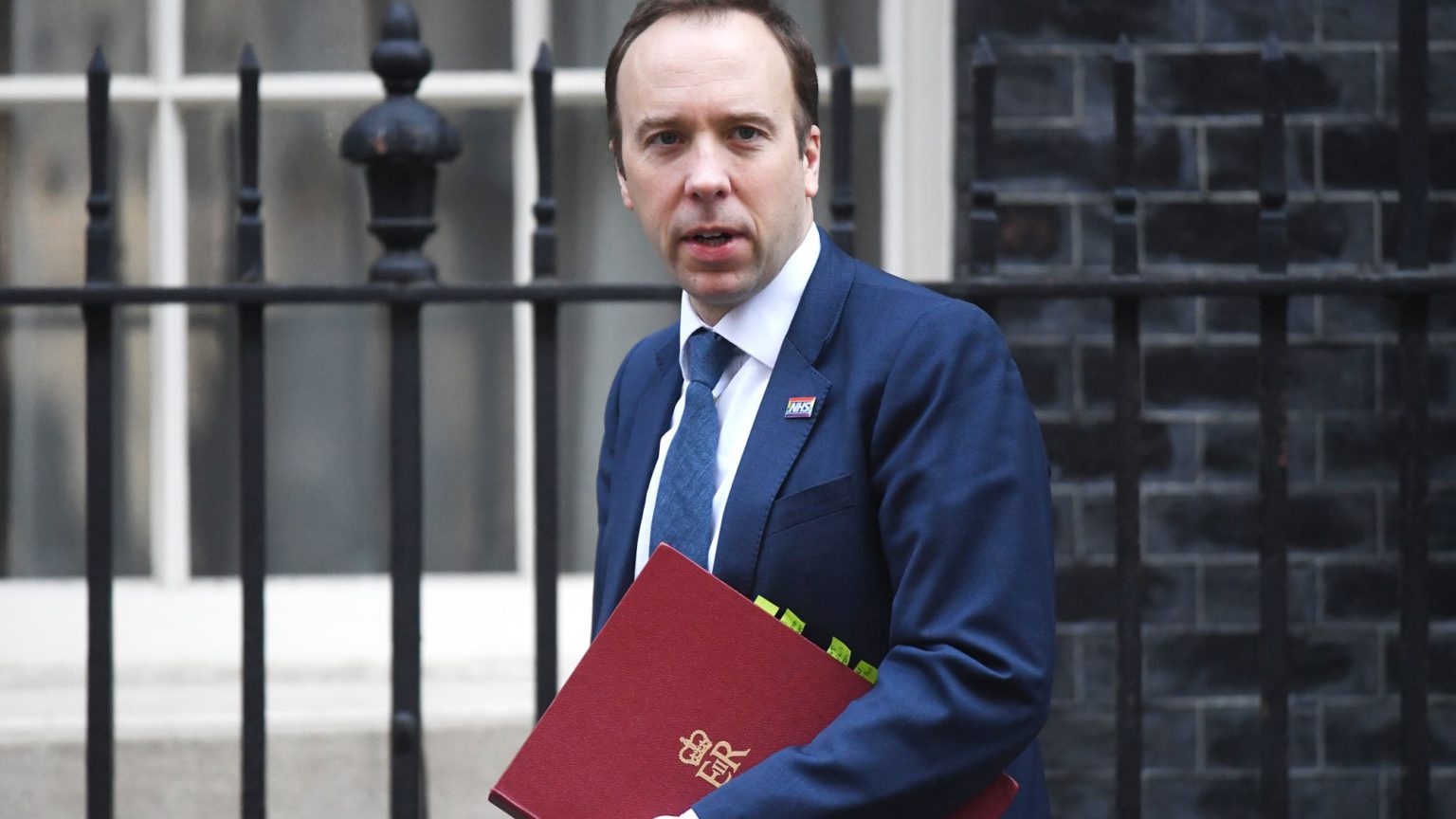 Farewell then, Public Health England. If a report in the Sunday Telegraph is correct, it looks like PHE is going to be scrapped. A new body, the National Institute for Health Protection, will be formed. It will be modelled on Germany's Robert Koch Institute and consist of PHE's infectious-disease functions combined with the NHS Test and Trace programme. The axe has taken too long to fall. As the old saying goes, 'You had one job', and PHE ballsed it up.
In March 2019, health minister Steve Brine wrote to PHE's chief executive, Duncan Selbie, establishing PHE's remit for 2019/20. The first priority Brine listed was:
'Lead on public-health security and protection from serious cross-border threats to health. PHE will ensure its preparedness to respond to, and coordinate the response to, public-health emergencies and management of incidents, including those caused by disruption at the border and of the supply chain. This includes ensuring continuity of access to nationally procured vaccines, countermeasures supply and public-health laboratory functions.'
But when it came to Covid-19, PHE dropped the ball, time and time again.
PHE was responsible for testing for the new virus and already had a test for Covid-19 ready in January, showing that there are some smart people employed there who are able to apply the latest science quickly. But the people running PHE then failed to get the testing capacity in place fast enough.
By 12 March, any attempts to test everyone suspected of having Covid-19 were ended. The official explanation was that we had entered a new phase of the pandemic, but the reality is that PHE had simply failed to scale up testing capacity. Not only did it fail to roll out the test to NHS labs — it also refused offers of assistance from other organisations. In the end, the Department for Health and Social Care had to take over.
PHE also failed in providing personal protective equipment (PPE) to hospitals and care homes for the elderly. It was, no doubt, a sudden and huge undertaking, but stocks were plainly insufficient, often out of date and distributed chaotically. Hospitals and even individual doctors had to scramble around looking for supplies.
Of all the gobsmackingly bad ideas PHE produced, this advice from February hasn't aged well: 'It remains very unlikely that people receiving care in a care home or the community will become infected.' Unsurprisingly, the document was 'withdrawn' on 13 March.
Even something as comparatively simple as keeping track of the data proved beyond PHE. As was confirmed last week, PHE was overstating the extent of the epidemic by declaring that anyone who died after a diagnosis or positive test for Covid-19 had died of the disease. That might have made sense in the early days of the epidemic, when the gap between diagnosis and death was short, but PHE persisted with this rule months later, when it was clearly inappropriate.
People who were diagnosed in March but died in July seem unlikely to have died of Covid-19. When the figures were revised to exclude anyone who died more than 28 days after diagnosis, as is the practice in Scotland, more than 5,000 fatalities were removed from the figures.
But the reality is that PHE screwed up because its top brass weren't really interested in infectious diseases and other genuinely 'public' health problems like environmental pollution incidents. These are issues that can only be dealt with by public bodies, that are beyond the control of individuals. No, PHE's real obsession was our lifestyles. It spunked money on health campaigns and intervention services to get us to stop whatever personal behaviour it disapproved of.
Naturally, efforts to stop people smoking were at the forefront of these efforts. PHE ran the annual Stoptober campaigns (an expensive waste of time) and was initially cool on the idea of vaping as a low-risk alternative to smoking. Even now, PHE sees smokers as nicotine addicts rather than people who enjoy smoking. Vaping is effectively, in PHE's eyes, the methadone of nicotine addiction.
Selbie, in a blog post on PHE's website in September 2018, declared that attacking smoking was a huge priority, from nudging patients to 'an absolutely zero tolerant [sic] approach to smoking on the NHS estate' – in other words, smoking bans for staff and patients. Never mind that sick people and their relatives – and stressed-out hospital staff – might appreciate a calming cigarette. PHE even claimed that smokers were '14 times more likely to develop severe respiratory disease' in response to Covid-19, despite the fact that all the evidence suggests smokers are less likely to have serious cases of disease.
At every turn, PHE has been on smokers' backs. No wonder a smokers' rights campaigner, Forest's Simon Clark, greeted the news with 'whether you're a smoker or a vaper, there should only be one response to the axing of Public Health England and that's "Goodbye and good riddance"'.
But PHE was sure not to leave anyone out in its relentless nannying activities. In 2016, a report published by PHE demanded the introduction of minimum unit pricing for alcohol in England, following the lead of the Scottish government. Is it right for a public body to lobby for legislation? PHE clearly didn't see that as a problem.
PHE also ran campaigns like Change4Life and One You, scolding us about our bad habits and 'helping' us (ie, lecturing us) to change our wicked ways. Not only is this kind of thing illiberal, it is also clearly ineffective. Indeed, the sheer uselessness of these campaigns has been the prelude to stronger action, with the basic message being: 'Well, we tried telling them and they're not listening, so let's have a sugary drinks tax.'
Creating an agency that solely focuses on responding to infectious disease will help give some focus to the response. There are clearly a lot of smart people at PHE. Its broader bureaucratic incompetence and obsession with lifestyle has got in the way of some excellent scientific and medical expertise. And yes, maybe the government is letting PHE take some of the blame for its own appalling handling of the crisis. But PHE deserves to go. For anyone paying attention to health policy, particularly anyone with any sense of the importance of personal autonomy, PHE has long been the embodiment of public-health illiberalism.
To Selbie and chums: don't let the door hit your arse on the way out, eh?
Rob Lyons is convenor of the Academy of Ideas Economy Forum.
Picture by: Getty.
To enquire about republishing spiked's content, a right to reply or to request a correction, please contact the managing editor, Viv Regan.