Stop trying to save the high street
This outdated business model does not serve modern needs.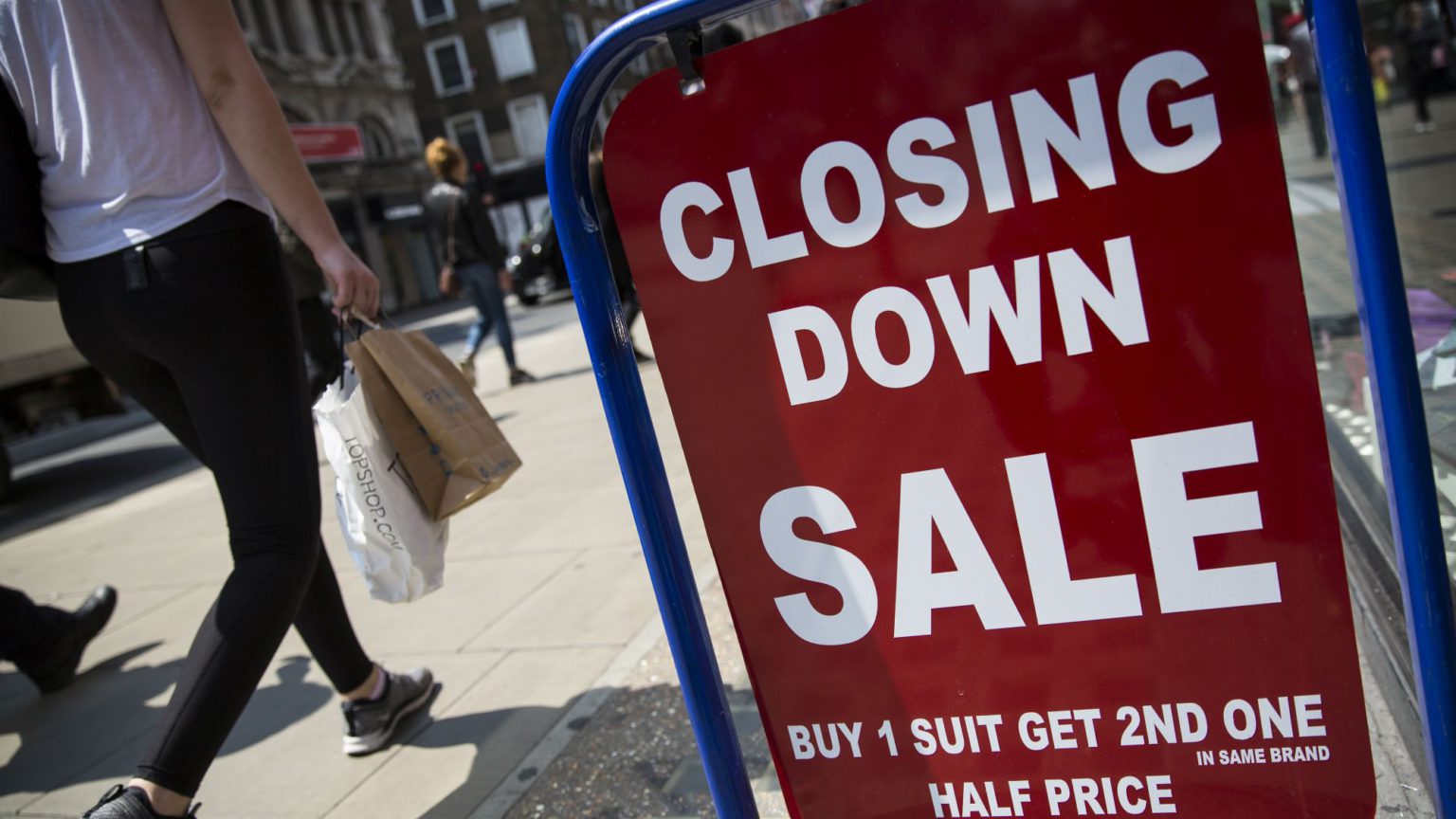 Chancellor Rishi Sunak has recently floated the idea of imposing a two per cent levy on online sales and using the proceeds to save our ailing high streets. At the same time, the Treasury Select Committee has launched an inquiry into 'Tax after coronavirus'. Given that its members also came out in favour of an online-sales tax as part of a shake-up of a 'broken' business-rates system, we can expect to hear a lot more about this idea.
Our moribund town centres are indeed in dire straits. But will this levy really save them? The government also thinks the tax will provide a 'sustainable and meaningful revenue source'. But isn't the current 20 per cent VAT rate already doing just that?
The levy, unsurprisingly, has the support of Tesco chief executive Dave Lewis. Lewis has claimed that an 'Amazon tax' will generate £1.5billion, which could be used to subsidise business rates by 20 per cent. Lewis is the chief executive of a company which arguably has done far more to hasten the decline of the traditional high street than any other. And yet he is asking UK consumers to pay two per cent on every online purchase so his shop and others like it can enjoy a tax cut.
The Treasury will no doubt have seen figures published by the British Retail Consortium depicting a steady 10 per cent decline in high-street footfall during the past seven years, and have decided this is a 'problem' which needs to be reversed. But it's not actually a problem – at least not when viewed in the wider context of the UK economy as a whole. We might not be shopping on the high street but we are still spending plenty of brass with UK retailers and filling the Treasury's coffers. During the same period, the UK's overall retail spending has grown by far more than the decline in high-street footfall.
It's not the first time our changing habits have wrought havoc on a specific business sector. Witness the decline of country pubs (and pubs in general). Nobody likes to admit it, but the reason significantly fewer people go to the country for a pint nowadays is because of the introduction of drink-driving laws. Social mores changed along with our drinking habits and the country-pub trade became collateral damage.
So it is with the high street, which has experienced an even more seismic shift in consumer habits than the pubs did. Our rose-tinted memories of analogue shopping cannot make up for the fact that this is a business model which is hopelessly out of kilter with modern life.
A hundred years ago many women didn't have jobs, few people owned a car or a fridge, and regular trips to the shop were necessary. After the war, the number of families with two parents in full-time work increased. We became better off but time-poorer, which is when the likes of Tesco began to offer an efficient one-stop-shop. Eventually, the growth of out-of-town shopping, actively promoted by many of the councils currently bleating about the decline of their town centres, meant the high street became less relevant. The internet is only the latest chapter in that story.
Instead of facing up to these facts, politicians are trying to pretend the high street can be fixed by taxation. They have even found a couple of convenient scapegoats to blame it all on – Covid-19 and Amazon, the company everybody loves to hate. But it isn't Amazon or the virus which are to blame, it's us. We have changed our habits. Politicians should stop foisting their ill-considered 'solutions' on us and let market forces take their course.
While high-street retail may be a thing of the past, we do still want to see life in our town centres. Local councils could do a great deal by relaxing the planning constraints, particularly on converting commercial premises to dwellings. This would not only help alleviate the housing crisis but could also do wonders for the hard-hit hospitality sector when our town-centre populations begin to increase. If we let people move in, we might be pleasantly surprised at the amount and variety of businesses springing up to service these newly populated districts. It won't look anything like the high street as we know it. But it will be appropriate for the current age because it will have been shaped by the demands of modern living.
Taxing online sales to prop up an ailing out-of-date concept won't achieve anything. It will simply put prices up, which ultimately we will all end up paying for.
Rob Dixon is a writer.
To enquire about republishing spiked's content, a right to reply or to request a correction, please contact the managing editor, Viv Regan.