How to save our universities
Academia was crippled long before Covid. We must fight against marketisation and for academic freedom.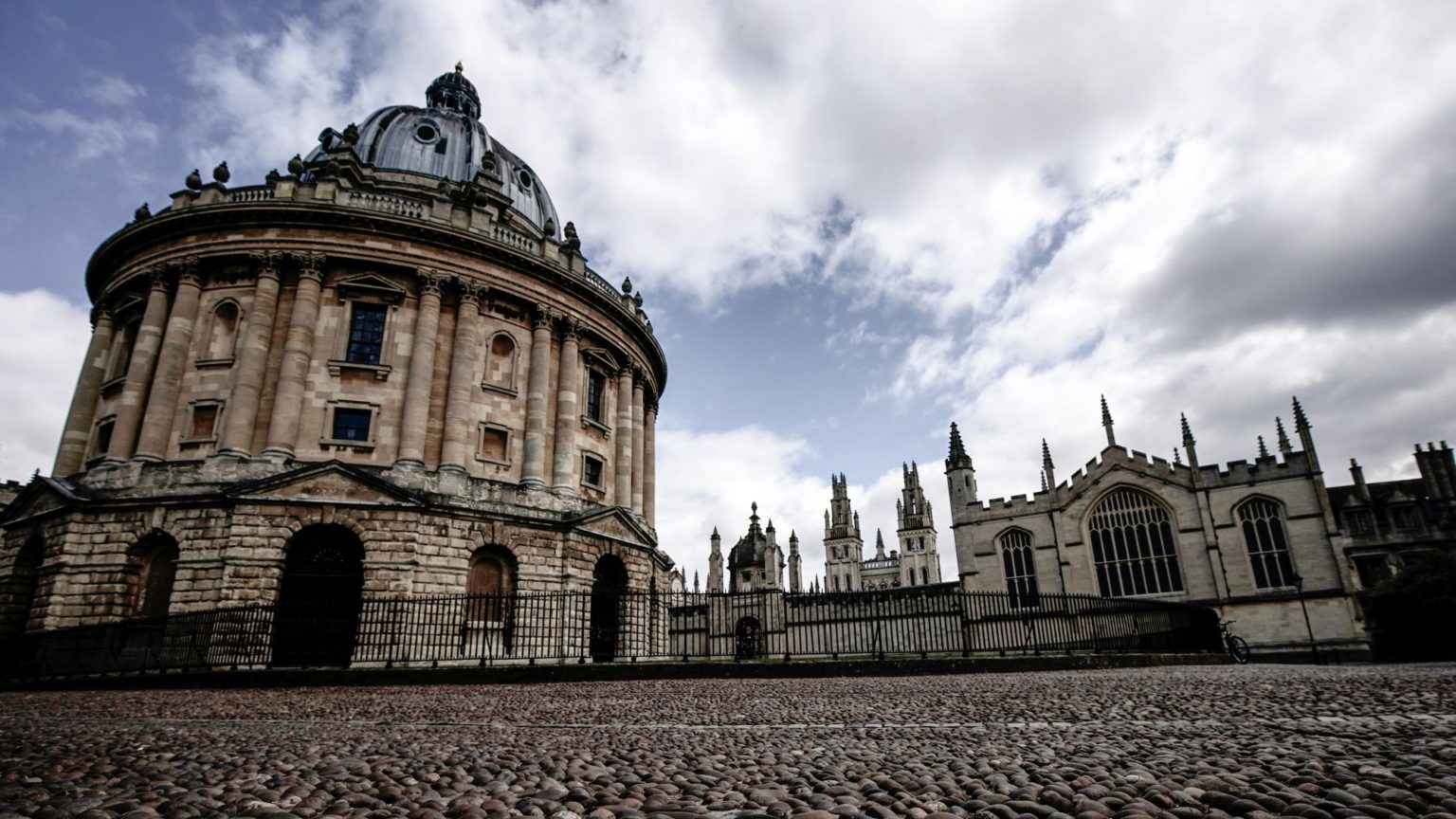 Hundreds of thousands of students will be starting their degrees in a few weeks' time under the unique circumstances caused by Covid-19. They will be arriving at a university sector in deep trouble, in which redundancies and pay cuts are commonplace, and there is even talk of some universities closing completely. How should universities respond to the challenges facing them?
Today marks the timely launch of a major new report into the future of Britain's universities. Written by academics Lee Jones and Philip Cunliffe, and published by CIEO, Saving Britain's Universities: Academic Freedom, Democracy and Renewal provides an uncompromising assessment of the causes of the crisis in the UK's universities, and a forward-thinking, optimistic set of proposals for addressing it.
The authors recognise that while Covid-19 may have caused the immediate crisis in universities, its roots are much deeper. They look at two key, long-standing strands of university policy – marketisation and massification – and argue that both have been disastrous.
Massification, in particular as advocated by Tony Blair's Labour government from 1999, sought to expand university admission to 50 per cent of school-leavers (a figure which has now been surpassed) in order to support the emerging knowledge-based economy, and to promote social mobility and inclusion. Jones and Cunliffe argue that, without a requisite massive increase in pre-university educational standards, and placed alongside marketisation (treating education as a product to be bought and consumed), massification has led to courses of lower quality – both in terms of their educational value and future earnings potential. The newly degree-holding masses have been let down badly.
Marketisation, the second key problem, is often discussed only narrowly in terms of the requirement for students to pay fees, which turns education into a market of sorts. But Jones and Cunliffe recognise that marketisation shapes all aspects of higher education, from recruitment and pedagogy through to course content. Those of us who have been employed in Britain's universities for a while have witnessed the rise of a new vocabulary of higher education which includes terms like 'student experience', 'learning outcomes', 'student satisfaction' and 'the student journey'. These are not incidental – they reflect the transformation of the student into a consumer and education into an experience.
In practice, the 'markets' in this marketisation are managed, manipulated and structured by large, expensive bureaucracies that have replaced scholarship and teaching as the focus of university life. It is worth reminding ourselves that universities are supposed to be our principal institutions for passing on and creating knowledge of all kinds.
Jones and Cunliffe have ambitious proposals to improve UK universities. These include a clear, statutory guarantee that the sector will uphold free speech and academic freedom. These are foundational values for a university. If implemented, this simple proposal would go a long way towards undercutting 'cancel culture' and censorious practices on campus, such as the notorious No Platforming of invited speakers who are deemed too 'offensive' to be heard (most often, as the report argues, by small vocal lobbies). As the authors point out, there is a great deal of evidence that speech is less free on campus than off it, and academic freedom is also under threat.
Beyond this, the authors envision universities as independent, self-regulating communities of scholarship. Teaching and research should be shaped through democratic structures reflective of teachers, researchers, scholars and the community. Currently, academics have to deal with burdensome, expensive 'market Stalinist' bureaucracies which are focused on government-enforced targets through the widely gamed REF (Research Excellence Framework) and TEF (Teaching Excellence Framework). Scrapping this could allow knowledge to be put back at the heart of the university.
The report also proposes a major restructuring of universities. This includes four 'Free Universities' as pioneers of a new educational culture and a rebalancing towards technical and vocational education involving the creation of new technical colleges out of some universities. This last point is especially important, and the authors link it to post-Brexit regional and economic policy, as well as the government's 'levelling-up' agenda. Training and skills need not be consigned to a further-education sector (often dubbed the 'Cinderella sector' – never, unlike schools and universities, invited to the ball). Technical skills should not be accorded less status than humanities degrees. There is also no reason why a three-year degree is necessary to meet the aspirations of many young people.
This groundbreaking report deserves to be widely read and discussed across the university sector. Its assessment is pretty bleak, and there is no glossing over the depth of the problems faced by UK's universities. But it provides a vision of a sector worth defending and building on, and one worthy of the intellectual, professional and personal ambitions of the hundreds of thousands of new students heading off to university next month.
Jim Butcher is a lecturer and researcher, writing here in a personal capacity.
Saving Britain's Universities: Academic Freedom, Democracy, and Renewal, by Lee Jones and Philip Cunliffe, is published by CIEO. Read it here.
To enquire about republishing spiked's content, a right to reply or to request a correction, please contact the managing editor, Viv Regan.