Irish unity is not inevitable
Public support for reunification has been vastly exaggerated.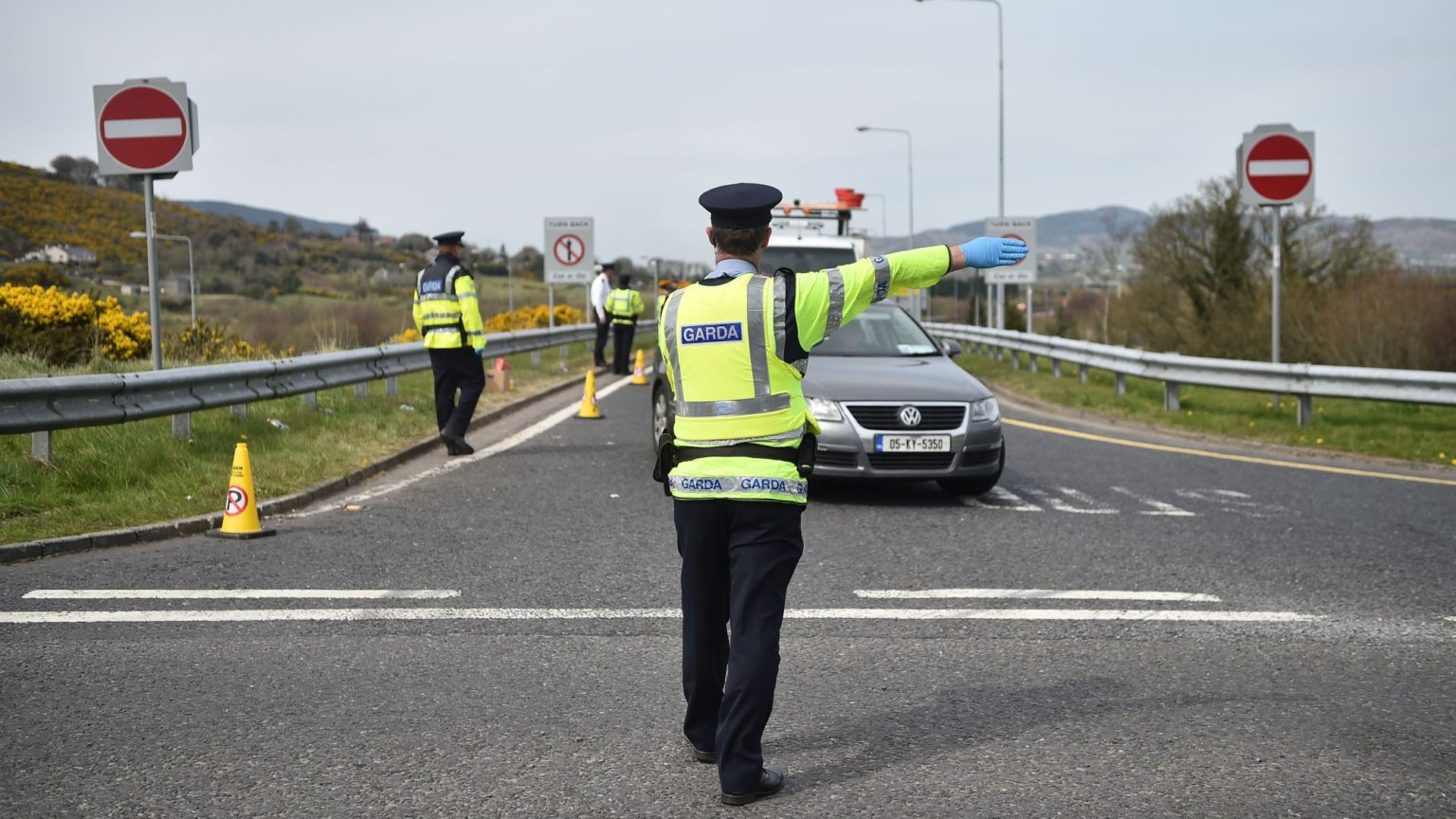 Few in Britain seem to be aware of just how relentless the pressure on Unionists is to submit to Irish unity. Few weeks go by without reports, articles or political statements in this direction. And of course, Brexit and Covid have stepped this up. Anyone is free to campaign for their political preferences, but in Northern Ireland the continual pressure on Unionists over decades and indeed centuries has led to a siege mentality of Orange marches and loyalist paramilitaries.
Unfortunately, this pressure emanates from Great Britain as well as Ireland. Labour has always been more or less antagonistic to Ulster Unionists – especially under Neil Kinnock's shadow Northern Ireland secretary Kevin McNamara, who might as well have been a member of Northern Ireland's nationalist SDLP. Tony Blair stopped the damaging (and self-contradictory) aim of 'unity by consent'. But to this day, Labour refuses to organise in this part of the UK, even when it is governing. Unionists are painfully aware of the imbalance between the support of the Irish government for the nationalist cause and the studied impartiality of their own national government.
The lack of a moral basis for Irish unity is too rarely brought out. It has been easy for Irish nationalists to depict Northern Ireland's Unionist population as colonists even though their forebears have been in Northern Ireland for as long as Europeans in North America and much longer than Europeans in Australia or New Zealand. The nationalist criticism that the borders of Northern Ireland were artificially drawn to entrench Protestant dominance is nonsensical and ignores the South's rejection of the 1926 boundary commission, but this criticism is rarely contested.
British public opinion has usually preferred to view the conflict in religious terms rather than as the clash of national identities that it really is. Although nationalism is normally viewed negatively by liberals, Irish nationalism has usually received what the Unionist writer Professor Jack Wilson Foster refers to as a 'chit from matron'. Nationalists aspirations are in fact purely territorial. In what is sometimes referred to as the map-image problem, nationalists see Northern Ireland as a bite out of their rightful inheritance of the whole island. As a result, nationalists always vigorously resist any discussion of a repartition. For them, it is all or nothing; sharing the island on any basis is out.
Support for Irish unity among the British left remains an irritant, with continual articles such as those by the Guardian's Una Mullally. Most recently, University College London's working group on 'unification referendums on the island of Ireland' began work on asking residents of Northern Ireland how a border poll on Irish unification should be designed and conducted. No one apparently questions why on earth an English university should be conducting such a provocative exercise. Unionists merely shrug. They are used to it.
Interest in Irish unification has been spurred by the growing success of Sinn Fein at the expense of the moderate SDLP. After three decades of attempting to bomb the British out of Northern Ireland and its subsequent reliance on larger Catholic families to generate an electoral majority, Sinn Fein has a strong position in the NI Assembly and is pressing for power in Dublin. It is now content to use politics rather than violence or demographic threats. In this, it has tried to use both the Brexit referendum and the Covid pandemic to pursue the case that British rule in Northern Ireland is illegitimate.
On Brexit, the argument that a 56 per cent local support for remaining in the EU implied support for Irish unity backfired when the Remain-supporting Protestant middle class took fright and the DUP received their largest ever vote in the 2017 General Election. More generally, there is little real evidence that Brexit has done much to further support for Irish unification.
Two sets of opinion polls generate contrasting results. The Northern Ireland Life and Times Survey, the equivalent to the British Social Attitudes Survey, run from Queen's University Belfast (QUB) and backed by the UK Economic and Social Research Council, conducts lengthy face-to-face interviews with randomly selected participants. This annual survey shows support for Irish unity consistently at around 22 per cent. In the past, only seven per cent said they wanted immediate rather than eventual unity.
The more frequent polls by the commercial LucidTalk company are based on a voluntary panel of around 10,000 people, of whom 1,000 or so are selected for individual polls. LucidTalk consistently indicates support for Irish unity running at 40 to 45 per cent. A similar figure came from a poll in 2019 by Lord Ashcroft. Other polls produce figures of 29 per cent (Liverpool University) and 21 per cent (Ipsos-Mori).
If Brexit has done less for unification than nationalists hoped, Covid has similarly disappointed. Sinn Fein's initial case, that the UK approach to Covid was killing people in contrast to the approach adopted in the Republic, received little support from the government or medical officials in the South. Sinn Fein quickly backed off, preferring a more responsible line, backing all measures to combat the virus. The work of highlighting the contrasting approaches to Covid was instead publicly taken up by a retired sociology professor, Mike Tomlinson. In fact, both North and South in Ireland had much lower deaths than Great Britain and the issue has largely faded away.
With these issues retreating and polls not showing any consistent support for Irish unity (and certainly not immediately), some nationalists have fallen back on looking at demographic trends. Although Catholics, who provide almost all of Northern Ireland's nationalists, are a growing population, their chances of achieving a majority are lower than generally claimed. The 2011 Census showed that the percentage of the population who described themselves as Catholic had peaked among those born almost two decades ago and has subsequently slowly declined. Among those who were teenagers in 2011, 46 per cent were Catholics. But among the under-fours in 2011, the figure was lower, at 44 per cent. If this falling trend continues, there will never be a Catholic majority. Since Catholic birth rates are now close to those of Protestants, it seems likely the trend will indeed continue.
Predictions for the future share of Catholics in the population also depend on migration, and here there is a major new factor. One in 20 of Northern Ireland's Catholics are now from Poland, Lithuania, Portugal and the Philippines. The future constitutional preference of these immigrants and their children is hard to predict. The 2011 Census also showed that only half of Northern Ireland's Catholics identify as 'Irish' and under half had an Irish passport. The Northern Ireland Life and Times Survey showed that in 2017-18, the proportion of Catholics who support eventual Irish unity is 41 per cent.
The likelihood is that Northern Ireland will be around to celebrate its centenary in 2021. Brexit has emboldened nationalists, but a reasonable expectation is that a UK-EU free-trade agreement will mean that few will notice much difference from Brexit. Unfettered travel across the land border will remain, and no customs border will exist within the island or for exports from NI to GB. Nationalists will no doubt claim that a need for customs declarations and occasional checks from GB to NI will weaken the union, but this bureaucracy will affect few voters.
Northern Ireland's economy will continue to flourish. Dublin economists John Fitzgerald and Henry Morgenroth estimate that living standards in NI are higher than those in the South, mainly due to strong financial support from GB for public services. Under these conditions, there is little reason why majority support for the union should change, but this is unlikely to stop nationalists agitating in its favour.
Dr Graham Gudgin was director of the Northern Ireland Economic Centre from 1985 to 1998 and subsequently special adviser to the first minister in Northern Ireland. His recent chapter on discrimination in Northern Ireland is in The Northern Ireland Question, edited by Brian Barton and Patrick Roche, 2020.
Picture by: Getty.
To enquire about republishing spiked's content, a right to reply or to request a correction, please contact the managing editor, Viv Regan.