Dispatches from a deserted Mallorca
After the collapse of the UK-Spain air bridge, we were some of the only Brits left to see the wreckage.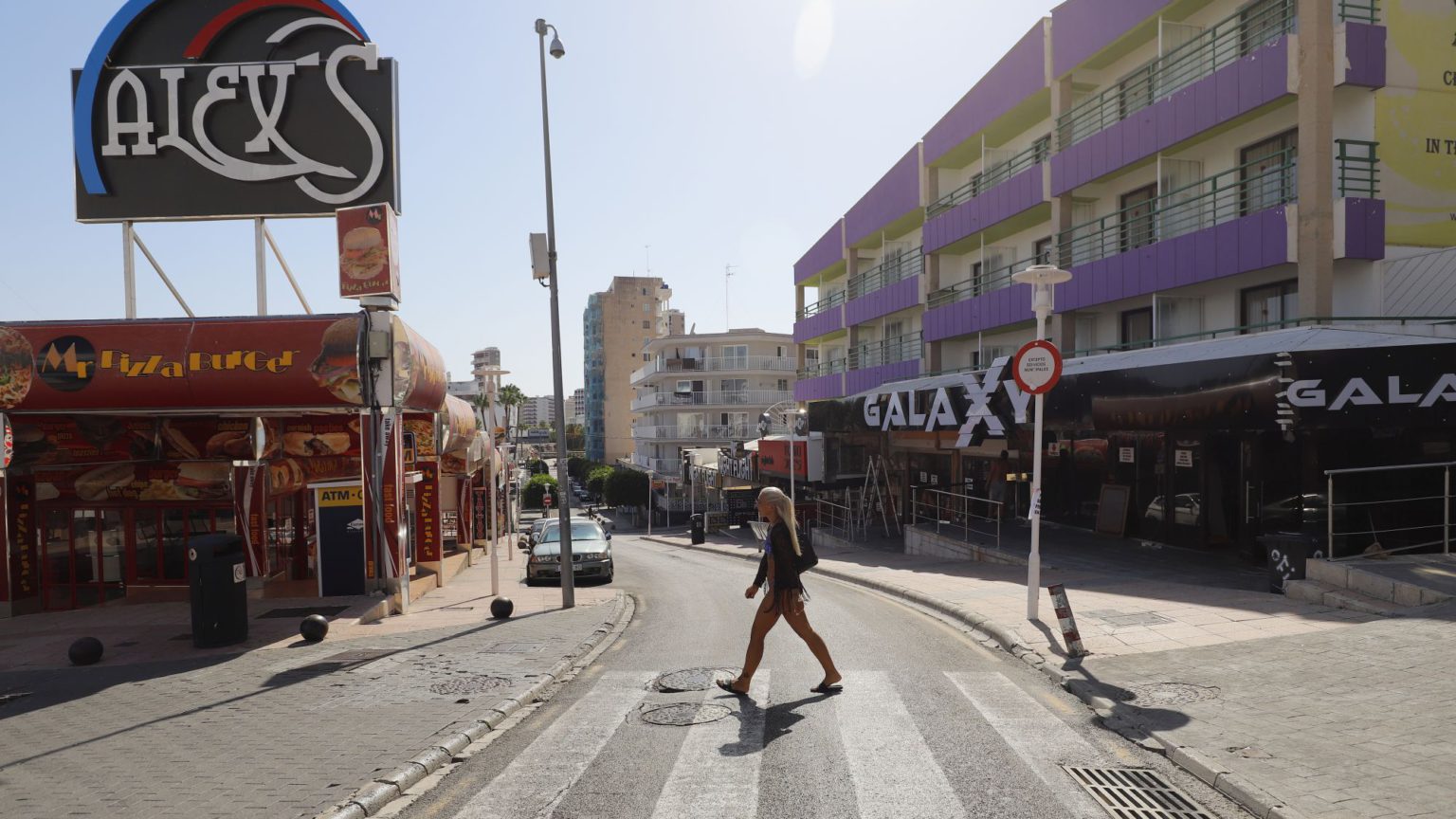 Summer is saved. At least that's what we thought just over a month ago, when transport secretary Grant Shapps announced the implementation of 'air bridges' between the UK and 59 countries. Holidays were encouraged – Shapps insisted the move was safe as we were twinning with countries that had 'equal or lower levels of infection' than us. The choice was plentiful – Norway, Jamaica, Taiwan, France and Vietnam were all on the list for keen holidaymakers hoping to escape the tedium of another walk around their local park.
We chose Spain – Valldemossa in Mallorca, to be precise – having given up on a week of camping in Cornwall after a dreary weather forecast. Two hours of intensive page-refreshing later and we managed to find a good deal on lastminute.com.
Sun, sea and sand awaited us – or so we thought. Twenty-four hours before we were due to turn up with our overstuffed cabin bags, the Foreign Office cancelled the air bridge between the UK and Spain, citing concerns over an uptick in coronavirus cases. All travellers were warned they would face a two-week quarantine upon return, with travellers to mainland Spain told they should cancel altogether. The Balearic and Canary islands were still open for travel (and so most airlines were not yet offering cancel-fee-free arrangements), so we had a tough choice: either stay home and lose money or head to Mallorca with uncertainty hanging over us.
Spanish officials were furious at the decision. Patricia Gomez Picard, Mallorca's regional health minister, told Sky News that 'the Balearic Islands were presently suffering between five and eight infections per 100,000 people'. While there was an issue with a rise in cases on the mainland, the islands had a lower rate of infection than the UK average. There therefore seemed no logic to a nationwide shutdown of Spain's air bridge with the UK.
Professor Karol Sikora, a cancer doctor and former lead of the WHO's cancer programme, noticed a problem with how the cases were being counted. 'Spain's "cases" have gone up by 2,789 today', he said on Twitter, 'but that includes positive antibodies for old infections… the actual number of new recorded infections is 1,229'. What's more, much of this number is contained within certain regions of the Spanish mainland. Spanish foreign minister Arancha González Laya promised to negotiate a regional approach with the UK Foreign Office, hoping to save the tourism industry in places like Mallorca and Ibiza which had just started to kick back into gear.
But instead of relenting, the UK government doubled down, restricting any further travel to all areas in Spain as well as keeping the quarantine in place. Our Jet2 flight out on Monday morning was one of the last few to leave before the company announced mass cancellations. Most holidaymakers travelled home in a hurry for fear of stricter consequences.
When we arrived, we felt like the last Brits left on the island. It was as if we had travelled back in time. The streets were empty, the beaches were peopled solely with locals and there was not a German or English accent in earshot. People would turn to look at us with surprise every time we said beer instead of cerveza. In a small fishing village called Deià, talking to a waiter in a restaurant overlooking the sea, I asked whether these last few months had at least been a welcome respite from the usual swarm of foreign holidaymakers hogging all the sunlight. He looked shocked, and asked me what I thought kept places like this alive? Most locals won't pay €12 for dressed-up chipirones. According to Rosana Morillo, the director-general of tourism in the Balearic islands, around 35 per cent of Mallorca's income comes directly or indirectly through tourism. The last few months have been devastating.
We stayed in an Airbnb belonging to a British expat, who had lived in Spain since she was 22. She was a strong believer in Extinction Rebellion (odd for someone who rents to tourists) and was also convinced the quarantine was a Brexit-related show of bravado from the British. It was difficult to argue with her – with no rhyme or reason as to why a regional approach couldn't be taken to the island, it did seem like Boris Johnson was using the response to Spain as a show of strength back at home. Far from encouraging people to see Britain as an international player, this kind of political manoeuvring is having life-changing consequences for people living in these tourist spots. We sat watching a group of mixed generations fooling around in the port at Valldemossa, racing each other to see who could jump in furthest as their grannies laughed from the sidelines. We only later realised that on a normal Tuesday morning, they would all be busy making a living.
Unlike most, we decided to stay the full week. If misery was inevitable in the form of quarantine when we returned, we may as well spend as much time in the sun as possible. According to Spanish rules, we were supposed to wear masks on the street and in shops, but most people were sensible about it (if you think wearing a mask is bad in England, try it in 38-degree heat). While renting a boat in Port de Sóller – now a ghost town of empty restaurants – we met a friendly group of Bulgarians who mocked us for not coming closer while they explained how the snorkelling masks worked. We spent four hours out at sea and didn't meet a single other boat – unheard of for this time of year.
As our trip came to an end and the suncream started to run out, we were asked to fill out a three-page form on gov.uk detailing every place we had laid down our towels over the past week. We also had to promise to stay at home when we returned. Palma airport was busy with other nationalities, but looking up at the departures board we saw cancellation after cancellation to Luton, Manchester, Birmingham. Touching back down in London Southend, we expected hazmat suits and a grilling on how guilty we should feel about having been away. Instead, it was worse – no tests, no questions and an optional hand-sanitising station near the exit. It quickly became clear how little anyone cared that we had come back from somewhere that the government had just blacklisted. If Mallorca really was dangerous enough to implement such devastating restrictions, why was no one following up on us?
The response to the pandemic from the British government has been scattergun at best, and nihilistic at worst. The decision to implement quarantines for the entirety of Spain almost overnight has put many British travellers in the impossible situation of choosing between losing money on their holiday or losing their wages for two weeks. And given the low level of cases where I was, there is no real reason I should have to quarantine – I'm only doing it to avoid the £1,000 fine. Policies made on the hoof like this are not a good way to build much-needed trust among a public that has been locked down for months on end.
For the workers we met in Mallorca, the restrictions have meant further economic devastation. As much as some might malign the lager louts, many holiday spots in Europe rely on British tourism. Rather than being 'led by The Science', it's quite clear our government is being led by fear.
Ella Whelan is a spiked columnist and the author of What Women Want: Fun, Freedom and an End to Feminism.
To enquire about republishing spiked's content, a right to reply or to request a correction, please contact the managing editor, Viv Regan.