The Covid cultural wasteland
So long as social distancing continues, art and culture will suffer.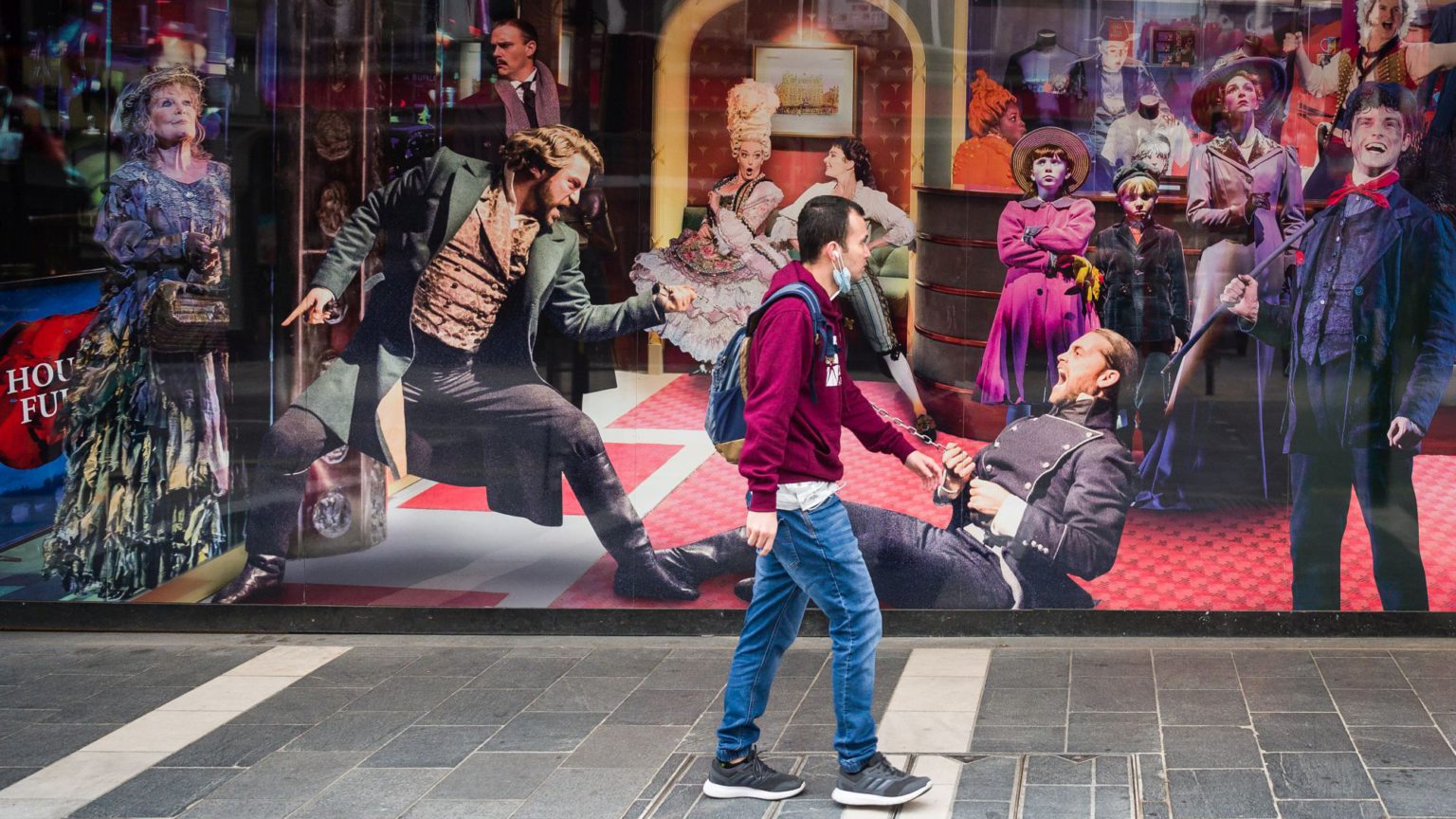 Back in 2017, I watched an up-and-coming comic called Lauren Pattison perform her first full-length show in Soho. Pattison was good – really good, in fact – and I left the theatre wondering if I'd just had a close-up encounter with someone destined for bigger things.
This week, I heard Pattison again – this time on a podcast discussing how lockdown had affected her career. Having taken the plunge to go full-time last year, Pattison was now staring at an empty diary and the very real prospect of not gigging again until next summer. Her income slashed, the 25-year-old is now living with her parents and working in a supermarket.
While I don't doubt she'll bounce back in time, Pattison's story still makes me worry about the wider cultural devastation caused by the lockdown (and the equally dismal 'new normal'). In putting her comedy career on hold, I suspect she's actually the tip of a much bigger iceberg. Our cultural industries are being squeezed to extinction.
What makes it worse is that we were promised it wouldn't be like this. In the early days of the lockdown, the creative establishment rushed to assure us that the live arts would shift online. Broadsheet newspapers predicted a surge of lockdown masterpieces written by frustrated novelists liberated from their desk jobs. This could even be Britain's most creative period ever, predicted one researcher.
Yet four months since the country closed down (and one month into its partial reopening), those predictions haven't come to pass. What can we honestly say have been the cultural highlights of lockdown? The collective snigger-fest at Netflix's Tiger King? Daydreaming along with the BBC's adaptation of Normal People? The National Theatre's live-streaming of One Man, Two Guvnors? Those are the only three I recall.
But even these were recorded well before lockdown itself. This is why the full artistic devastation of lockdown isn't evident yet: because we're still living on our cultural fat supplies. Take the BBC's A Suitable Boy – though broadcast in July, it was actually recorded months before lockdown. So if you think it's slim pickings on iPlayer right now, just wait until Christmas. That's when we'll see the real drought.
None of this is to say that some individual artists haven't tried their best. As a theatre critic, I tried to enjoy a mini-wave of plays recorded via video conferencing. (One enterprising company in New Zealand even managed to reimagine Chekhov's The Seagull as a family Zoom call.) But I couldn't get away from the fact that the essential premise just reminded me of the depressing lockdown itself. Theatre should be escapism, not consolation.
Then there were those moments that only served to rub in what we'd lost in the first place. On what would have been Glastonbury weekend, the BBC unveiled its 'Glastonbury Experience': an archive of recordings of previous performances. But as good as they were, every single one just underlined what makes live music so exciting: the immediacy and immersion of actually being there.
Watching the carefree crowds of yesteryear in the same month that beach-goers were being harangued for socialising, and when police had broken up an impromptu garden concert, felt like a sick joke. I couldn't help but think of Joe Arpaio, the sadistic sheriff of Arizona, who reportedly let hungry inmates watch the food channels on television, just to remind them what they were missing.
Hang on, you might be thinking, isn't lockdown over? Well, technically yes – in as much as our free movement has been restored and businesses have been allowed to reopen. But this compromise is predicated on an extremely strict social-distancing regime that can only hinder the creative industries. Just look at the obstacles encountered by EastEnders in attempting to make its filming procedures Covid-compliant. Do you really think indie filmmakers will be able to meet that standard?
Then there's the fact that the government has repeatedly stated that some lockdown restrictions might be reimposed – at a moment's notice – should there be a rise in cases (note cases – not deaths). Can we really expect theatres to risk money preparing productions that might be closed down overnight? Or producers to commission films that might never see the light of day?
This is perhaps the most dangerous illusion of the so-called 'new normal'. Too many in Downing Street seemingly believe not only that human interactions must be tightly controlled to eliminate any Covid risk, but also that this monumental task can be done in a way that won't hurt us in much bigger ways. If our current cultural wasteland proves one thing, it's the sheer futility of that assumption.
Robert Jackman is a writer and critic with the Spectator.
Picture by: Getty.
To enquire about republishing spiked's content, a right to reply or to request a correction, please contact the managing editor, Viv Regan.