Britain is turning into the Eastern Bloc
On TV, on social media and in the workplace, Britons feel they cannot openly speak the truth.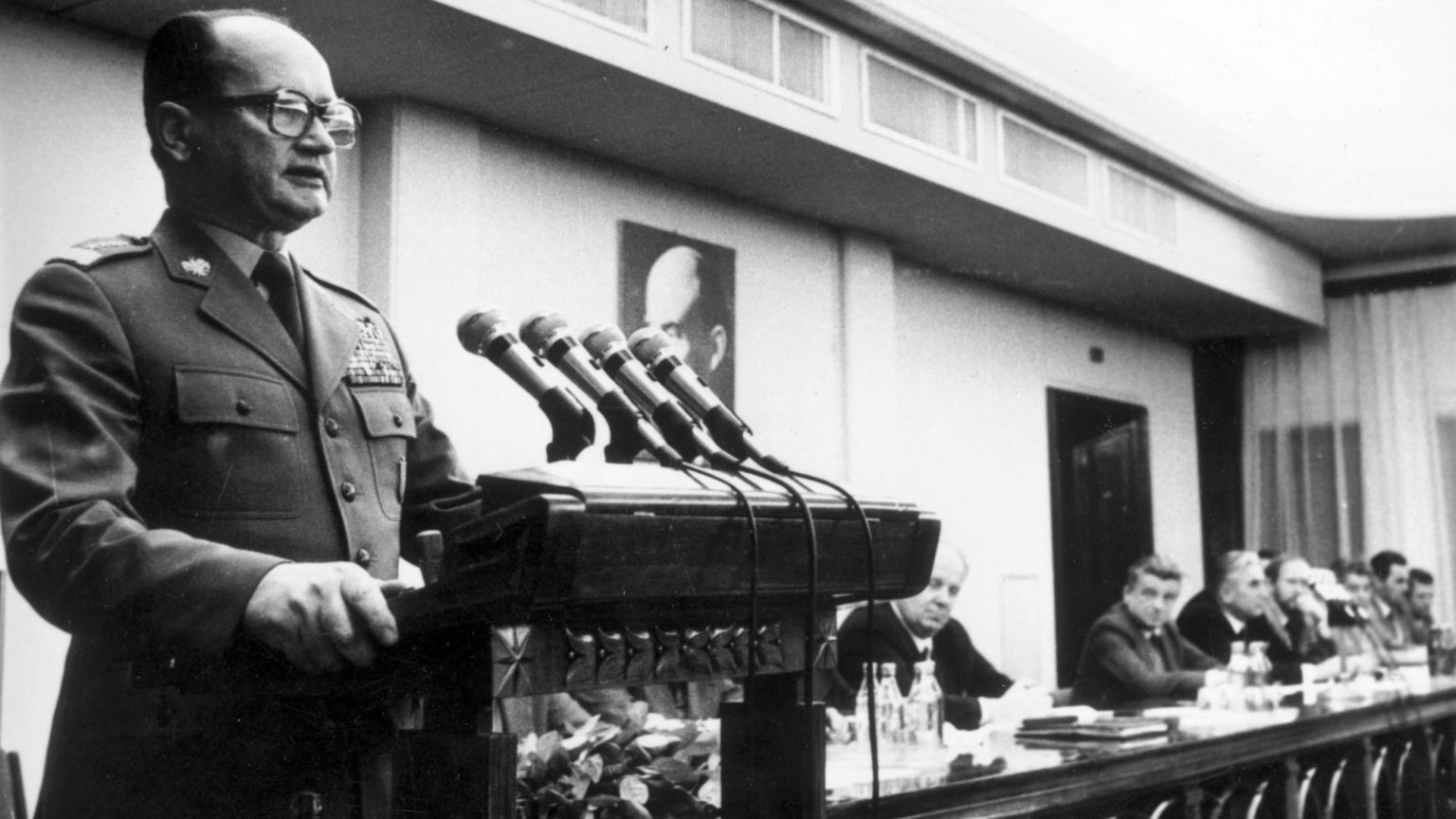 Something dawned on me the other day – public debate in Britain is eerily like what I experienced behind the Iron Curtain in the 1980s.
I went to Warsaw in 1987. A friend had decided, after graduating in Britain, to study urban design at the city's university. Given the brutality of Warsaw's Soviet-style architecture, this might have seemed a curious choice. But he was also a dissident and a fervent supporter of the Solidarity movement, and he hoped to see his country free itself from Soviet control. Despite Poland being in a state of post-martial law, I accepted the invitation to visit him.
On arrival, I was warned to be careful about what I said. I took it for granted that my foreigner's guest room at the university was bugged. I accepted the special paperwork that was required if I wished to travel outside the radius of the city, requiring many rubber stamps. I also accepted, on leaving the country, a party official taking my last remaining US dollars as a bribe after I mistakenly got on the wrong train to the West (my actual 11am train had already mysteriously left at 9am).
Recent food shortages made it clear that the Soviet system was crumbling. Most Poles profoundly resented communism. And yet these truths could not be uttered publicly. An entire population was subdued.
Polish friends carefully explained to me that the truth during this period came in three different varieties. First, there was 'Pravda-truth'. This was a species of 'truth' published in official newspapers and broadcast on radio and television. It was blatant state propaganda designed to control and demoralise people. It was false and no Poles believed it – not even the ones who produced it.
Secondly, there was 'workplace truth'. These were things fellow citizens said to each other in factories, hospitals, shops and other places of employment. Workplace truth was closer to the truth, but people still had to be careful. Colleagues sometimes could be trusted, but not always.
Finally, there was what Poles called 'dinner-table truth', which were the things people said at home with family or very close friends. This was the real truth.
I remember being puzzled at such a complex system of truths and half-truths, public truths and private ones. It seemed almost unintelligible to someone living in the West which, at that time, enjoyed relatively free speech. Poles knew what was true and what was untrue and had devised a system to accommodate both things in their lives.
Thirty-five years on, Eastern Europe and the UK appear to have swapped places. I first saw glimpses of this after the 2016 Brexit vote, when Leave-supporting friends in academia said they were too scared openly to endorse a view held by 52 per cent of the electorate. They feared being socially ostracised, condemned as racists or sacked from their jobs.
This sounded too familiar. As progressives wage a relentless culture war against free expression, I think it's worth directly comparing our situation to 1980s Poland.
Our state broadcaster is a purveyor of its own type of Pravda-truth. Far from being impartial, the BBC is staffed overwhelmingly by people holding liberal outlooks, and its coverage of the recent Black Lives Matter moral panic has been woeful.
Academic research that suggests there is no racial disparity in US police shootings (even from lofty institutions such as Harvard) is ignored by the corporation. Instead, it pumps out inflammatory headlines such as 'Why do US cops keep killing unarmed black men?'. Failing to appraise the research around US police violence is reckless, statistically naive, dishonest, and likely has an ulterior political motive. Like the propagandists in 1980s Poland, those inside the BBC must know the real truth. But instead, they publish a form of Pravda-truth.
Another similarity to Eastern Bloc Poland is the climate of fear and suspicion. In the workplace, many British people are at risk of being ostracised, denied promotions and even of losing their jobs outright if they dare express views that run contrary to the Pravda-truth of progressivism. How can we call ourselves a free society if we fear sincerely expressing our convictions to our friends and colleagues?
This brings us to the question of how we should respond to the rise of Pravda-truth. In the 1980s, Poles resisted stoically, often resorting to humour. Metaphor and sarcasm were frequently and creatively used as truth-bearers, and jokes were used to expose the ridiculousness of the official narrative.
In the UK, I think we can expect more and more people to start ridiculing the establishment's duplicitousness and hypocrisy. When the BBC described protests that left 35 officers injured as being 'largely peaceful', many non-ideologues responded with parody and sarcasm. Such humour allows us concisely to signal to each other that we are not alone in our doubts and disbelief.
However, I think it would be even better to be more direct. We must defend our right to free speech by asserting this right more forcefully, by speaking the truth openly and publicly. Many of us fear speaking out precisely because we feel alone and isolated, which has allowed the forceful minority of hyper-progressives to dominate our public discourse. The most potent way to disempower them is to show to those around you that decent, level-headed people do not need to play the game of Pravda-truth.­­­
William Clouston is leader of the Social Democratic Party.
Picture by: Getty.
To enquire about republishing spiked's content, a right to reply or to request a correction, please contact the managing editor, Viv Regan.