We should reject the New Normal and the Old Normal
The culture of fear is a trap. We now need daring and innovation.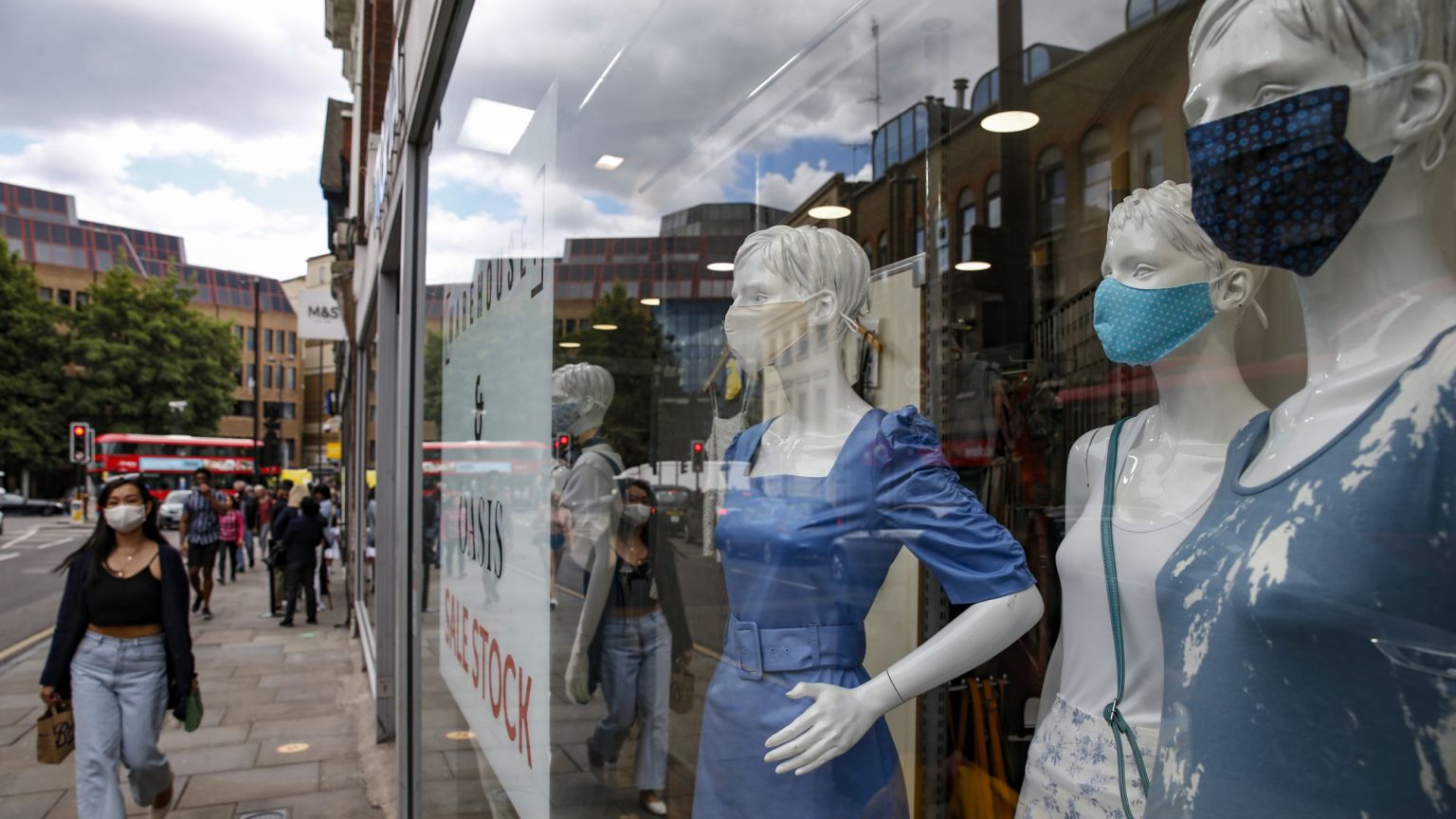 For those of us who have argued since the Covid-19 pandemic began that this crisis has accelerated pre-existing social and cultural trends, there is now nothing more urgent than challenging the debate about 'the New Normal'.
The idea of a New Normal understandably worries many people. Some would prefer to go back to the Old Normal. And getting back to normal does sound like good sense. Compared to the madness of this moment, pre-pandemic normality looks very attractive. Who would not welcome a return to the pub, restaurants and cinemas as they were before, and to shaking hands and hugging?
But the truth is, the Old Normal was nothing to write home about. The Old Normal was not a picnic for the vast majority of people, in Britain and certainly in the developing world. Economic stagnation, declining living standards and productivity, the culture of fear and risk-aversion, atomisation and social-identitarian distancing – all these things were well entrenched in pre-Covid society.
The biggest danger in the criticism of the New Normal narrative is that it accepts the Old Normal as something to aspire to.
It is worth reminding ourselves that the Covid-19 crisis was not an objective necessity. Covid-19 did not happen in a vacuum. The human decision-making that took place was rooted in pre-existing trends. Yes, Covid-19 was a novel and, indeed, deadly virus. But it is not in control of anything. It is a dumb, unconscious and vicious self-replicating mass of cells whose only function is to survive even if it ends up destroying the host it relies upon. The response to this virus – the closing down of the economy, the locking down of citizens, and the enforcement of social distancing – were all manmade decisions. And they were decisions that sprung from the outlook of the time – from the Old Normal.
The trouble with the New Normal vs Old Normal discussion is that it offers false alternatives, and presents them as self-evident binary truths. So apparently the question is masks or no masks; social distancing or freedom of association; working from home or working in the office; travelling on public transport or avoiding it as much as possible? That is, do we go with the New Normal or the Old Normal, with a world defined by Covid-19 or the world as it was before the virus hit? Both should be rejected.
Neither the New Normal of reorganising society around fear of Covid nor the Old Normal of risk-aversion, limits and declining productivity can help us address the challenges we face right now. What society needs more than ever is new thinking, experimentation and creative cooperation. We have seen an inkling of these things during the Covid crisis, and now we must build on that rather than seeking to go back to the fearful past or forward to a fearful future.
Consider how, during the pandemic, Artificial Intelligence has been introduced into triage in hospitals, cutting through reams of regulatory barriers. The global cooperation and collaboration in the search for a vaccine has also revealed humanity at its problem-solving best. A new appreciation for the power of science and research could be unleashed among younger generations, and that could enhance our capacity to solve tomorrow's problems.
What's more, for one brief moment in history companies were forced to abandon their virtue-signalling mission statements and contend with protecting their workers, their customers and their businesses. Mounting economic damage gave companies, at least fleetingly, a singular sense of clarity and urgency of purpose, forcing cautious management teams to experiment with new ways of working and operating. The mismatch between superfluous white-collar jobs and what have been exposed during the pandemic as absolutely essential jobs raises the need to rethink issues of employment, productivity and social justice. New thinking, boldness and smart investments are going to be needed to provide new jobs and growth.
We should reject the idea that we must choose between two different cultures of fear – the Old Normal or the New Normal. Indeed, these two 'normals' are closely related. Ask yourself why wearing masks is now becoming compulsory when we no longer face a significant threat from Covid-19. This draconian step is the latest manifestation of contemporary society's culture of distrust, particularly of the masses – a culture that was entrenched in the Old Normal, too.
Forget these 'normals'. During this pandemic, ordinary people acted in the interests of society and there were flashes of innovation to tackle this novel, threatening virus. Building on these acts of collective responsibility and technological daring can help to take us to a New Future.
Dr Norman Lewis is a writer and managing director of Futures Diagnosis.
Picture by: Getty.
To enquire about republishing spiked's content, a right to reply or to request a correction, please contact the managing editor, Viv Regan.