The woke bigotry of low expectations
There is nothing 'anti-racist' in treating people of colour as socially inadequate.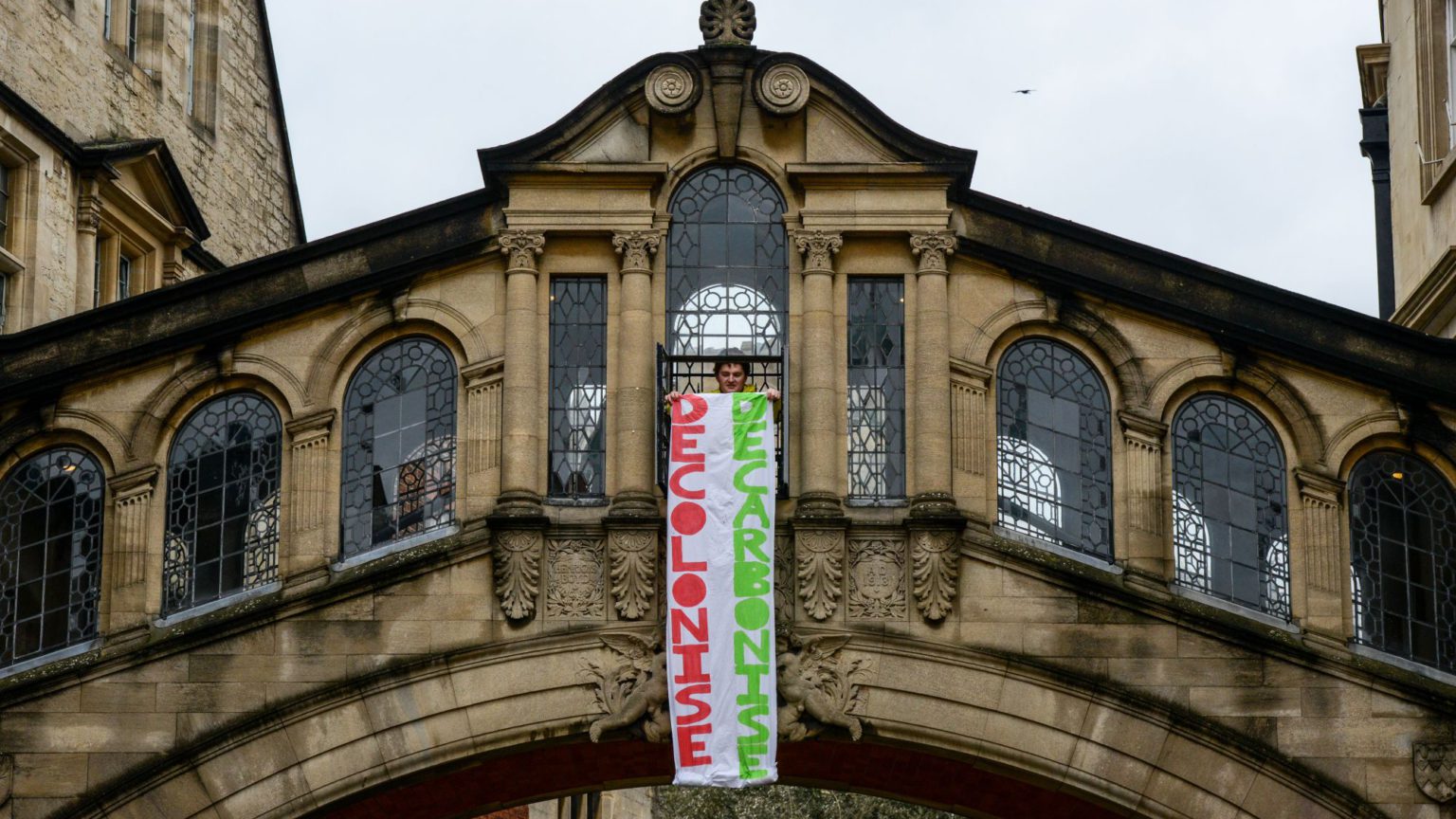 Woke identity politics has always had remnants of old-fashioned racism – not least in that it upholds and strengthens the racial categories that genuine anti-racists of the past sought to transcend. Of course, the new identitarians would say that their use of racial identity is 'anti-racist' – putting forward a positive view of minorities and challenging the 'complacency' of colourblind attitudes to race. But one feature of the new 'anti-racism' that stands out is its soft bigotry of low expectations.
Calls for the censorship of hateful speech, for instance, imply that minority groups (particularly ethnic minorities) are uniquely vulnerable to words and ideas, and unable to cope with the cut and thrust of public life. Diversity initiatives and affirmative action can send a similar message – in some cases undermining minority success instead of bolstering it.
Thanks to the rise of critical race theory, the nature of anti-racism has changed significantly. Anti-racists today are less concerned with explicit acts of racism and discrimination than with eradicating 'whiteness' – a kind of free-floating, ever-present racism which hides in all our interactions, words and deeds. Whiteness, then, becomes the root of all social norms, which activists then want to dismantle – even if those norms are fairly benign or positive.
Last week, the National Museum of African American History and Culture (NMAAHC) released a list of the 'aspects and assumptions of whiteness and white culture in the United States'. Some of the traits of whiteness supposedly include 'politeness', 'hard work' and 'objective, rational thinking'. As I pointed out last week on spiked, it's a list that could have been written by a klansman, but was actually drawn up by supposed anti-racists in the wake of the Black Lives Matter movement. Some anti-racist consultants believe 'mechanical time', 'clock time' and punctuality are oppressively racist constructs. If 'anti-racists' seriously believe that being polite, punctual, working hard or thinking rationally are onerous tasks for people of colour, then they must hold them in extremely low regard.
Another oppressive imposition, according to woke anti-racists, is grammar. This latest example comes from the English department at Rutgers University in New Jersey. As part of a slew of anti-racism initiatives 'in solidarity with the Black Lives Matter movement', this week it moved to incorporate what it calls 'critical grammar' into its teaching. Critical grammar, explains the English department's chair, 'encourages students to develop a critical awareness of the variety of choices available to them w/ regard to micro-level issues in order to empower them and equip them to push against biases based on "written" accents' (sic). What is really being said here, is that traditional grammar constitutes an unacceptable racial bias, and non-white students should resist being held to this standard.
Last year, Evergreen College in Washington similarly warned teaching staff against correcting the grammar of students who were undocumented migrants. 'Tutors are there to provide culturally sensitive feedback on writing (though not to correct grammar)', said one resource from the college's Writing Center. Considering a university is supposed to provide an education, you might presume that correcting things like grammar would actually be useful to these students – even more so if English is not their first language. Billions of non-native English speakers around the world want to learn English, and even migrate to English-speaking countries. But if the English language is viewed as a tool of oppression, it suddenly becomes progressive to withhold important knowledge about grammar.
There is a similar bigotry of low expectations in the now widespread moves to 'decolonise the curriculum'. It is one thing to call for a greater diversity of texts and authors to be taught and studied – the curriculum should not be fixed in time forever. It is quite another to claim – as campaigners do – that a focus on the canon of 'Dead White European Males' puts non-white students at a disadvantage.
There are two major problems with this approach. First, as the great radical humanist CLR James might have argued, any genuine anti-racist would recognise that the canon of Western literature is as much the birthright of black and Asian students as it is of white Europeans and Americans. It tells the racist lie that the universal truths of the European canon are inaccessible to non-whites.
Secondly, once again, it betrays a bigotry of low expectations. In the process of decolonising its curriculum, Kingston University altered its geography course out of fears that it 'normalised the white experience'. Kingston said explicitly that BAME students would struggle to grasp concepts such as the 'rural idyll'. Academics proposed teaching about rural areas in Africa and Asia instead, so that students could 'see themselves and their backgrounds' in the curriculum.
Oxford University even plans to 'decolonise' its science degrees by including 'race, gender, colonialism and empire' in its syllabuses. Apparently, these kinds of soft and self-reflexive subjects are better suited to students of colour than maths and engineering. (Thankfully, non-white students are getting into Oxford in large numbers and are not in need of the university's patronising initiatives.)
Whatever we might describe the current movement sweeping through education and other institutions – whether it's wokeness, political correctness or identity politics – we certainly should not call it anti-racist.
Fraser Myers is a staff writer at spiked.
Picture by: Getty.
To enquire about republishing spiked's content, a right to reply or to request a correction, please contact the managing editor, Viv Regan.