The origins of the 'white privilege' myth
An essay which made little sense in the 1980s has defined how we think about race today.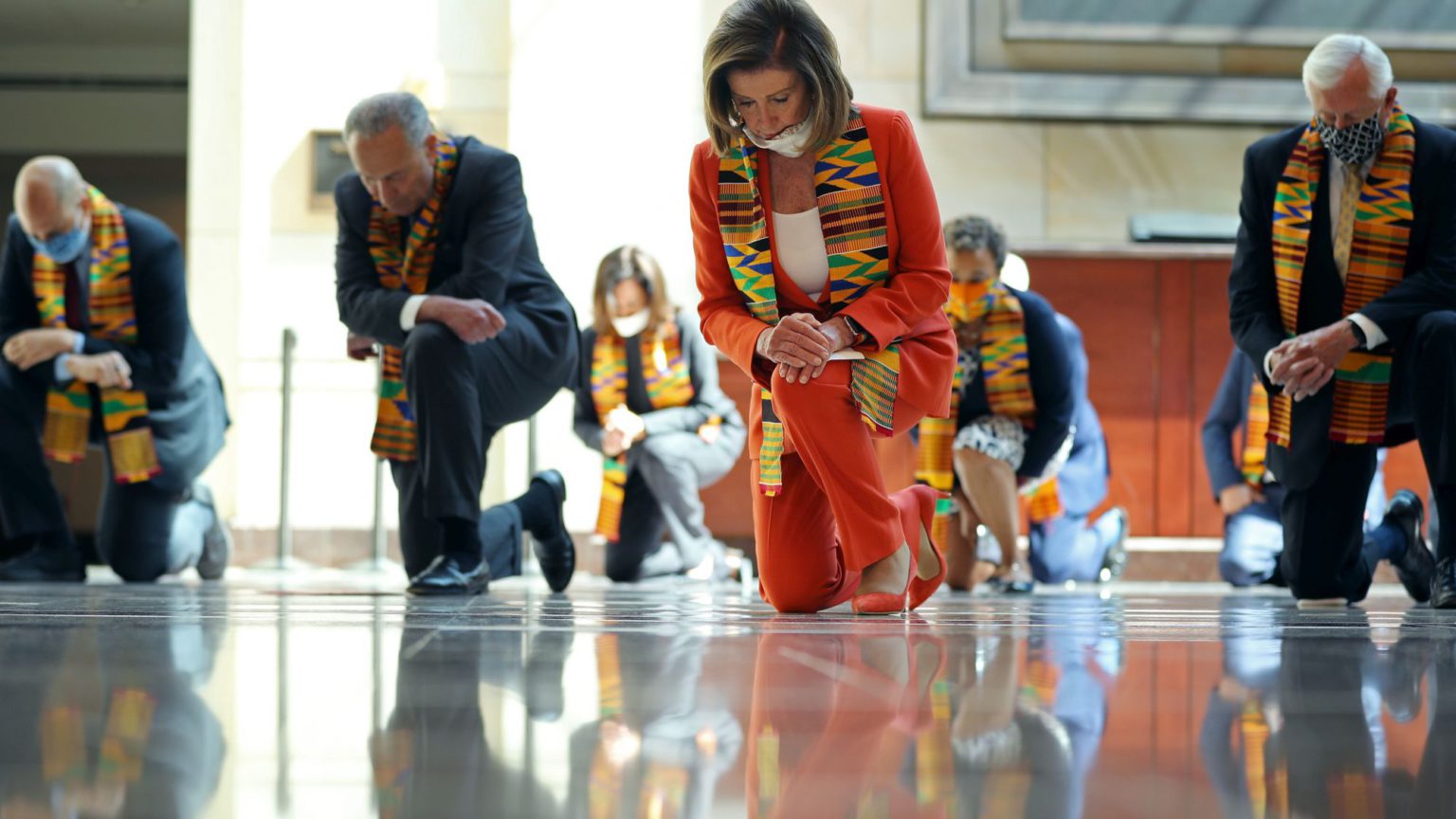 In today's world, where news is fed to the masses in pre-moulded and bite-sized pieces, important fundamentals are often taken for granted once a narrative has been built.
The recent protests and riots in response to the death of George Floyd are such an example. The idea that the police in the US are systematically racist and licentiously murder black people is accepted as a self-evident truth, despite multiple studies and endless statistics which call this oversimplified narrative into question.
Ironically, the rioting which has been partly inflamed by this narrative, built on quicksand though it is, has resulted in the destruction of black neighbourhoods, countless businesses and the deaths of at least 28 people, including black children.
The narrative of Black Lives Matter and its proxies is this: the current republic of America, conceived as it was by white people, is ineradicably and comprehensively racist. In the maelstrom of outrage, few have paused to examine where this now flourishing narrative came from.
At the bottom of all the presumptions of institutionalised racism is what is known as 'white privilege' – the idea that white people axiomatically have easier lives due to unearned privileges granted to them by their skin colour, at the expense of those who are not white. One of the most influential sources of this idea is the 1989 essay, 'White Privilege: Unpacking the Knapsack', by Dr Peggy McIntosh. McIntosh's essay is well worth a read. As a piece of academic literature, it has been cited over 5,000 times and is only a few pages long.
But McIntosh's thesis is built entirely on assumptions. McIntosh asserts white privilege as a phenomenon, extrapolating from her assertion of male privilege. She fails to provide any statistics or even anecdotal case studies to back up either of these claims. Nevertheless, she describes white privilege as an 'invisible package of unearned assets'. Having not really described this invisible phenomenon in any concrete way, she then asks: 'having described it, what will I do to lessen or end it?'
McIntosh lists 26 statements that attempt to buttress the 'white privilege' she experiences in her own daily life. It starts with the gem: 'I can if I wish arrange to be in the company of people of my race most of the time.' It also contains the self-fulfilling prophecy: 'If I want to, I can be pretty sure of finding a publisher for this piece on white privilege.'
Much has improved for race relations since McIntosh's essay. But it still came out at a time when Eddie Murphy, Whitney Houston and Michael Jackson were among the world's biggest stars. In 1988, Jesse Jackson won seven million primary votes in his second bid to run for the presidency. In the same year, Lenora Fulani ran as a third-party candidate for president and won the most votes of any woman in a national presidential election until Jill Stein in 2012. And in 1984, Ben Carson became the youngest ever director of paediatric neurosurgery in the US. Yet McIntosh still seemed adamant that black people were unlikely to find success.
McIntosh makes the kind of racial generalisations – and zero-sum arguments – that would not be alien to a Klan member. For example, she states: 'In proportion as my racial group was being made confident, comfortable and oblivious, other groups were likely being made unconfident, uncomfortable and alienated.' It seems impossible for McIntosh to envision a place where both white and black people can be happy simultaneously. The logical conclusion from this casuistry is that for black people to be happy, whites have to be made less happy. And we can see some of this sentiment today, with the increasing demand of BLM for white people to step out of the way.
Even McIntosh's assertion of 'male privilege' – the assumption on which the narrative of white privilege is based – is questionable. Most people who are homeless in the US are males (around 70 per cent), as are the majority (93 per cent) of the prison population. White males alone made up almost 70 per cent of suicides in 2018. Men also consistently make up over 90 per cent of work-related injuries and deaths and are the vast majority of those who have died in wars. Some privilege.
Christopher Hitchens once remarked that the job of a public intellectual for the most part is to say 'it's not quite as simple as that'. In comparison, McIntosh's instinct for generalisation is quite astonishing. In her use of 'white', she seems oblivious to the different circumstances and fortunes of different 'white' peoples who live in the US.
Among the American 'whites' are Jews who fled the Nazis from Poland, Germany, Austria and elsewhere in the 1930s and 1940s; the large Greek immigrant population which escaped economic and political devastation in Greece from the 1950s to the 1970s; and the Bosnian Muslim refugees who escaped attempted genocide in the early 1990s. These are some of the world's most brutalised and persecuted peoples. But according to McIntosh's thesis, a Bosnian refugee arriving in the US in the early 1990s with no money, no family and who didn't speak English has some inherent advantage over Eddie Murphy.
And one wonders what McIntosh would say to the fact that today, the highest earning Americans are ethnically Asians. Indian Americans come out on top (with a median household income of $100,000). Japanese ($74,000) and Chinese Americans ($70,000) also earn more than whites ($67,800).
The number of whites living below the poverty line in 2018 (15.7million) is almost double that of blacks (8.9million). While the proportion of black people in poverty is higher than whites, the sheer volume of destitute white people should at least give pause to the sort of sweeping theory that McIntosh espouses and which has now become one of the most entrenched narratives in American politics.
It's time to bury the myth of white privilege once and for all.
Xin Du is a writer based in Australia.
Picture by: Getty.
To enquire about republishing spiked's content, a right to reply or to request a correction, please contact the managing editor, Viv Regan.