A lockdown on women's autonomy
Women are paying the price for lockdown – with greater childcare responsibilities and more precarious work.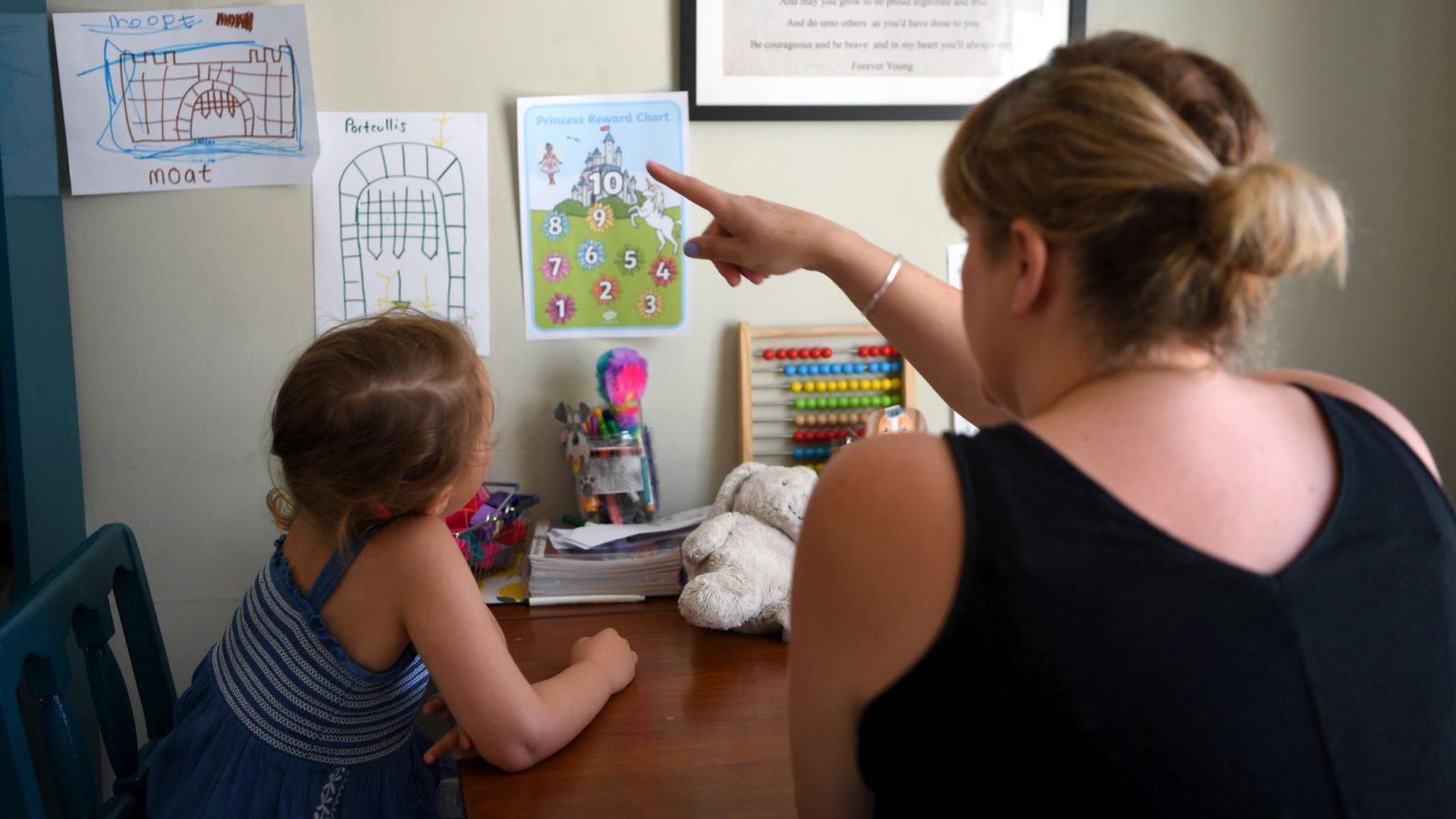 Throughout the Covid-19 pandemic, radicals have consistently demanded stringent lockdown measures and have baulked at any loosening of the restrictions.
Adults have been driven from the workplace and from public life back into the home. Children are languishing at home rather than learning in the classroom. Indeed, it is teaching unions who have been the loudest advocates for primary and secondary schools to remain shut.
The pro-lockdown demands, which the government readily heeded, were given extra weight by the apparent need to 'protect the NHS' from being overwhelmed. So sacred has the NHS become to Labour supporters that everything else is relegated to a second-order issue – including the position of women in the home and in society. For women are losing out significantly from lockdown compared to men.
For radical feminists and socialists, freeing women from the drudgery of domestic labour was once a key demand to further women's equality. It was argued that as long as a woman's primary role was as mother, carer or homemaker, women would be prevented from playing a full and equal role in society.
Of course, over the past 30 years or so, there have been enormous advancements in society's attitudes towards women and childcare. It is now expected that women should be financially independent and career-minded. Although the reality of childcare support is still lagging, and women can still find themselves treated unfairly at work after pregnancy, the position for women in society has drastically improved. The lockdown, however, has caused many women to fall back into the trap of domestic drudgery.
Research by the Institute for Fiscal Studies (IFS) and University College London (UCL) has found that during the lockdown, mothers were once again doing more chores and spending more time with children. The findings applied to families where a mother and father were both working, as well as to families where both parents were furloughed or out of work. Mothers in these households are doing paid work during an average of five hours a day, in addition to doing the same amount of domestic work as their partner.
Female teachers with children have found it extremely difficult to juggle online teaching and childcare. Consequently, setting work rather than teaching online has been a pragmatic solution for many female teachers with children. Unfortunately, many of these teachers are worried that they could be letting their departments down for not providing enough live lessons. They are having to face complaints from parents who may compare them unfavourably with teachers who don't have those responsibilities.
Disgracefully, it has been teaching unions who have been at the forefront of making life much harder for women. They are the ones who have overblown the dangers to staff and children of catching Covid-19 in schools, forcing millions of women to prioritise childcare over work.
Alongside the increased burdens in the home, more women than men are finding themselves unemployed due to the lockdown-created recession. Over the past week, redundancies have been announced at a number of major retailers. Boots, John Lewis and Marks & Spencer have announced job losses caused by the lockdown. The UK hospitality sector could face around 320,000 job cuts as businesses attempt to recover from the pandemic. Far more women than men are employed in the retail and hospitality sectors. Unsurprisingly, the pension pot available for women has now shrunken three times as much as men's over the same period.
Although there are more women working than ever before (around 15million), around 40 per cent of women only work part-time. The most obvious reason for this is that many women are juggling childcare responsibilities with work. For all the significant gains in women's equalities, it is pragmatically accepted that women with children deprioritise paid work in favour of childcare and the home. This is particularly true for working-class women in low-paid and low-skilled employment. This restricts women's capacity to gain skills and experience to obtain more secure work, promotion and higher pay. As the lockdown recession bites deeper, it will be working-class women who will be collecting P45s from high-street retailers. It seems the old argument of women acting as a 'reserve army of labour' – employed when the economy expands, made redundant when it contracts – is no longer confined to dusty sociology textbooks.
What the lockdown also highlights is the increasing reality gap between middle-class feminist concerns and the issues impacting on working-class women. In recent years, politicians trying it on with female journalists has been viewed as a traffic-stopping story compared to, say, working-class girls being raped in Rochdale and Bradford. And today, there is more outrage over how women are represented in washing-powder adverts than the domestic drudgery imposed on women by the lockdown. High-profile BBC journalists gain headlines over pay disputes with male TV presenters, while the collapse in sectors predominantly employing women barely registers (bar the odd spot on Woman's Hour).
Feminism has long become a form of politics that articulates middle-class preoccupations or academic concerns over media representation and social etiquette. Woke radicalism has little to say on the real restrictions impacting on working-class women. It also shows how woke feminism can coexist with practices that actively place restrictions on women's autonomy. And for all the millennial campaigns against sexism, radicals and trade unions have demanded policies which have forced women to prioritise their domestic rather than their working lives.
All of this is indicative of how radicals have gone from demanding social solidarities and joint action to celebrating social distancing and isolation. Radicals once wanted women to enjoy the same freedoms and access to public life as men. Now we are all expected to embrace an atomised existence of home and hearth.
Neil Davenport is a writer based in London.
Picture by: Getty.
To enquire about republishing spiked's content, a right to reply or to request a correction, please contact the managing editor, Viv Regan.