'China is far weaker than people think'
Lee Jones on what's really behind the great uncoupling from China.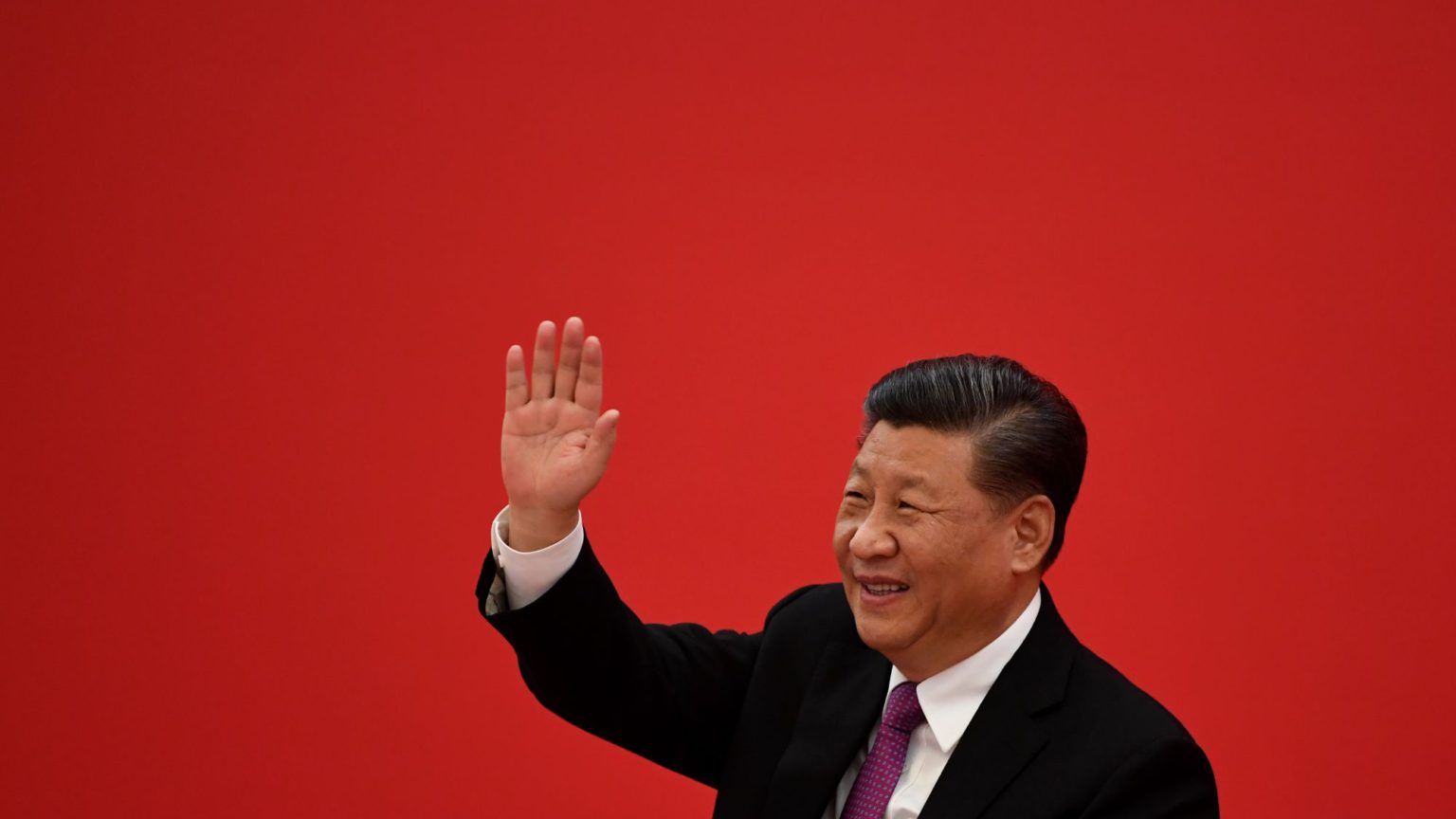 This week the government announced that telecoms companies would be banned from buying new Huawei 5G kit and that all of Huawei's equipment would be stripped from mobile networks by 2027. Back in 2015, the Conservative government hailed a 'Golden Age' of Sino-British relations, but the Huawei ban signals a significant chilling of relations. Questions are also being asked about China's involvement in British nuclear-power projects. The US under President Trump has been waging a trade war against China. Following the emergence of the novel coronavirus in China, the war of words between the two superpowers has intensified even further. Lee Jones is a reader in international politics in the School of Politics and International Relations at Queen Mary University of London. spiked caught up with him to find out more.
spiked: Some of the things China is accused of, such as human-rights abuses and intellectual-property theft, have been known about for some time. Why is it now that they are more in the spotlight?
Lee Jones: There are a number of different factors, but a huge part of it is the stance that President Trump has taken since his election, in launching the trade war with China. That has galvanised a lot of people and led them to bring up grievances that have been around for a long time. The idea that China is an authoritarian regime that oppresses its people is not a new one, but those arguments used to be silenced in the interest of doing business with China.
The question is, what has changed? Two things have. One is that the Chinese government has become more authoritarian in recent years. The rise of Xi Jinping means there is much more centralisation, dissent is much more rigidly policed, ideological control is a lot stiffer and there is a growing sense of paranoia about the CCP's regime security. That is real, and is definitely happening. As a result we see a much tougher line in Hong Kong, and in Xinjiang.
The other change relates to what is happening on the side of the West. The interests of big capital are starting to be challenged in a serious way by China. Intellectual-property rights are something really fundamental to the profits of the most powerful companies in the United States.
Look at Apple, for example. We all know that iPhones are built in China, but does that mean China gets all the money from exporting iPhones? Absolutely not. It gets between one and two per cent of the final retail price of an iPhone. The rest goes to a host of intermediaries, some of which build the components that get assembled in China. But the lion's share – about 57 per cent – goes to Apple. Apple does not manufacture anything. That is all done by Foxconn. But Apple can control the intellectual property. That is where its colossal wealth comes from.
China is stealing more and more IP and trying to manufacture its own indigenous capacity – the so-called Made in China 2025 agenda – to climb up the value-added chain. That is a really serious threat to the long-term profitability of these giant tech companies, which are essentially in a rent-seeking position. They have invented something and want to keep extracting profit from it indefinitely. The way they do that is by monopolising IP rights, and China is just not playing by the rules of that game.
A crunch point has come in the compatibility between the American growth model and the Chinese growth model. Those two things have come into conflict after being relatively compatible for a long time, in terms of the interests of capital on both sides (it has not always been in the interests of workers on both sides, to say the least). These are the big, grinding tectonic plates that are now bashing against each other and causing these volcanic eruptions.
spiked: Western politicians rarely say any of that out loud. Instead, they say we have to take a tough line over human rights or security. What do you make of this increasingly belligerent rhetoric towards China?
Jones: It is potentially dangerous. It is clear that some politicians want to launch a new Cold War with China. In this country, the cheerleader-in-chief for a new Cold War is Tom Tugendhat, the Tory MP who chairs the Foreign Affairs Select Committee. He has really spearheaded this approach and has done various inquiries. If you read the reports, for example about Chinese influence in Britain, it is pretty thin gruel. There is not a lot of solid evidence. That is not to say we should not investigate it or be wary of it. But so far, I am yet to be convinced that China's tentacles are, say, reaching into our universities and fundamentally corrupting them. I think they are corrupted by all kinds of things that are mostly domestic to the UK.
There are certain people who are trying to make their careers out of this, trying to develop an image and a stance for themselves. There are others who are ideological true believers, who really do not like what China is doing, and that is entirely fair enough. The CCP regime is pretty horrible, and people can object to it for all kinds of reasons.
But China is a major power. It is a member of the UN Security Council. It is a nuclear power. It is a dominant military power in East Asia. The question is, is it better to have constructive and cooperative relations with a country like that, or is it best to be belligerent? My line has always been that we should approach China without illusions. China is not a friend of human rights. China is not a friend of the working people. China is not anything to be admired and it is not progressive – we should be clear about that.
But I also do not think it is a monolithic entity that is bent on world domination. It is actually a lot weaker than people think, and a lot more fragmented and internally disorganised. There is a risk of responding to it as if it is much more powerful, threatening and belligerent than it really is, which then draws us into escalating conflict between major powers, which is not good for the international system.
spiked: China has faced a lot of criticism for its handling of the Covid-19 outbreak, and has been accused of a cover-up. What do you think about its response to the virus?
Jones: It is important to disaggregate China. When looking at it from the outside, it seems to be this very tightly controlled and unified authoritarian regime. If some Chinese official does something, we conclude it is because the Chinese leadership wants them to do it. But that is often not the case. At the beginning of the pandemic, before it was clear what was really going on, there were different agencies operating at cross purposes. Medics were trying to blow the whistle and say something needed to be done about the virus, while the Public Security Bureau, which is mostly concerned with internal stability and regime security, was trying to hush it up. Some doctors were arrested. That represents the way that different agencies operate in ways that can clash with one another
But as soon as the Chinese leadership really understood what was going on, there was a decision taken by the Politburo, and then the full force of the central state bore down. You can see online how the Central Commission for Discipline Inspection descended on these areas and really lambasted local officials for covering up, lying, exaggerating positive news, and for bureaucratisation. It is clear that there were problems at the beginning, but then there was a central crackdown. Then things moved in a more powerfully containing direction.
There were also some weaknesses in cooperation with the World Health Organisation, which again shows the internal disorganisation. There were some laboratories that basically sequenced the genome ahead of the central-government laboratory. The central-government laboratory refused to allow these other labs to release the details because they wanted to take the credit and get additional research funding and so on. There was this competition between different parts of the state that delayed information being released.
But in the grand scheme of things, we are talking about a delay of days or weeks. It is very, very different to the SARS outbreak in 2003, when the Chinese government took a decision to try to conceal it for months. This time there was some local fragmentation and bad behaviour, but then the central government got wind of it and quickly cracked down on it. By and large, that is a very different response to 2003, which reflects changes in the party state since then.
The other thing is that people like to blame China, because it distracts attention from their own shortcomings and weaknesses, and that is obviously most apparent in the United States. But I think it could become apparent in the UK too, if we were to say it is all China's fault and that they released a virus on the world. Why would you hold the despotic government of a developing country responsible for the health and wellbeing of your own domestic population? That is ridiculous. If Western healthcare systems were better prepared and more accountable in the first place, then this virus would not have wreaked the havoc that it has. There is some scapegoating going on here. It is not like China is totally blameless. But there is an attempt to externalise responsibility taking place.
Lee Jones was talking to Fraser Myers for the spiked podcast. Listen to the full episode below:.
Picture by: Getty.
To enquire about republishing spiked's content, a right to reply or to request a correction, please contact the managing editor, Viv Regan.