The People vs Shamima Begum
If she's coming back, let's try her for treason.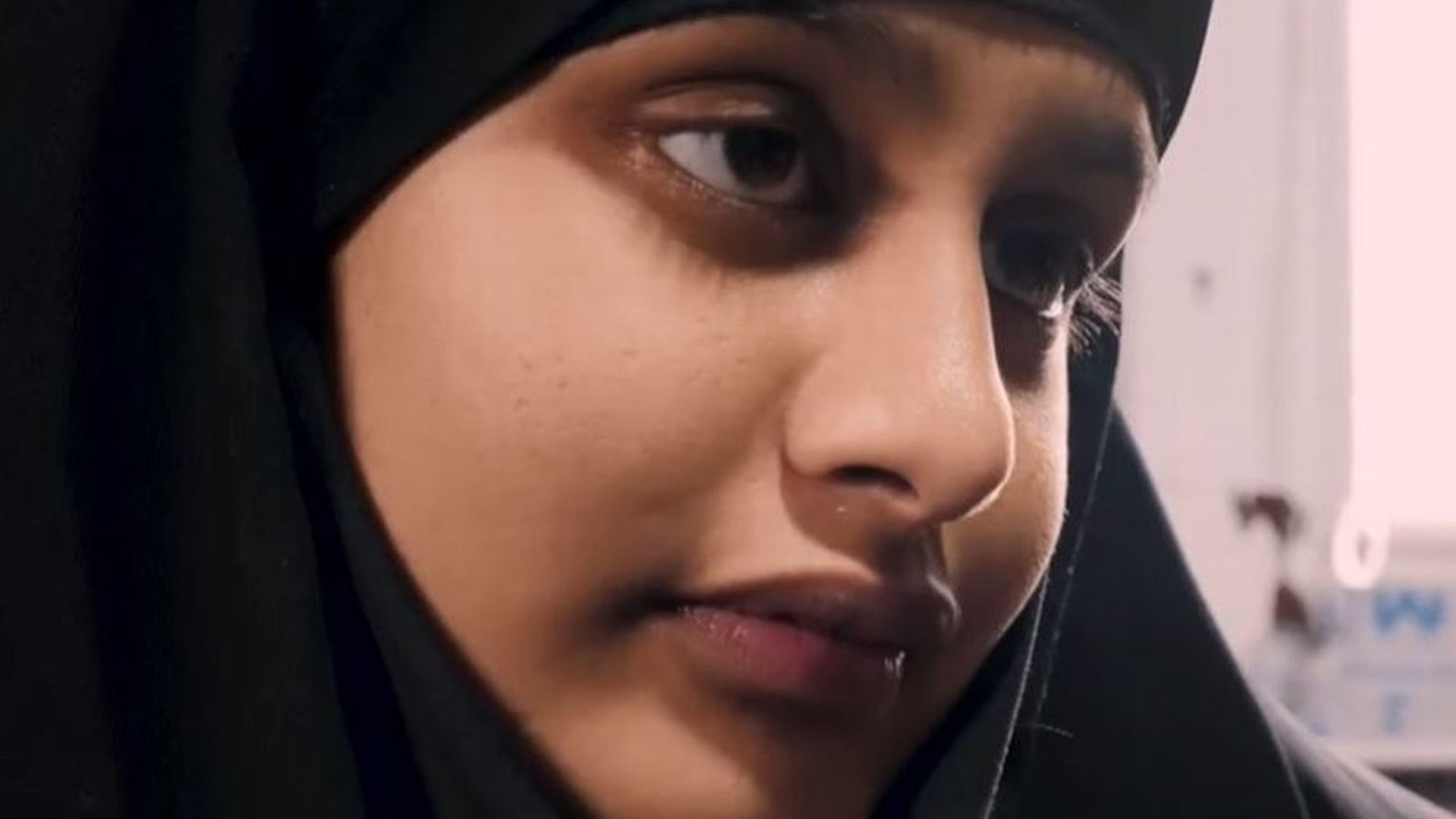 So Shamima Begum's coming back. Or rather the Court of Appeal has ruled that she has the right to come back.
In an explosive decision that has outraged the government and thrilled the weird Shamima sympathisers in the chattering classes in equal measure, the court ruled that Britain's most notorious 'ISIS bride' has the right to return to the UK to mount a legal fight against the government's rescinding of her British citizenship. 'Fairness and justice must, on the facts of this case, outweigh the national-security concerns', said Lord Justice Flaux. And so the woman who ran away to join a murderous, enslaving neo-fascistic death cult that committed acts of barbarism in the UK itself will at some point come back to seek fairness from the UK government.
Understandably, the Court of Appeal's decision has irritated many people. And no, not because they are Islamophobic, as much of the opinion-forming set would have us believe, but because they take seriously the offence Begum appears to have committed when she left London with two friends in 2015 to join the sworn enemies of the United Kingdom: the supremacist, racist, misogynistic cowboy caliphate of the Islamic State. That crime was treason. Begum is a traitor to this country. And if she is coming back that is what she must be put on trial for – one of the worst crimes a person can commit against their nation and their fellow citizens.
Of course there will be long public and legal debates about the rights and wrongs of the Court of Appeal overriding a decision taken by a democratically elected government – it was then home secretary Sajid Javid who decided in February 2019, after Begum was found in a Kurd-run refugee camp in Northern Syria, that her British citizenship should be voided. And there will of course be much discussion about whether it is ever right to cancel a person's citizenship. Some of us are of the opinion that Begum cancelled her own citizenship, tore it into shreds in fact, when she joined the enemies of the UK that beheaded British citizens in Syria, slaughtered British children in Manchester, and killed our friends in France, Spain, Germany and elsewhere. But that discussion will go on.
For now, though, we should say that if Begum comes back then she needs to be treated as a traitor. All the talk right now is of Begum getting justice. 'Ms Begum has never had a fair opportunity', said her lawyer today. Perhaps now she will get 'justice', said her father. But Begum's action against the government is, or rather should be, only a small part of the next stage in this story. Far more important is the trial of Shamima Begum for the moral, political and physical support she seems to have given to an implacable foe of the UK and to its deranged project of installing a backward, mass-murdering caliphate in part of Syria.
Among the commentariat, and in certain sections of the political establishment, there has been an unsettling, morally warped pity for Begum ever since a journalist found her in a camp. She has been talked about as a victim of 'grooming', allegedly having been brainwashed at the age of 15 by the online maestros of Islamic radicalism. Begum was a 'grooming victim', said a headline in the Mirror.
What was most staggering about the grooming script is that much of it was promoted by people who for a long time raised barely a peep of concern about the real grooming of mostly white working-class girls by mostly Pakistani gangs in the north of England. Although Diane Abbott, in February 2019, then shadow home secretary, revealed just how far the moral rot on the left had gone when she compared Begum 'the grooming victim' to the grooming victims in Rotherham. That Begum ran away to join a fanatical Islamic cult that was beheading Christians and crucifying homosexuals while the girls in Rotherham did nothing wrong whatsoever didn't seem to matter to Abbott or any of the others determined to depict Begum as a victim.
Elsewhere, commentators insisted that Begum should receive a fair trial – fine, but these were often the same commentators who laughed in the face of concepts like the presumption of innocence and due process when it came to male celebrities accused of sexual assault during the #MeToo moral panic.
Times columnist Caitlin Moran depicted Begum as a fairly normal teenage girl who had 'massively screw[ed] up'. Someone should tell Ms Moran that teens normally screw up by dabbling with drugs or getting into a fight, not by travelling 3,000 miles to join a death cult that drives through the desert in trucks with the heads of infidels attached to the back. Corbynista commentator Ash Sarkar even said she felt like crying out of sympathy for Shamima – whether she felt similarly moved by the plight of the Yazidi women massacred or enslaved by Shamima's movement is not known.
The bizarre sympathy for Shamima in the British middle classes confirmed just what a warping impact the politics of identity has had on some people's moral compass. Would these people have written teary-eyed columns if a young white British male had run off to join a neo-fascistic movement that slaughtered thousands and thousands of people from 'bad' races and groups? Of course not. But because Begum is a Muslim, and thus oppressed, she must be defended and felt sorry for and wept over. Identitarianism has blinded people to deeper moral and philosophical questions and left them capable only of parroting the correct line on oppressed groups, hierarchies of victimhood, woke posturing, and so on.
The sympathy for Shamima also downplayed the gravity of her offence. Hers was no normal crime. She appears to have committed treason and we should not be afraid to say so. This isn't like robbery or assault or even murder – it is of an order greater than all of those. Most crimes are against the individual; hers was against the nation. If Begum is coming back, then let's prepare the case against her.
It is reported that she was part of the Islamic State's morality police, and that she assisted suicide bombers. Let's investigate. Let's interview Yazidi women, Kurdish fighters, Raqqa residents and others, and make a case of the British people vs Shamima Begum. Let's make it clear that we take treason very seriously indeed, and we will not tolerate the grotesque repression and murder of peoples overseas of the kind that was carried out to horrific effect by the movement Begum ran away to join.
Brendan O'Neill is editor of spiked and host of the spiked podcast, The Brendan O'Neill Show. Subscribe to the podcast here. And find Brendan on Instagram: @burntoakboy
To enquire about republishing spiked's content, a right to reply or to request a correction, please contact the managing editor, Viv Regan.