Now they've even cancelled John Wayne
An exhibit dedicated to the late actor will be removed over racist comments he made in 1971.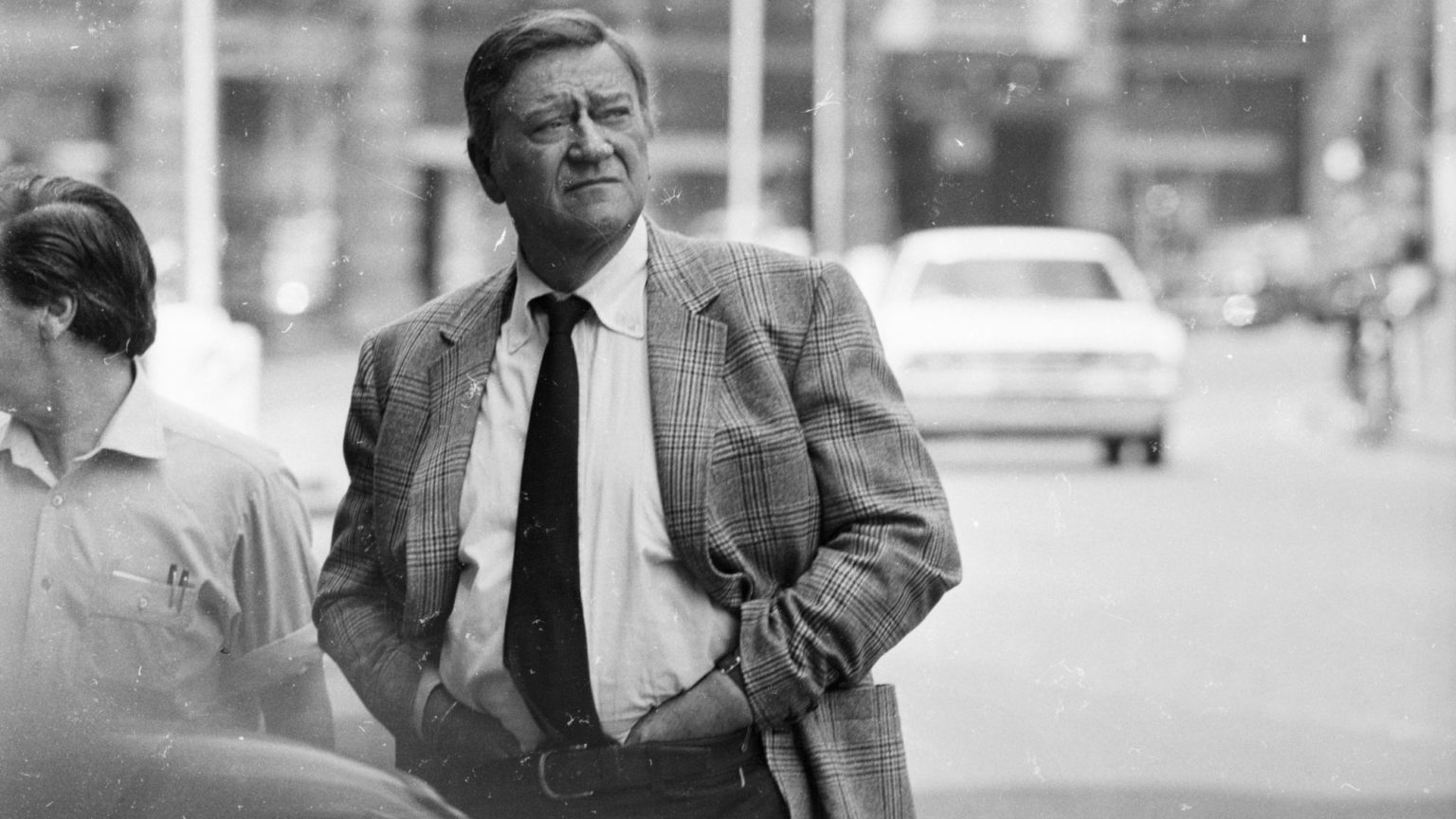 Cancel culture has claimed another celebrity – this time, one who is already long dead. The University of Southern California's School of Cinematic Arts is to remove its John Wayne exhibit due to racist comments the late actor made back in the 1970s.
USC's School of Cinematic Arts will remove its John Wayne exhibit after months of students and alumni protesting keeping such a tribute to the actor endorsed white supremacy. https://t.co/DaJlMy2gCG

— The Hollywood Reporter (@THR) July 11, 2020
Wayne is an alumnus of USC, but because of the comments he made in an interview with Playboy magazine in 1971, some felt that honouring him was tantamount to 'endorsing white supremacy'.
Evan Hughes, the university's assistant dean of diversity and inclusion – some title – said the 'global, civil uprising by the Black Lives Matter movement' meant it was necessary to 'consider the role our school can play as a change-maker in promoting anti-racist cultural values and experiences.'
Wayne told Playboy that he 'believe[d] in white supremacy until the blacks are educated to a point of responsibility'. A reprehensible position to hold, certainly. But, for all the university's desire to be a 'change-maker', it is hard to see what removing Wayne's exhibit will actually change in the present.
If we judged all the great film stars by the standards of our time, few people would survive the purge. Laurence Olivier, for example, is widely regarded as one of the greatest actors of all time. But should he be un-personed for his use of blackface, for instance?
Wayne was one of the most iconic actors of the 20th century. It is hard to imagine how a school of cinematic arts could not give some kind of nod towards the hero of so many Westerns. His racist remarks surely do not diminish his cinematic legacy.
To enquire about republishing spiked's content, a right to reply or to request a correction, please contact the managing editor, Viv Regan.