Black Lives Matter is reviving racist thinking
In Australia, as in so many countries, BLM has become a divisive force.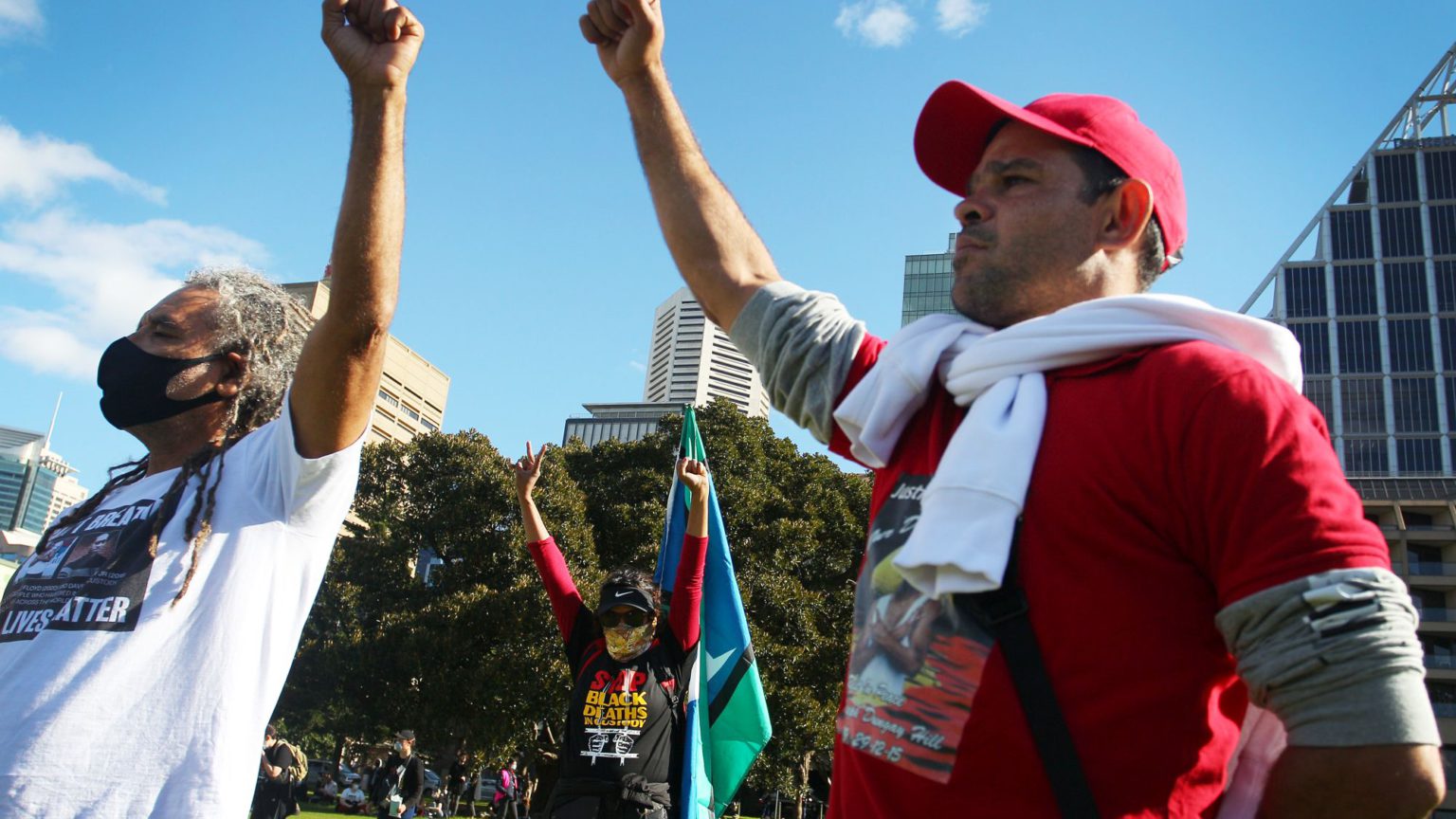 Australia's notorious 'White Australia' policy was abolished in 1967 at a time when judging human beings by their skin colour was out of step with prevailing attitudes.
More than half a century later, the concept of White Australia is back in fashion thanks to the Black Lives Matter (BLM) movement. Skin colour is once again assumed to be a measure of character, but this time whiteness has become a vice not a virtue.
The contrived message of BLM sits awkwardly in Australia, where slavery has never been legal and imperialism was practiced in its most enlightened form.
The principle that indigenous and non-indigenous Australians are equal in the eyes of the law has applied since a penal colony was first established. In a novel twist in the colonial project, most of the settlers were prisoners while the indigenous inhabitants roamed free.
Equal rights were formalised by referendum in 1967 with more than 90 per cent votes in favour of amending the constitution. Today those historical facts are being erased by the brutal nihilism of BLM ideology. The same movement that says we have downplayed the ugliness of its colonial past wants to expunge everything noble in Australia's history. In the process they are slandering historical figures who, however imperfectly, upheld liberal ideals.
Children are now taught that James Cook was an invader, not the explorer, navigator and cartographer we had previously assumed him to be. The term is used on the ABC without any reference to the facts.
Until recently, Governor Lachlan Macquarie was regarded as a liberal reformer who emancipated convicts, established the first school for Aboriginal children and returned land to Aboriginal control. Now he stands accused of genocide.
The search for stains in the hitherto unblemished character of those who laid the foundations of freedom and democracy has become ruthless.
Statues of Edmund Barton have been targeted in Port Macquarie and Canberra. Could that be the Barton who became Australia's first prime minister in a democratically elected parliament? The one who became a founding member of the High Court, which dispenses justice without fear or favour?
Perhaps he is in trouble for umpiring the 1879 match between New South Wales and England at the Sydney Cricket Ground that ended in a riot. In the end it doesn't matter; intergenerational virtue-signalling seldom depends on evidence.
It is driven by the arrogance of asserting no generation has been as enlightened and compassionate as ours and no one who came before us possessed the moral clarity that we do.
History must be framed as a story of humanity stripped of humans, the slow progression of society from barbarism to utopia. Historical figures are allowed no flaws or allowed the luxury of extenuating circumstances. Instead they are displayed as a rogues' gallery of bad white men in which colonialism is characterised by its most illiberal, brutal form. All are portrayed as irredeemably evil with little distinction and without reference to facts or context.
Underpinning the new race narrative is the belief that destiny is determined by biology. To be born white gives access to a lifetime of privilege. To be born black is to become a member of an oppressed underclass, constantly beaten down by prejudice in an alien land.
Conceptually, it is a return to the theory that differences between people were determined by biology, not their culture. BLM's fight on 'anti-blackness' portrays all black people as victims, regardless of how successful they might be in life.
It frames itself as part of 'the global black family', pushing the significance of skin colour to a whole new level.
BLM's solution is not personal empowerment, urging black people to discover success through hard work and persistence. Victory will come through a collective, global struggle against violence by the state and the actors it sanctions.
This radical black ideology was present in the late 1960s and 1970s with the emergence of the Black Power Movement. In its latest incarnation it has crossed to the mainstream not just in the US, but also across much of the world.
Perhaps those who have 'taken the knee' in sporting contests are unaware of BLM's revolutionary manifesto, which pitches the moment not just against racism, but also against 'the Western-prescribed nuclear family structure' which it pledges to disrupt.
Instead, it promotes 'extended families and "villages" that collectively care for one another, especially our children'.
Groups allied to BLM, like the Black Alliance for Peace, go further, declaring themselves part of 'a global liberation movement' intent on overturning 'the interlinked systems of white supremacy, imperialism, capitalism and patriarchy'.
If BLM really was an anti-racism moment, the sanctioning of the 'taking the knee' gesture by executives of our major sporting codes might be understandable.
Yet 'anti-blackness' in the form that BLM frames the term is a divisive term that privileges some forms of racial prejudice over others, such as anti-Semitism.
It is irrevocably tied to a radical, quasi-Marxist agenda that calls for the overthrow of institutions that continue to serve us well. It demands social and economic revolution rather than changes in personal behaviour and reform.
As BLM co-founder Opal Tometi told the New Yorker last month, the issue of police brutality was merely a 'spark point' for a wider campaign against inequality that demands a revolutionary solution.
In Australia, the movement has latched hold of Indigenous politics as its raison d'être. The concept of a universal fraternity of blackness that bundles the descendants of Australia's first inhabitants with the descendants of African slaves is problematic.
The notion that disadvantage is a result of skin colour, rather than low education, remoteness, poor health or welfare dependency, is absurd.
Aboriginal leaders like Noel Pearson argue strongly that notions of entrenched victimhood hinder, rather than help, Indigenous people. It fosters a culture of low expectations, and robs people of a sense that they can change their lives for better or worse.
A serious discussion about the value of black lives in Australia would begin with the injustice of Aboriginal and Torres Strait Islander life expectancy. The average age of death for Indigenous men living in remote communities is 66 years, compared to 81 years in the general community.
The factors that lie behind those 15 lost years of life are complex. They extend to health, education, remoteness, the shortage of skills and much more.
Improving the lives of Indigenous people is a slow and patient process for which there is no magic fix.
It will not be helped by telling people that their skin colour condemns them to a second-class existence and that nothing can change that except a social revolution.
Nick Cater is executive director of the Menzies Research Centre and a columnist for the Australian.
Picture: Getty.
To enquire about republishing spiked's content, a right to reply or to request a correction, please contact the managing editor, Viv Regan.