The vital importance of being in the pub
We should celebrate the reopening of the hospitality sector. It is the very engine of our sociability.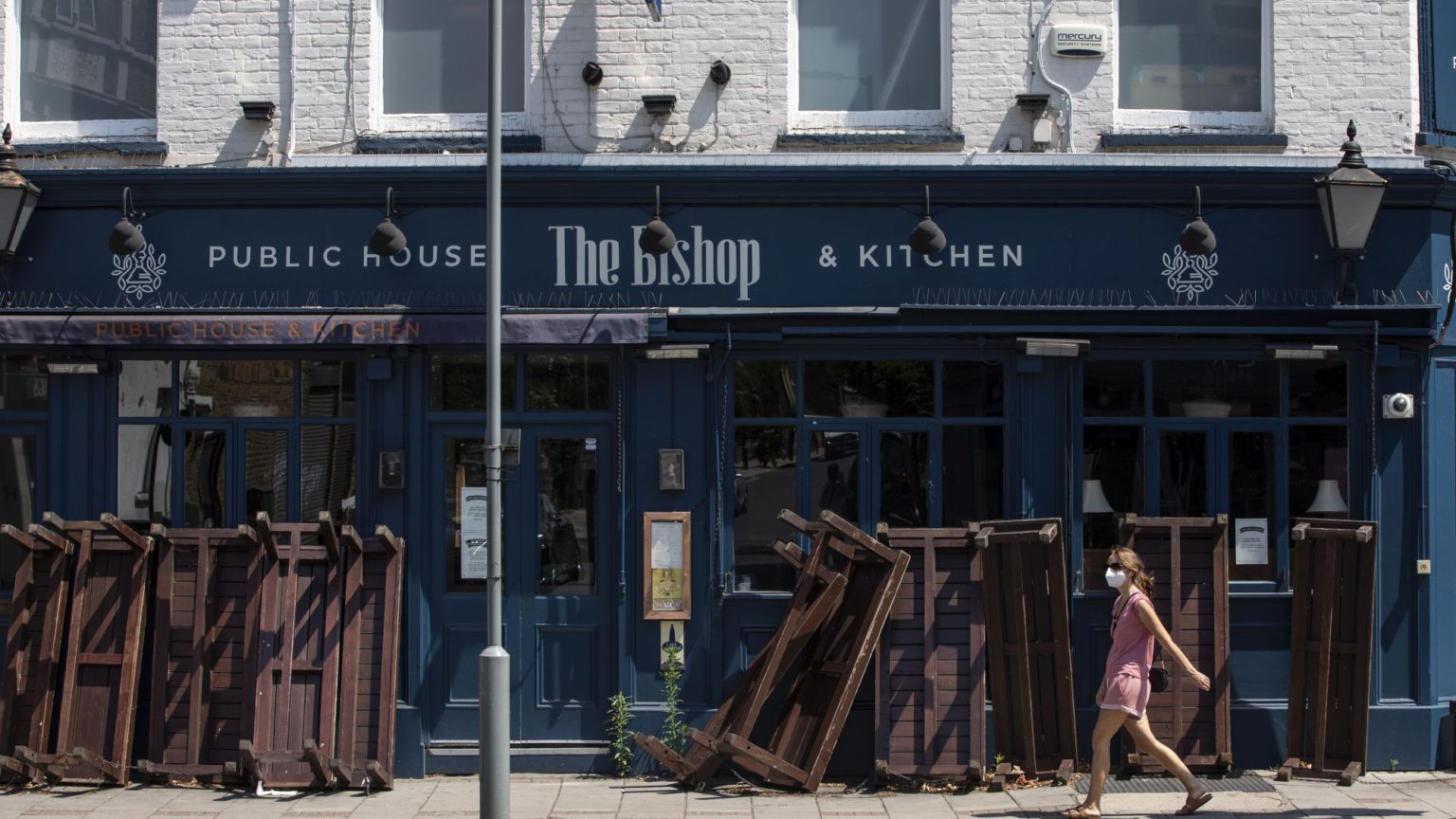 On 4 July, pubs, restaurants and other parts of the hospitality sector in England can reopen, albeit under the new one-metre-plus social-distancing rules.
This is good news. The hospitality industry is the hardest hit sector of the global economy. In the UK alone, there are an estimated 3.5million jobs at stake.
But the lockdown hasn't just imperilled an important part of the economy. It has done untold harm to our sociability, too. After all, pubs, cafes, restaurants and bars are about social interaction: eating and drinking together; meeting and talking; falling in and out of love. In short, they allow for conviviality – that is, for people to come together in friendship, love and sometimes disagreement.
And it is this very quality of conviviality that we have sacrificed over the past few months. That is why conviviality is what we need to cultivate and celebrate as society emerges from lockdown. Indeed, we need nothing short of a convivial revolution.
'Convivial' comes from convivium, a Latin word meaning 'banquet'. This coming together over food and drink has long been deemed essential for human flourishing, as 19th-century gastrophilosopher Jean Anthelme Brillat‑Savarin observed in Physiologie du goût.
Charles Dickens captures the importance of conviviality in his 1850 novel David Copperfield:
'We had a beautiful little dinner. Quite an elegant dish of fish; the kidney-end of a loin of veal, roasted; fried sausage-meat; a partridge, and a pudding. There was wine, and there was strong ale…. Mr. Micawber was uncommonly convivial. I never saw him such good company. He made his face shine with the punch, so that it looked as if it had been varnished all over. He got cheerfully sentimental about the town, and proposed success to it.'
Shakespeare's character Falstaff is the personification of conviviality. In the following exchange, he and Henry V banter in a spirit familiar to generations of merry drinkers:
Henry V: 'I'll be no longer guilty of this sin; this sanguine coward, this bed-presser, this horseback-breaker, this huge hill of flesh,—'
Falstaff: 'Sblood, you starveling, you elf-skin, you dried neat's tongue, you bull's pizzle, you stock-fish! for breath to utter what is like thee! You tailor's-yard, you sheath, you bowcase; you vile standing-tuck,—
Henry V: Well, breathe awhile, and then to it again…'
Where else could such an exchange take place but in an inn or a pub?
Conviviality does not just involve happy banter and enjoyable company, life-affirming as all that is. People also check each other out, form opinions and friendships, make alliances and deals. Take Joe Lampton – the young working-class character in John Braine's 1957 classic Room at the Top. It is through the pub that he sets out to make his way in bourgeois society, challenging class etiquette and enjoying Romantic encounters.
Conviviality is life. It's the engine of sociability, with alcohol often a catalyst. And the lockdown has destroyed it.
Of course conviviality does not need to involve alcohol or food. All manner of everyday encounters express the impulse to be friendly, to make connections and to get to know people. It could be a conversation around the office water-cooler, the banter in a sunday-league changing room, the chat in the hairdressers… But, again, all of these sources of conviviality have been lost to the lockdown.
Writers and academics have long understood the connection between conviviality and the growth of social and political life. Political thinkers Hannah Arendt and Jurgen Habermas recognised the role the 18th-century coffee house and salon played in the establishment of a modern public sphere – a space in which people met to discuss public affairs and new ideas. For Arendt this space was a precondition for what she called 'a world in common', which itself is the very basis for a healthy polity. Tellingly, she represented a healthy polity as a shared table with people sitting around it.
And no wonder. Conviviality allows people to overcome differences, ethnic, cultural or otherwise. In There Ain't No Black in the Union Jack, Paul Gilroy locates conviviality in the city itself, a space that permits and encourages everyday cultural overlapping, allowing ethnic differences to become ordinary and unremarkable. These differences then lose their friction and antagonism. In other words, lived multicultural conviviality can provide a check against prejudice.
Conviviality, then, is central to the development and flourishing of our life together. The sociologist Georg Simmel saw conviviality as democratic, playful, the moment when an individual's pleasure is contingent on the joy of others, be it one's friends, loved ones or children. It is to exult in the sheer pleasure of the company of others.
The essential, vital quality of conviviality is precisely what we have lost in lockdown. And it is this that we must regain. It is not a dispensable luxury. It is essential to life itself.
But government guidelines for the reopening of the hospitality sector threaten conviviality. Much of the pleasure in eating or drinking out lies in being able to enjoy the company of others away from the rhythms of working life. That's why these sociable activities often take place in an informal space apart from work and home.
But government rules infringe on that informal, relaxed setting. They prohibit loud music, televised sport and live performance. And most importantly, in the one-to-two metres of social distancing that is still insisted upon, the rules minimise any contact between you, your friends, and others. Staying at home is likely to remain the default for many.
Recapturing conviviality post-lockdown will therefore be a hard task for the industry, beset as it is by rules and restrictions. And it could prove even more difficult if people, out of fear, in any way internalise social distancing and restrain their impulse towards sociability.
A society needs to be confident enough to socialise freely, and to interact without fear. It is essential for human flourishing. As we emerge from the lockdown, we will need to cultivate and celebrate convivial life more than ever. If there is to be a 'new normal', it should be bold, confident and trusting. And, above all, it should embrace the human and economic possibilities inherent in sociability. These are issues not just for the hospitality industry, but for all of us. We need a convivial revolution. To the barricades of today, comrades – to the pub!
To enquire about republishing spiked's content, a right to reply or to request a correction, please contact the managing editor, Viv Regan.