Why Parler is worth a punt
True liberals should embrace any challenge to Twitter's stifling monopoly.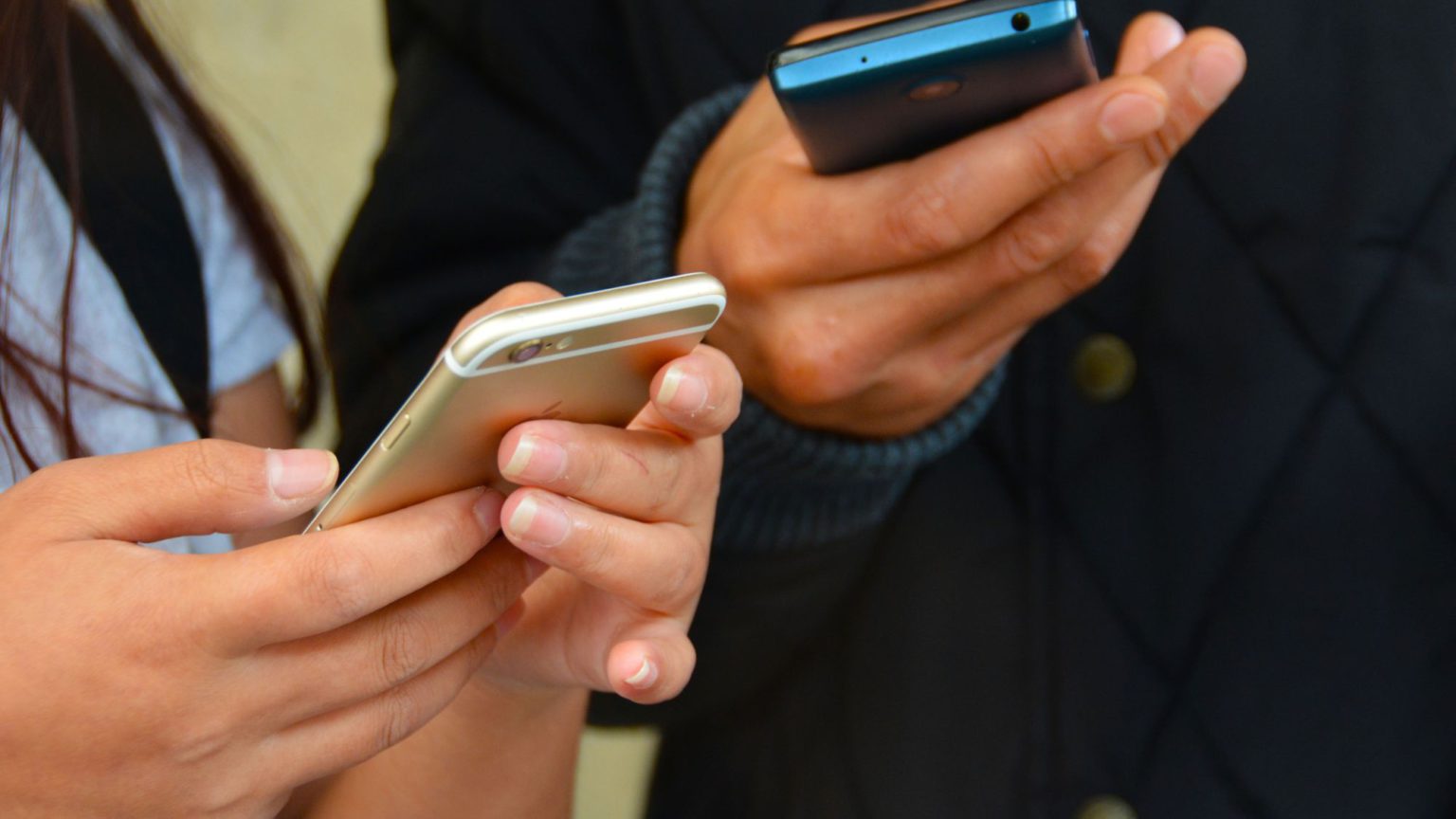 Following the recent eruption of the culture war, identitarians on both extremes of the political spectrum have doubled down on their bad faith practices and ad hominem attacks. The tribal lines have been drawn, and there is little possibility of meeting halfway. Social-media platforms such as Twitter have been openly advocating social-justice causes and urging their users to subscribe to faith-based positions such as 'trans women are women' or the nebulous theory of 'structural inequalities'. Accounts are being banned not only for hateful conduct, but for unfashionable opinions.
In these circumstances, it is unsurprising that Parler, a new rival to Twitter, has suddenly taken off. Last week, the app acquired over a million new users, and even prominent Republicans (such as Trump's campaign manager Brad Parscale) have signed up. Given the president's recent salvos against Silicon Valley tech giants – most notably last month's executive order which proposes to remove legal protections from social-media companies in order to encourage political neutrality – it isn't beyond the realm of possibility that Trump himself might soon make the switch.
We have been here before. When Gab was launched in 2016 in response to Twitter's censorial practices, it was inevitable that unpleasant people would gravitate towards the site in order to express hateful views that would see them banned elsewhere. The founders of Gab understood that freedom of speech is indivisible, and part of the price we pay for our freedom is that those we detest are also able to express themselves as they see fit. Had more moderate voices joined the exodus from Twitter to Gab, its reactionary contingent would have been diluted in the broader marketplace of ideas.
Unfortunately, identitarian commentators in the mainstream media mobilised quickly to dismiss Gab as a nest of fascists, thereby discouraging moderates from creating accounts. The false claim that Gab was designed for the alt-right became a self-fulfilling prophecy. This was no accident. It is in the interests of such commentators to maintain Twitter's monopoly as the de facto public square, particularly given the partisan manner in which its deliberately vague speech policies are implemented.
Last week, when it became clear that Parler's popularity was escalating, it was not difficult to predict that the usual suspects would be quick to damn Twitter's new competitor. The Guardian described Parler as 'increasingly synonymous with the alt-right', apparently on the grounds that the provocateur Katie Hopkins had set up an account following her permanent ban from Twitter. The New Statesman has already decided that the site is 'pro-Trump', presumably because it has no intention of censoring Trump supporters. According to the article, 'Parler exists as an echo chamber for hard-right views' and 'any lingering hope of balance has already been thwarted'. This may not be the case as yet, but by prematurely making such assertions, activist publications such as the New Statesman are seeking to make it so.
Although I am nervous about the possibility that Parler will simply create another echo chamber, there is much to be gained from attempting to break Twitter's monopoly. In any case, given the ferocity with which social-justice activists treat attempts at dialogue, is there any choice but to embrace the echo-chamber phenomenon? I do not know whether this is the right approach, but with the identitarian movement increasing its stranglehold on our society by the day, and the ongoing cultivation of a climate in which people are afraid to speak out for fear of being 'cancelled', it is certainly worth considering.
Ultimately, one cannot argue with those who are incapable of argumentation. This is why parents of young children do not waste time explaining their reasons, but simply enforce the necessary discipline. The combination of a general decline in educational standards and the rise of social media has led to an infantile culture in which even prominent commentators and politicians are unaware of the basic principles of critical thinking. Too often these days, debate between adults consists of mudslinging, mischaracterisation and bad faith.
It is no great revelation that those who have been seduced by the lure of identity politics tend to fare particularly badly in this regard. For the high priests of social justice, to be challenged is a form of heresy. Not only is the movement largely impervious to reason, but also many of its adherents see rationality itself as a threat to their utopian goals. For those whose arguments cannot withstand scrutiny, it makes perfect sense to redefine speech as violence, and to impute malevolent intentions to any detractors. When somebody claims to know the inner workings of another's mind, adult conversation is usually impossible. This is why we all need to be wary of those who use phrases such as 'grifter', 'dog whistle' and 'so what you're saying is…'.
For years, those of us who believe in liberal values and free speech have been reaching out to groups who have advanced an identity-orientated social-justice ideology. We have been keen to engage them in discussion and to have our concerns taken seriously. More often than not, such attempts have been in vain. Social-justice activists have routinely mischaracterised our arguments as veiled forms of fascism, racism, homophobia, transphobia or misogyny. While such prejudices do continue to blight our society, they certainly do not apply to liberals, and have been promiscuously applied to anyone who questions the new orthodoxies. Even a publication such as spiked – which has always been consistently opposed to racism and has repeatedly called for liberal immigration policies – has been labelled 'hard right', 'alt-right' and 'far right'. When even prominent news outlets are so partisan that they are happy to resort to such palpably false smears, we know that journalism is in a parlous state.
With this in mind, perhaps it's time reluctantly to accept the echo chambers that have been created by intolerant social-justice acolytes who refuse to open their ears. Efforts by leftist journalists to ensure that Parler becomes a haven for the far right might well turn out to be successful, but at some point moderates will have to find a way to speak out without fear of being censored by the ideologues of Silicon Valley. Like Twitter, Parler has a block feature, which is all one needs in order to bypass the venom of the far right and enable sensible discussions on the app. In spite of underhand attempts to smear users as fascists, if those who believe in true liberalism join in sufficient numbers Parler might just stand a chance.
Andrew Doyle is a stand-up comedian and spiked columnist.
To enquire about republishing spiked's content, a right to reply or to request a correction, please contact the managing editor, Viv Regan.