The Church of Black Lives Matter
The UK media's bowing before BLM reminds me of how the Irish media once treated the Catholic Church.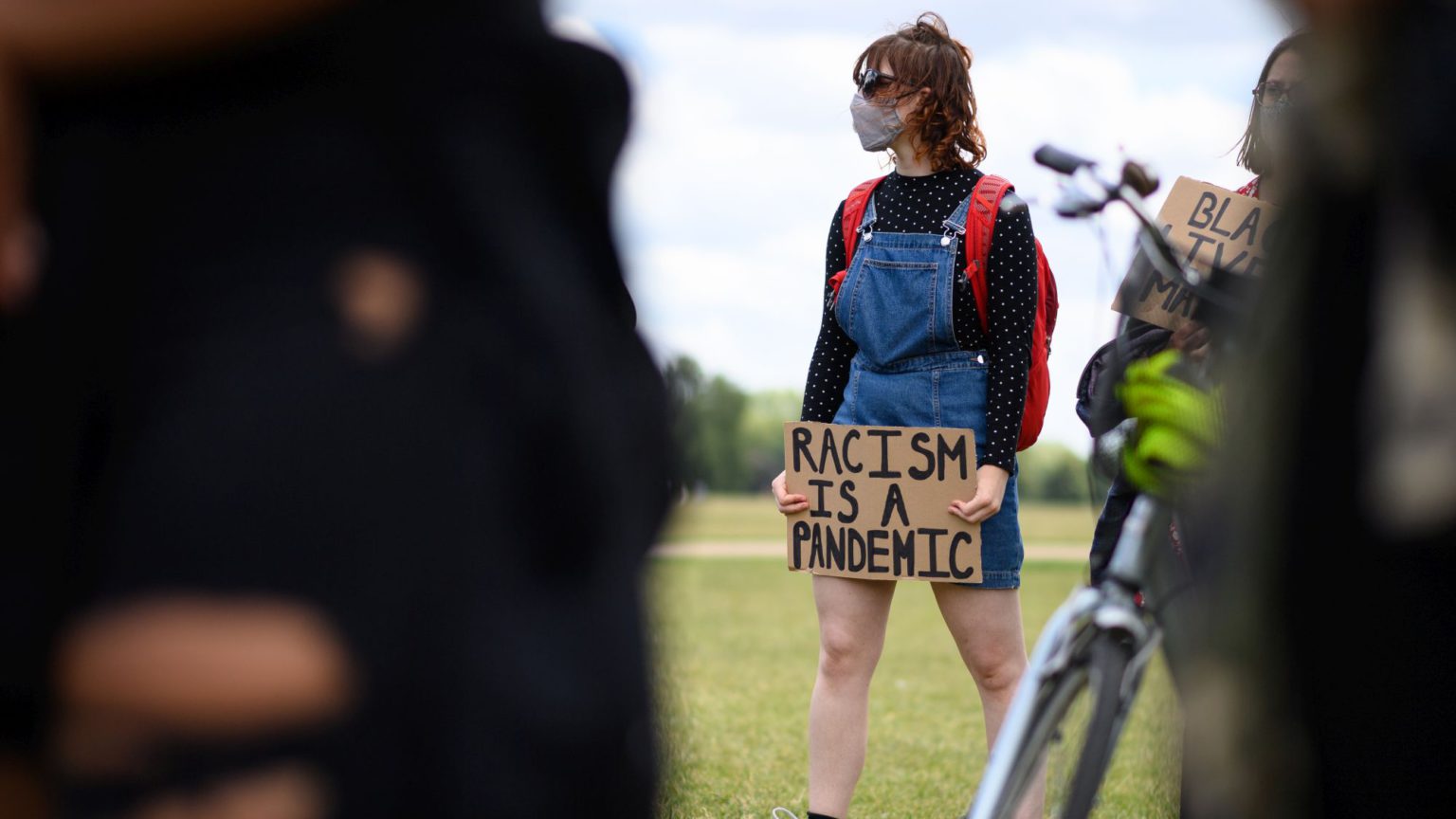 I still remember the day.
A senior reporter at the newspaper I was freelancing for had been despatched to interview a bishop.
When she returned to the newsroom, there was shock when it emerged that he had drunkenly threatened, on tape, to rape the journalist.
It was a bombshell of a revelation.
In my naivety, I assumed that this would be frontpage news and one would land a crushing blow against the power of the Catholic Church in Ireland.
This was the 1990s when Ireland was reeling under a series of exposés about the Church's own sins in this country and they were on the ropes.
So what better knockout blow could you have than a drunken bishop threatening to rape a member of the press?
As it transpired, the interview ran the next day – with no mention of his threats.
It may have seemed like the dawn of a new era in Ireland for many of us, but this incident reminded us that we were kidding ourselves – the bishop was allowed to remain in his office, unsullied by unpleasant allegations and still revered by his dwindling flock of supporters.
Eventually, the story finally emerged in 2005, but by that stage even the Church knew it was a spent force in this country. What would have been seismic when it happened caused barely a ripple when it finally appeared.
I've always considered that as one of the lower moments of contemporary Irish journalism, but it was far from an isolated incident. If anything, it acts as a reminder that hacks are people too and some of them just don't want to get on the wrong side of whoever is currently holding society by the scruff of the neck.
What has been witnessed in the British and Irish media over the past few weeks with their craven, spineless, kid-glove treatment of Black Lives Matter is eerily reminiscent of those dark days when many Irish journalists lived in fear of the proverbial 'belt of the crozier'.
That's because Black Lives Matter has become to the UK media what the Church used to be to the Irish media – a force not to be reckoned with, not to be questioned, not to be scrutinised, and never, ever to be criticised, regardless of your own feelings.
Call it cowardice. Call it professional insecurity. Or perhaps just the very human desire to avoid unnecessary hassle.
It has been hard to listen to the protesters' endless shrieks of 'silence is violence' without thinking that the only real silence is coming from a media that is too cowed to look behind the slogans and hold BLM up to the same kind of scrutiny that should be applied to any other political pressure group.
We're currently witnessing one of the great political con jobs in recent years and the blame lies squarely with a press that is failing to do its duty.
It's hardly controversial to point out that the footage of George Floyd's death was sickening. In fact, it remains one of the most distressing pieces of footage since execution videos started to emerge from the Middle East. Perhaps Theodore Dalrymple put it best when he wrote of Officer Derek Chauvin and how 'the look of a triumphant big-game hunter on his face is not easily forgotten'.
But if we were not supposed to forget that look on Chauvin's face – and we shouldn't – it appears we are being instructed to forget, or simply never learn, the real aims of Black Lives Matter.
While many of the young, white middle-class Irish protesters – and their British counterparts – who broke lockdown in such large numbers would sneer at the idea of the old Catholic Church, they are, in their own way, no different.
We now seem to live in the church of BLM, with George Floyd as their sainted prophet, and anyone who dares to criticise or question this new order is immediately denounced as a blasphemer and heretic.
Instead, from footballers to cops, we are expected to genuflect before them – or take the knee, as they prefer to call it. But that's a distinction without a difference. Bending the knee is always, always, about supplication.
The sheer stupidity of the posturing in Ireland reached new heights with many demonstrators holding placards daubed with 'Abolish The Police'.
What looked like a nice, Insta-friendly opportunity to assert their moral superiority over everyone else (the daddy issues are strong with these people) was quickly made to look vapid and moronic – a few days after the protest, an Irish detective with An Garda Síochána, Colm Horkan, was shot multiple times and killed with his own gun, in an attack that shook the country to its core.
The whole 'abolish the police' shtick quickly faded away.
George Floyd is nothing but a Trojan Horse used by an extremist organisation to get through the gates of rational society.
I'm sure many of their privileged, white supporters may endorse BLM's desire to 'dismantle capitalism' – if they even know that's one of their aims (although given the disastrous economic impact of the global lockdown, one could easily argue that Covid-19 had beaten them to that particular punch).
Similarly, how many of these modern-day Wolfie Smiths (ask your parents) share BLM's beliefs that 'climate change is racist'?
Or what about abolishing borders? Or somehow 'ending the patriarchy'? Or closing prisons?
Let's be honest: if most of these white protesters had encountered George Floyd outside their house they would have called the cops they want to abolish. If he had invaded their home – for which he had form – they would want him sent to one of those prisons they want to shut down.
Like its ideological bed mates — the goons of Antifa — it's no surprise that BLM also wants to 'disrupt the Western-prescribed nuclear-family structure'.
If you really want a full smorgasbord of all BLM's aims, it's impossible not to admire their opposition to – deep breath – 'homophobia, lesbophobia, biphobia, queerphobia, transphobia, sexism, misogyny, misgynoir, enbyphobia… eugenics… stereotypes… respectability politics…'.
The list goes on, interminably, like a demented students' union's fever dream.
I'm sure most of us are opposed to eugenics, although I'm still not sure where I stand on this opposition to 'respectability politics'. When I find out what that actually means, I'm sure I'll also be opposed to it.
By exploiting an act of police brutality, the cynics are selling lies to the gullible – to the tune of roughly £1million, as their most recent Go Fund Me page likes to boast.
But you have to admit, they've done it brilliantly.
Due to the cowardice of the media, commentators, footballers and presenters, coupled with a wilful lack of intellectual curiosity among their 'white allies', BLM has managed to portray itself as a sort of black Salvation Army, when it owes more to the nutters of the Occupy Wall Street movement.
Perhaps the greatest example of the new religiosity that has been conferred on the group came when one English soccer reporter condemned the recent fly-over in Burnley by saying the banner 'disrespected the Black Lives Matter movement'.
Not that it 'disrespected' black people, but that it dissed the movement itself.
Heresy! Burn the witch!
The road to hell is not paved with good intentions — it's paved with the mistakes of posturing idiots, and it looks like we have a long road ahead of us.
It's immensely frustrating to see that in this age of madness and hysteria, where extremism is granted a Church-like status, commonsense has now become a radical position.
After all, we know how the Church used to deal with radicals…
Ian O'Doherty is a columnist for the Irish Independent.
Picture by: Getty.
To enquire about republishing spiked's content, a right to reply or to request a correction, please contact the managing editor, Viv Regan.