Why Turkey's invasion of Libya is bad news
Erdogan is perpetuating a civil war that has ravaged Libya for far too long.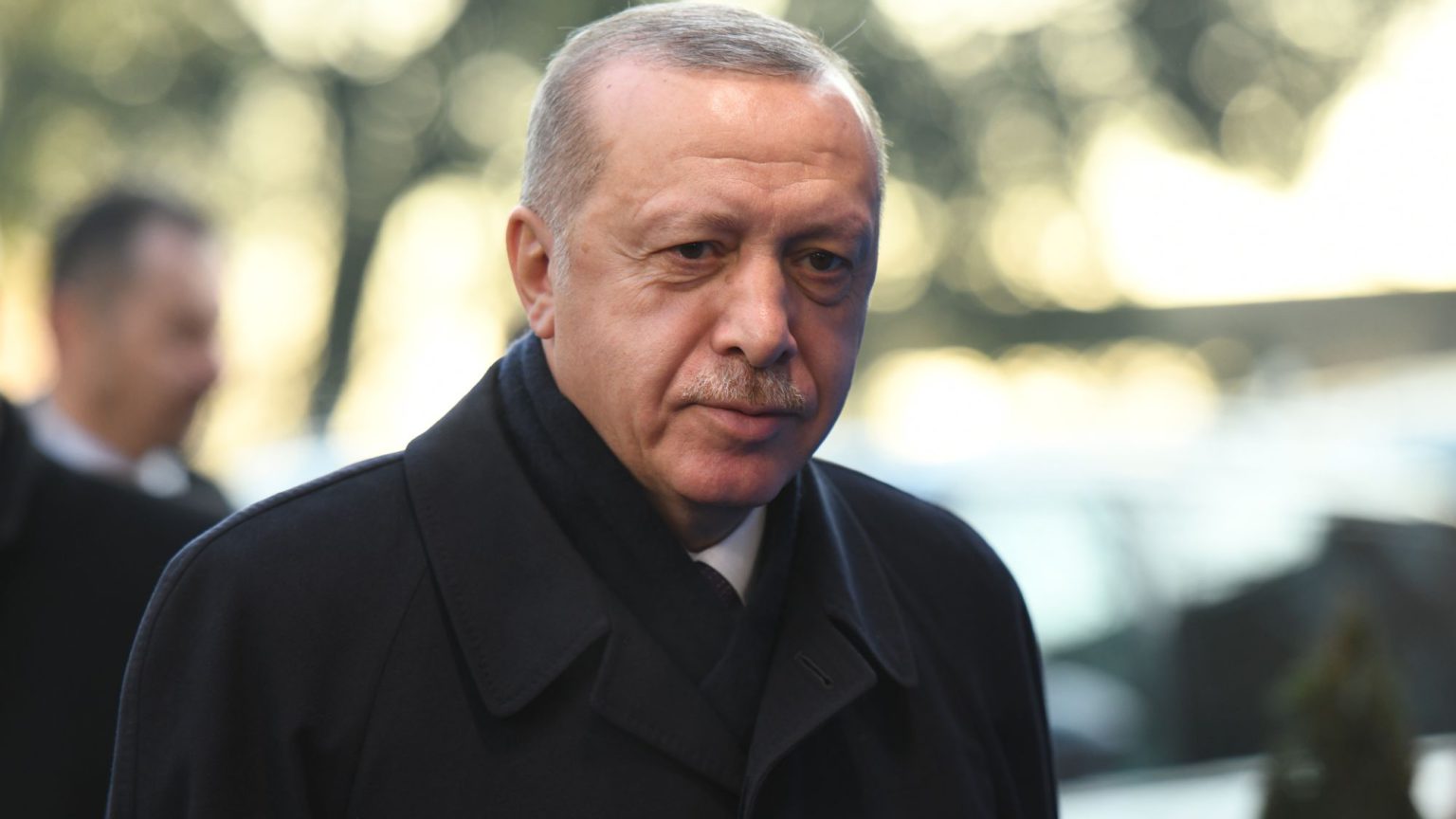 Editor's note: There are reports that Joyce Toledano is a 'fake journalist'. spiked takes seriously any claim of questionable authorship, so we are adding this note to the two articles she wrote for us: one of which was on Iranian interference in Iraq and the other of which was on Turkish threats against Libya. Of course, as our readers will expect, spiked will continue to pursue our long-standing progressive critique of foreign interference in states' affairs and our defence of the democratic right to self-determination for all nations. In the interests of full transparency and openness, we are keeping the text of the 'Joyce Toledano' articles on our site.
The invasion of Libya by the Turkish military in January signals a shift in Libya's civil war that threatens both Europe and the international community.
Since the fall of former dictator Muammar Gaddafi in 2011, Libya has been marred by civil war. For almost a decade it has suffered from constant conflict, as foreign powers have intervened, and attempts to establish a stable government have failed. Criminal gangs and ruthless militias, Islamist or otherwise, have moved in to exploit the country's vulnerability for their own aims, at the expense of the Libyan people.
According to the UN, the conflict has displaced over 200,000 people and 1.3million are now in need of humanitarian assistance. In addition, approximately 630,000 refugees and migrants from outside the country – primarily from sub-Saharan Africa – have come to Libya.
On 5 January, Turkish President Recep Tayyip Erdogan invaded wartorn Libya, deploying troops in support of the United Nations-backed government in Tripoli, the Government of National Accord (GNA). In Erdogan's efforts to support the GNA, he has flooded Libya with jihadists, including as many as 10,000 mercenaries from the so-called Syrian National Army and other Turkish-backed groups in Syria.
Turkey's actions threaten to erase progress made by the Libyan National Army (LNA) towards stability. General Khalifa Haftar, the leader of the LNA, has successfully targeted terrorist militias in Libya, many of them affiliated with the Islamic State, al-Qaeda and the Muslim Brotherhood. Haftar has already gained significant popular backing among the Libyan people, and the LNA is seen by many as far more legitimate than the UN-backed government in Tripoli.
Haftar's relative success shows that stability in Libya depends on freeing the country from the assorted terroristic militias, and their foreign backers, that have flourished in the wake of Gaddafi's fall. That is not to say Haftar is without external backing. His forces have received support from the US, the UAE and Saudi Arabia.
Nevertheless, Turkey's intervention in Libya is not about working towards peace and stability. It is about securing its own interests – from control of oil and gas resources to exerting an ever-growing degree of regional influence.
There is certainly tension in the Mediterranean. Ankara was recently left out of a major agreement between Israel, Cyprus and Greece to construct an undersea gas pipeline. The EastMed project promises to pipe gas from Israeli and Cypriot gas fields into Europe, causing a major shift in regional energy politics, as Europe will no longer have to rely solely on gas from Russia.
This deal largely cut Turkey out of regional energy plans, which partially prompted Erdogan to intervene more forcefully in Libya. Hence, last November, Turkey and Libya's Government of National Accord signed an agreement on maritime boundaries that violates Greece's territorial rights in the Aegean in an attempt to block the EastMed project. The agreement attempts to create an exclusive economic zone stretching between Turkey and Libya, allowing Turkey to begin exploring for oil across the Mediterranean. The accord was widely condemned by the international community.
But Erdogan's aggression in Libya is not just about oil. It is also about exploiting Libya to project Turkey's power in the region, much as Iran has been doing in Iraq. Erdogan effectively has an interest in perpetuating Libya's instability. For as long as a power vacuum remains in Libya, Turkey can continue to exert its influence, exploiting the civil war as a proxy battlefield for its regional ambitions.
Given these factors, Turkey's invasion of Libya poses a significant threat to Europe. Turkey has already demonstrated that it will act aggressively against European states and NATO allies in order to assert its own interests. Hence, on 17 June, a French vessel under NATO command conducted a check on a cargo ship believed to be carrying arms to Libya, in violation of a UN embargo. In response, Turkish ships moved in and threatened the French vessel. The French government condemned the Turkish navy's actions afterwards, calling them 'extremely aggressive'.
'These waves of boats between Turkey and Misrata, sometimes escorted by Turkish frigates, are not contributing to any de-escalation', said a French defence ministry official. France is also pushing for talks with NATO allies about Turkish aggression in Libya, accusing Erdogan of working against peace efforts.
Turkey has also said it will begin allowing refugees into Europe again, reneging on a 2016 agreement between Ankara and the EU in which it pledged to work to stop migrants crossing the Aegean. This signals a major shift in Turkish policy towards the EU and would expose Europe to the major challenges that would come from a renewed migrant crisis.
Between the flow of migrants, oil grabs and a desire to keep Libya at war, the impacts of Turkey's intervention are likely to spill over into Europe. The bloc would do well to prepare for a worst-case scenario.
If Erdogan follows through and allows migrants into Europe, an influx of refugees will place extensive pressure on social services at a time when most countries are already feeling the burden from the coronavirus pandemic. To address increased migration, Europe will then need to increase its border security and confront any future acts of Turkish aggression in the Mediterranean.
From an economic standpoint, Turkey's stranglehold on Libya's oil reserves threatens trade with the EU – at present, 85 per cent of Libya's oil goes to Europe. Turkish control of Libyan oil exports would further allow Erdogan to project his political power across the region. As Libya has the biggest oil reserves in Africa, Turkey is now gaining the power to manipulate global oil prices.
Turkey's aggression in Libya threatens to impact on Europe's society and economy. But, above all, it threatens to perpetuate instability and conflict in a nation too long at war with itself.
Joyce Toledano is an analyst specialising in US, Middle East and Asian political and economic developments.
To enquire about republishing spiked's content, a right to reply or to request a correction, please contact the managing editor, Viv Regan.