The PM is still impaired from his stay in intensive care
It is clear that Johnson has not yet recovered. This is bad for all of us.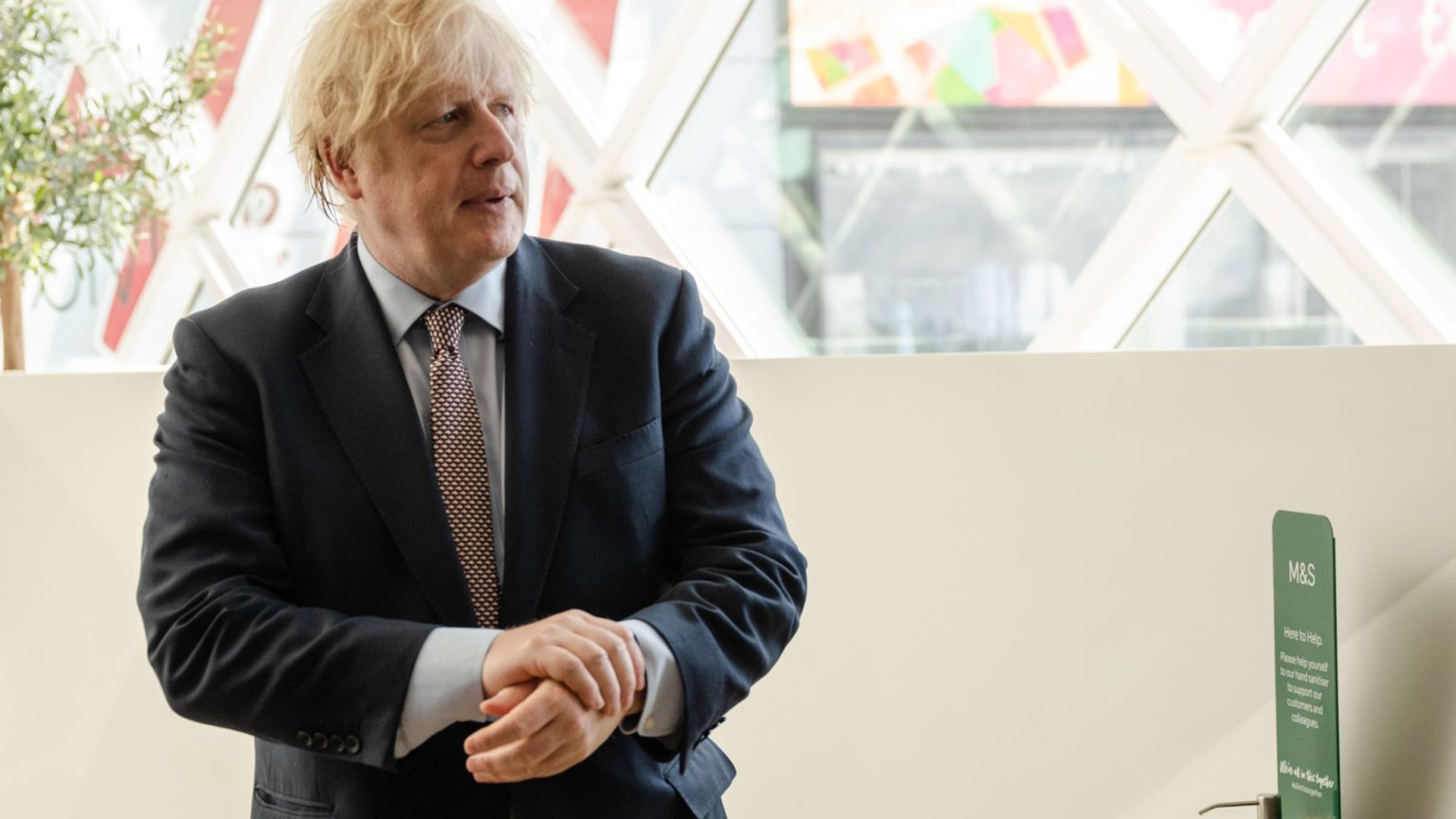 Contrary to what some mad conspiracy theories might tell you, Boris Johnson caught Covid-19, and he caught it bad. He was unlucky enough to be in the minority that requires hospitalisation, and more unlucky still to be in the even smaller minority requiring intensive care. He may have dodged the need to be intubated and ventilated, but he was critically ill nonetheless.
An ICU admission with a critical illness is no trivial matter. It is common for patients to need support for their most basic bodily functions: maintaining their blood pressure, keeping a day-night cycle, controlling their blood sugars and almost all self-care. The treatment and the disease produce an extraordinary physiological stress, which is why we do not routinely admit patients to intensive care who are unable to endure it. The pummelling from both the disease and from the treatment has effects that last long after the ICU admission, and have been collectively called the Post-Intensive Care Syndrome (PICS).
I am an ICU doctor, but I have also been an ICU patient following an admission with sepsis. My recovery was longer, and in some ways scarier, than sepsis was. The weakness patients experience after intensive care is profound, and it takes days to be able to stand, then to walk upstairs and then to walk to the shops. But the muscles recover quicker than the brain, and it is in the brain where the longer lasting effects of PICS preside.
The cognitive symptoms are the easiest to recognise. In the weeks after I was discharged from ICU, my thinking was foggy, I could not sustain any attention while reading or watching TV, and tasks such as recollection and simple decision-making were inexplicably tiring. Although the worst of it resolves relatively quickly, it took me several weeks to feel able to solve the sort of problems necessary for me to look after patients again.
But the psychological impact is far more pernicious than just the cognitive effects. Depression and anxiety are common in post-ICU patients. But even without these overt labels, the alterations to one's perspective can be profound. Optimism decays to pessimism, willpower and aspiration are drained away. Despite being a doctor fully aware of PICS, it was months before I could even recognise this psychological aspect in myself, and it took longer still to overcome it.
The prime minister appears to me to be suffering a similar set of problems. His dynamism and personality seem dulled. He is lacking his usual vim and vigour. Before his admission, he grappled with the nation as a whole and tried to plot the least disastrous course through uncertain times. We tried to flatten the curve to ensure the NHS wasn't overwhelmed. We did not try to wish coronavirus away altogether. Back then, Johnson was weighing up the knock-on effects various policies would have on our lives, our livelihoods and our freedoms.
Now, let us approach the problem with a mind dulled by PICS. How many deaths are caused by the lockdown instead of by the virus? Difficult question. How will our longer-term health and wellbeing be damaged by being poorer? Hard to think about. How willing would people be to bear greater risks in return for some quality of life? These questions are too complex and too political to grapple with when the mind is still recuperating. No wonder that the government's focus seems to be on what is easy to understand and can have a number put to it, like the total number of coronavirus deaths.
But even in trying narrowly to minimise Covid deaths, regardless of the costs elsewhere, we can still cloud our thinking further. Do we want to minimise the total number of deaths from the pandemic? If so, having increased cases in winter will be far more difficult to manage than in the summer months. We have a massive and unused ICU capacity at the moment – perhaps we have a window to give to those who are unlucky enough to end up in intensive care the best chance they can get? Considerations about the winter are too far in the future. Instead, the focus is on the number of cases we have today and tomorrow. This will spare some attacks from the journalists at least. Besides, if we keep going until (read: if) a vaccine comes along, then that's a cost-free solution to all our problems.
What has emerged is a myopic obsession with an R-number. The desire to kerb the disease by locking people down, forcing people to obey absurd distancing measures and tracking their every move would normally go against every liberal bone in Boris's body. But since he left the ICU, the government has made no real effort in the 'mitigation phase' of fighting the disease. Instead, we have regressed to a fantasy 'containment phase', even when we know coronavirus cannot be contained for long.
I mentioned earlier that the psychological effects of PICS go much deeper than cognitive impairment, and this may be the most striking change for Boris: he seems no longer to trust the British people. Believing that ordinary people have the agency to make sensible decisions requires trust and, ultimately, optimism. He instead seems to have developed a negative view of the world, in which people are little more than the selfish and mindless quantities used in computer models.
The fact that he is surrounded by people already holding such views does not help, whether that is the scientists and their monomaniacal pursuit of an R-number or the technocrats who now hold levers of power over our lives that would have been unimaginable just a few months ago. The lives and views of ordinary people mean little compared to the political projects these people are building.
Without doubt, the worst views to be surrounded by are those of the media. Having hysterically called for lockdown at the start of the crisis, the media are now ideologically wedded to a totalitarian programme for the country. While proclaiming to speak for the public, their output functions only to spread fear, distrust and panic. The censorship of social media by the tech giants further ensures that only a message of gloom can be spread. As Boris recovers and hopefully attempts to display some leadership, he will be surrounded by voices that only question why he wasn't even more myopic and distrustful than he already was.
In normal times, I am sure the prime minister would have had much longer to rest and recuperate. Returning at slightly less than full form is fine when there is a cabinet capable of collective decision-making. But Boris's time away from work proved that it very much is his cabinet, especially following his General Election victory. The most crucial decisions that affect the lives and livelihoods of every single one of us have been left to a man who is physiologically hindered from thinking sharply and boldly.
In the longer term, questions of the cabinet structure and the power of deputies will need to be asked. But in the shorter term, we need a leader who can consider the effects policy has on the entire country; who can appreciate the costs that policies have both in lives lost and in futures lost. But most of all, we need a leader who trusts the people.
Michael Lucas is the pseudonym of an NHS intensive-care doctor.
Picture by: Getty.
To enquire about republishing spiked's content, a right to reply or to request a correction, please contact the managing editor, Viv Regan.