I May Destroy You: BBC drama without the right-on clichés
Michaela Coel offers us an unflinching but nuanced look at issues around consent.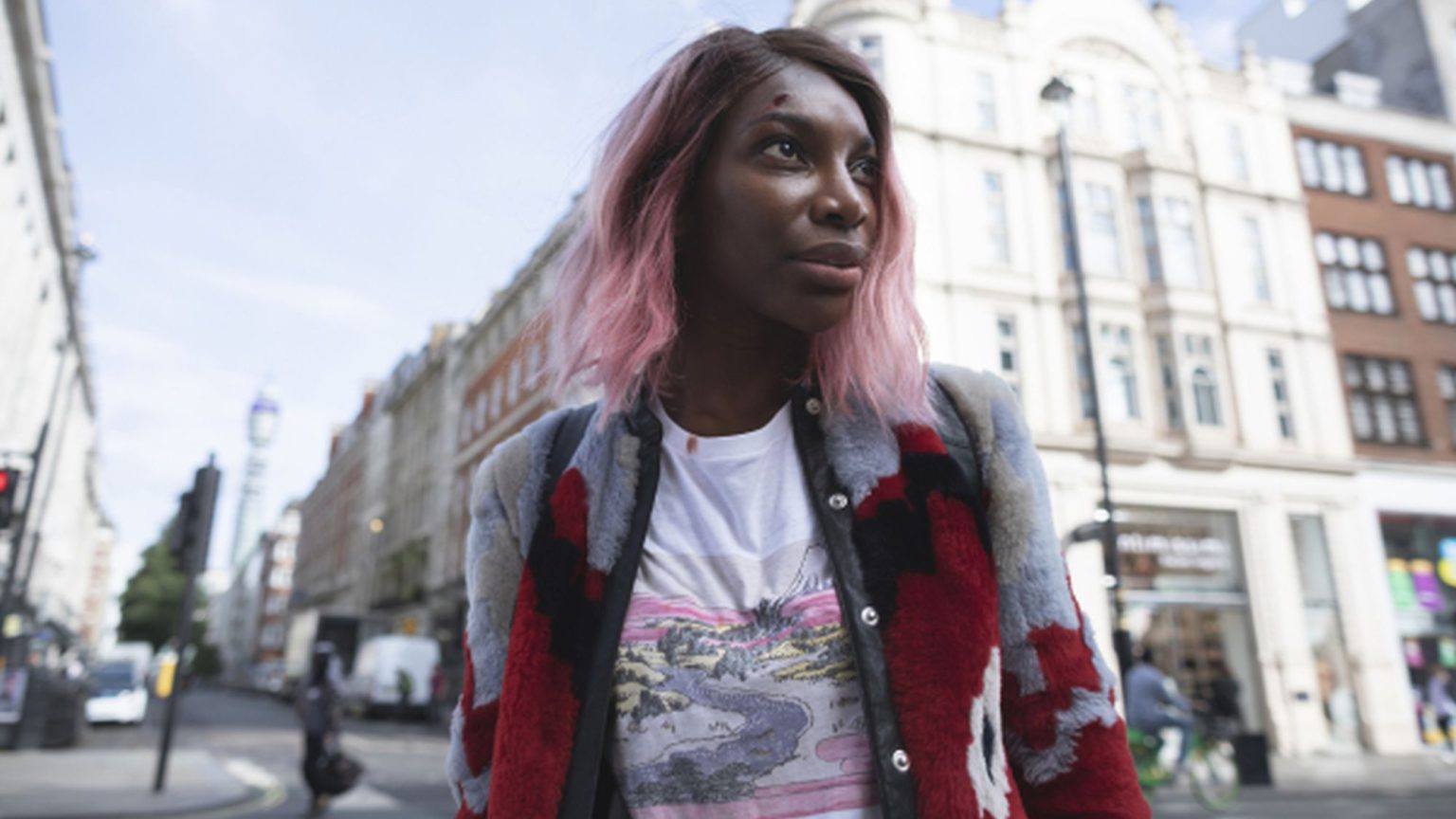 If you haven't been watching BBC One's I May Destroy You, written by and starring Michaela Coel, I highly recommend you do.
The story is based on a real experience of the writer's, and although the genre is that of psychological drama the presentation is akin to that of Fleabag – mini sketches in the protagonist's (a writer called Arabella) life. There is humour in the sharp, witty and irreverent dialogue. The deeper subject matter – that of having a drink spiked, and, more broadly, sexual consent – is deadly serious, but handled lightly with deft confidence.
At the beginning of the first episode, we meet Arabella, a funny, talented writer coming home from a writing holiday in Italy where she's spent time with an erstwhile Italian boyfriend.
No sooner is she back than her editors are on her back, charmingly trying to pressure her latest work out of her. Forced into an overnight deadline, she is determined to make herself write all night. But she is persuaded by her friend Simon (Aml Ameen) to go out for a quick drink with him and his cousin.
What actually happens that night is not depicted, which is a stroke of genius. We follow the experience of Arabella, puzzled by blanks in her memory, initially with no awareness of what happened at all. It's a relief not to have the usual clichéd TV scenes of a charming stranger showing an ugly psychopathic side – after all, most sexual assaults are not committed by strangers. It is both sensitive and intuitive not to show repeated gratuitous scenes of rape, as in The Fall, but to present what victims actually experience – shards of memory that are often mistaken for dreams; that inability to write or speak cogently, or carry out usual mental or physical tasks. It's that fog of bewilderment that is so unnerving.
The writing is impressive enough. But Coel also turns in an electric performance. Her heart-shaped face, all-pink hair, prominent cheekbones and sensuous lips, are all compelling to watch, and the way she initially waves off her concerns, in an attempt to grasp normality from the confusion, will be familiar to many who have suffered trauma of any kind.
During the third and fourth episodes, the theme of sexual consent is examined more widely, but always within the context of believable interactions. Coel doesn't resort to cartoonish evil in her characters – as in real life, those overstepping the boundaries of consent are often people who tell themselves they simply got 'carried away'. But of course, this is no excuse as far as consent is required. And it's easy to see from this why so many victims do not report non-consensual sex. So often, the victim is plagued by self-doubts – 'Did I do enough to stop it?' or 'Was it partly my fault because I was out of my head?'.
At last, it seems, the BBC is relaxed enough to screen a drama without making it wooden with Guardianista 'lessons'. The black characters aren't overcoming 'adversity' or 'gang culture' – the patronising racism of low expectations. Instead, they are a disparate lot, from the successful, independent, wise-cracking Arabella through to her nurturing friend T and jokey flatmates to the dodgy Simon and his frustrated, threesome-seeking girlfriend. Furthermore, there is no easy bonding between victims, as fictional drama likes to depict. Life is usually rather more spiky than that, with some victims defending possible assailants through delusional loyalty or imagined 'love'.
The complex characters and intriguing plot line of I May Destroy You have me hooked. The BBC would do well to commission more modern dramas and hold fire on its endless period dramas, with their simplistic one-note characters, and the endless clopping of horses' hooves on cobblestones.
Leyla Sanai is a writer.
Watch the trailer for I May Destroy You:
To enquire about republishing spiked's content, a right to reply or to request a correction, please contact the managing editor, Viv Regan.