The perils of being perpetually offended
Today's self-styled radicals are at the forefront of defending the status quo.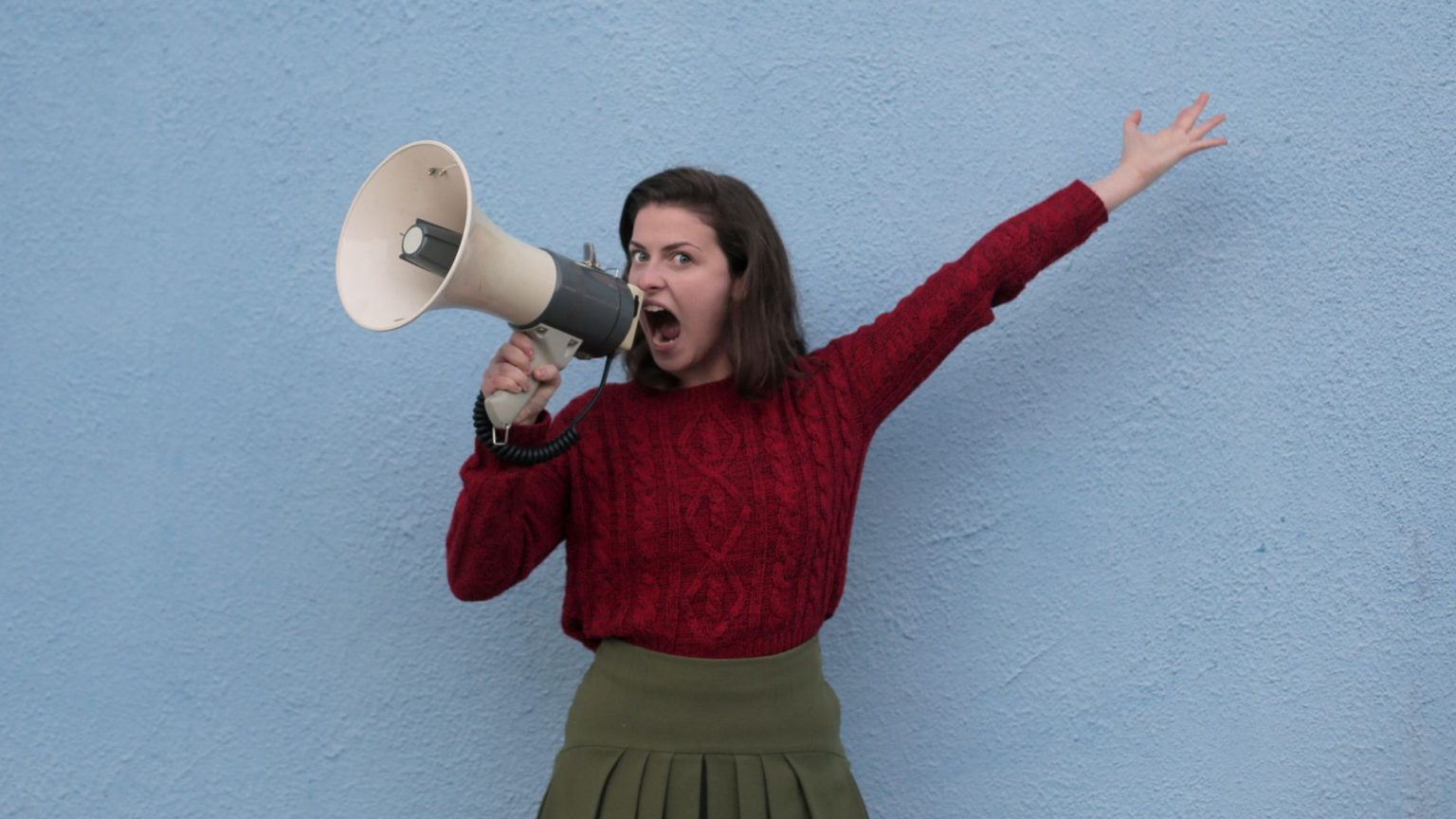 You couldn't make it up. An event called 'An Evening with Cancelled Women' was due to feature a number of women who had been disinvited from public engagements due to objections from people who disagree with their viewpoints. But it was itself cancelled – due to objections from people who disagree with their viewpoints.
I laughed at the irony, though I was dismayed at my lack of surprise. Unfortunately, No Platforming has become an all too common tactic employed by many of today's politicos when confronted with ideas they disagree with. Usually – though not exclusively – these ideas are around issues of gender (in particular transgender), sexuality and ethnicity. Those trying to get events and speakers cancelled will often resort to harassment on social media or will make complaints to employers, sponsors and venues. These perpetually offended people see themselves as being on the progressive left of the political spectrum, although many would argue that they are in fact an embarrassment to the radical tradition.
Often, the demand for censure and silence is made on the basis of the emotional harm that the expression of certain views will cause. These 'radicals' tend to be schooled in a mishmash of poststructural and queer theories. They see certain language as so oppressive that its very utterance must be suppressed. Texts, films and speech are all carefully analysed in order to find the hidden forms of oppression that lie within. It is hard not to get away from the impression that these wordplay warriors actively seek the thrill of being offended.
While secular in nature, this censoriousness is performed with an evangelical zeal that would have impressed the Witchfinder General. Such righteousness is a heavy burden to bear. The neo-puritans must develop a heightened sensitivity to breaches in the correct mode of thought, even among their own. Excommunication from the group is a real risk.
I was pondering these regressive developments while doing some research for a book on stigma. Looking back, it is easy to forget the progress that has been made in recent decades when it comes to race, gender, sexuality and disability. The systemic discrimination, criminalisation and medicalisation of minorities was not only prevalent within British society but was also mandated by legislation and policy, with the police on hand to ensure the maintenance of an oppressive social order.
Even for someone who lived through much of it, a look through the archives can be a shocking reminder of how bad things were, and how, thankfully, they have changed for the better. For instance, in 1988 the government introduced 'Section 28' – a clause added to the Local Government Act 1986 which prohibited the intentional promotion of homosexuality in schools.
The previous year, James Anderton, then chief constable of Greater Manchester Police, speaking at a national police conference, said: 'Everywhere I go I see evidence of people swirling around in the cesspool of their own making.' He was talking about homosexuality at the height of the AIDS panic. Anderton's police force was infamous for its intimidation and harassment of Manchester's gay community. While his comments did generate some criticism, even from within the police force, the press mostly supported him.
Anderton would be lucky to get a job with the police today, let alone reach the rank of chief constable. Today, the force has embraced the equality agenda full-heartedly, particularly when it comes to gay and trans issues. Police in recent years have issued warnings over the potential crime of 'misgendering' people or refusing to use their preferred pronouns.
The 1980s was also a time of widespread social disorder. People took to the streets to defend their jobs, such as during the Miners' Strike. Many fought against racism and police brutality, as in the inner-city riots in Toxteth, Moss Side, Tottenham and Brixton. Contrast that to recently when a black social worker was reprimanded by her professional regulatory body, the Health and Care Professions Council, because she had accused the police of racism, such is the police's desire to be seen as a force for anti-racism. (I kid you not – I attended the hearing.)
In political and social terms, there was a lot that needed to be challenged both intellectually and materially. Doing so would draw the ire of the state and its proxies. And even though radicals were beaten down, they still found the strength to fight for equality and confront existing power structures.
As times changed and the old political struggles faded, a less materialistic, more emotional and more particularist approach to politics came to the fore. The fight for equality abandoned universalism and started to focus on particular groups. People looked for change not in politics but at the level of the individual psyche via the promotion of emotional wellbeing. It is no accident that the rise of 'work stress' coincided with the decline of more collective forms of working-class action.
The agenda became not about jobs for all, but about getting more of your group into the system, whether that was in national or local government, university departments or workplaces and charities. In one respect, there is nothing wrong with this. But we need to be honest. It is not radical and is barely political – no matter how hard the advocates of such measures try to convince themselves it is. The radical agenda changed from a struggle to change society to a fight for bigger offices.
In the 2020s, we have the perfect storm of many of the more regressive political trends of prior decades. Radicals struggle to look beyond emotions. The political subjects of their interventions are viewed as psychically weak and in need of training and guidance from their more 'aware' counterparts. Alongside this is the need for protection from hurtful ideas that can damage one's sense of self. For one thing, this arrogantly assumes that everyone feels the same as the radicals do. The possibility that some would prefer difficult ideas to be aired and subjected to public criticism is rarely considered.
Being perpetually offended requires perpetual protection. And that means that rather than challenging the powers-that-be, today's self-professed radicals end up demanding greater powers for the government, the police and employers to silence dissenting views and maintain the status quo.
Ken McLaughlin is a senior lecturer in social work at Manchester Metropolitan University.
Picture by: Getty.
To enquire about republishing spiked's content, a right to reply or to request a correction, please contact the managing editor, Viv Regan.