The infantile crusade against Robert Baden-Powell
The woke mob wants to cleanse the public square of anyone who doesn't share today's values.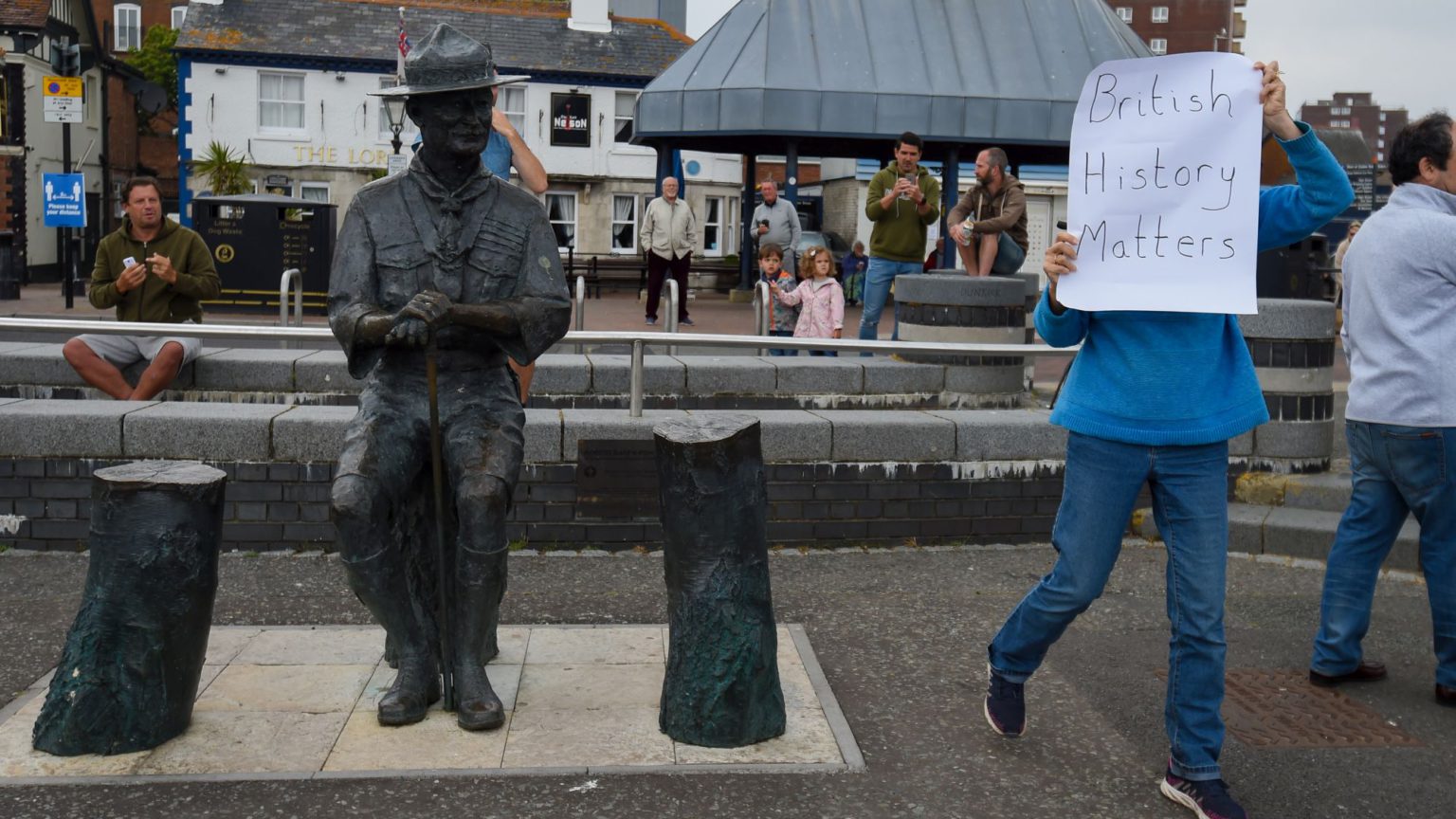 The authorities are running scared of the woke mob. A statue of the founder of the Scouts movement, Lord Robert Baden-Powell, may be removed from Poole Quay by the local council after police advised it might be on a 'target list for attack'.
The authorities fear a repeat of the scenes in Bristol at the weekend, when a statue of slave trader Edward Colston was toppled and pushed into the River Avon.
One local councillor said that parts of Baden-Powell's life are 'less worthy of commemoration'. Those hoping the statue goes and does not return argue Baden-Powell was a racist, a homophobe, and a fascist.
Labour activist Corrie Drew told BBC Breakfast, 'A quick look into his history shows that he was very open about his views against homosexuality… a very open supporter of Hitler and of fascism and quite a strong, outspoken racist.'
The statue of scouting founder Robert Baden-Powell is to be removed today over concerns of his views on homophobia and racism.
Campaigner @CorrieDrew tells #BBCBreakfast "we can commemorate the positive work without commemorating the man."
More here: https://t.co/ExdBi40Gqz pic.twitter.com/HKaTStzRyd

— BBC Breakfast (@BBCBreakfast) June 11, 2020
But this view is contested by historians. Indeed, the Nazis included his name in their list of some 2,800 prominent Brits who would be arrested should they successfully conquer the UK – not what you would expect if they were chummy.
Baden-Powell is best-known for the Scouts movement. Desperately digging through his past to find evidence of wrongthink is an unhealthy approach, because it tries to artificially change what he meant for history. It is like a hack going after evidence for a hit-piece: if you dig deep enough and suspend context, there is always something you can say to discredit your target.
The rage against Baden-Powell is part of a wider, bizarre campaign against the past. Having run out of things to complain about in the present, today's so-called radicals have declared war on history.
Their campaign, if successful, will eventually result in us being left with no historical figures we could feel a positive association with. This is an attempt to cleanse history because there are some parts of it that are offensive or upsetting. This is an infantile approach to politics.
Thankfully, there is already a developing backlash against the statue's removal as local residents have turned up to defend it.
Anger building in #Poole. Former Queen's Scout Len Bannister vowing to defend the statue of #BadenPowell.

The 79 year old can't understand why anyone would want it removed. He says @scouts have given him and his family years of pleasure.

More @itvnews @itvmeridian pic.twitter.com/A7iA9jHnIx

— Richard Gaisford (@richardgaisford) June 11, 2020
By all means, we should talk openly about our established heroes. Where there are fair grounds, we might question whether certain people deserve their statues. But we should not try to remove them from the record – that is both immature and dangerous.
Picture by: Getty.
To enquire about republishing spiked's content, a right to reply or to request a correction, please contact the managing editor, Viv Regan.