Where were the women artists?
A talk by the Courtauld Institute of Art on women's artists failed to discuss any at any great length.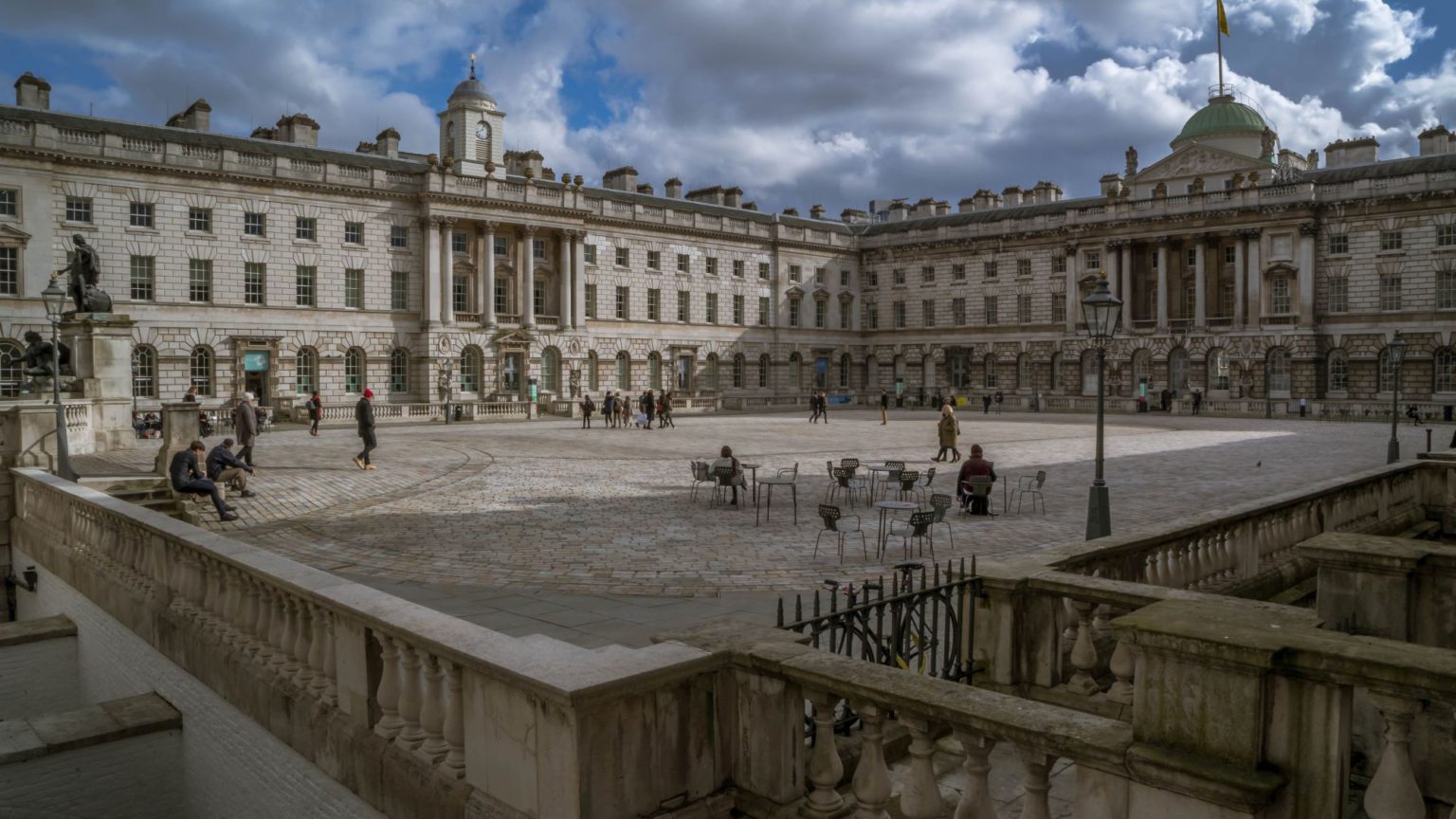 During lockdown, access to online presentations has been one of the few ways of appreciating visual art. For this reason, I was really looking forward to the Courtauld Institute of Art's series of hour-long art talks, particularly its series called Women Artists.
I envisaged an hour packed with amazing art, but I was sorely disappointed. The presenters, Jo Applin from the Courtauld, and Katie Hessel, founder of the excellent Instagram account @thegreatwomenartists, were enthusiastic and eloquent, as was the director of the Courtauld, Deborah Swallow, who gave the first talk, on the history of the institute. But this history, while interesting, took up almost one third of the allocated hour, and was not directly relevant to the subject of women artists. Sure, it's important to know about the founders of the Courtauld and that their wives were equally influential and passionate about art, or were collectors themselves. But the background of the Courtauld was not what most of us were expecting.
The actual talks themselves were deeply anti-climactic. Two of the three were not even on the subject of women artists. Ageism and racism in art are fascinating topics, but when you only have an hour to talk about women's art, why choose two such specialist sub-topics? The woman talking about ageism in art was blatantly plugging her new book on, er, ageism in art.
Most embarrassing of all was a 'poem' read out by Jade Montserrat, ostensibly about Paul Gauguin's painting, Te Rerioa. Montserrat
was supposed to discuss this painting, but admitted that she knew nothing about Gauguin before embarking on a long, haphazard rant about racism, which was neither ordered in any meaningful way nor had anything remotely to do with female artists. If she had even talked about the exploitation of young female models, her talk might have had some relevance, but it soon spiralled into a general rant, which included facts utterly irrelevant to the subject, such as the fact that schizophrenia is more prevalent among black people than in the white population. This is a complex issue and worthy of analysis by psychiatrists and community-medicine specialists (in fact, I considered it myself when studying both disciplines at medical school). But did it belong in a discussion about women's art? No.
Why on earth would you choose someone to talk about a painting who professes to know nothing about the artist? There are many problems with Gauguin – he was a paedophile by today's standards, and he treated women dreadfully. He abandoned his wife and children, and his exploitation of girls in the South Seas caused some of them to give birth while still pubescents. But as far as race goes, he was also instrumental in opening the eyes of the art world to art from other cultures. This was also the case with Picasso, with his use of African masks in Les Demoiselles D'Avignon and in his sculptures.
If I were giving this talk, I would start with primitive art from cultures as varied as India, Persia and Aborigines, much of which (including loom work on carpets) might have been carried out by women. Then I would work through the canon, picking out artists who defied the sexism and misogyny of the age. I would work my way through art history's themes, from the virginal paintings of Mary and Jesus through the angels-and-whores complex of the majority of art history. Even for periods in which there are not many women artists to talk about, this could be illustrated with paintings depicting 'fallen' and 'good, virtuous' women.
Famous female artists were noticeably absent. Where was the work of Artemisia Gentileschi or Gwen John, Kathe Kollwitz or Georgia O'Keeffe, Natalia Goncharova or Tamara Lempicka, Berthe Morisot or Bridget Riley, Barbara Hepworth, Dora Maar, Dorothea Tanning, Mona Hatoum, Sarah Lucas, Cindy Sherman or Lee Krasner? Louise Bourgeois was only mentioned in passing.
Frida Kahlo's defiant work should have featured, with some history of her devastating personal injuries and her marriage to a male artist who was automatically afforded more attention than she was in her lifetime.
I would show the art of women artists who felt they had to stick to subjects that were 'maternal' and 'nurturing', like the American Impressionist Mary Cassatt. I would go on to discuss many of the brilliant women artists that are active today – like Paula Rego, who tackles social and cultural issues in her unsettling, thought-provoking work, or Jenny Saville, whose work confounds expectations of how women should look. I would talk about the vulnerability shown by the likes of Tracey Emin in Bed or her autobiographical work subverting norms about women behaving demurely. Even if, like me, you don't rate Emin's technical skill, her openness and admirable lack of shame for violence inflicted on her merit her inclusion.
The only woman artist who was actually discussed at any great length in this hour was Helen Saunders, a minor Vorticist, and she was only included because the Courtauld owns a print of hers.
This was a risible effort, despite the enthusiasm and eminence of the contributors. Imagine a programme on male artists which explored only one minor male artist in any detail. The talk was well-intentioned but embarrassing. And if anything, it could add to rather than alleviate prejudices about women in art. Anyone watching it might have concluded that there have been no significant women artists. It also didn't help that the women who were supposed to be discussing female artists couldn't cobble together a half-informative talk on the subject.
I would much rather have spent an hour on the passionate Katy Hessel's Instagram site.
Leyla Sanai is a writer.
Picture by: Getty.
To enquire about republishing spiked's content, a right to reply or to request a correction, please contact the managing editor, Viv Regan.