The Sharpville Show: beating the lockdown blues
A blues band have isolated together in a Norfolk country house for one endless, glorious session.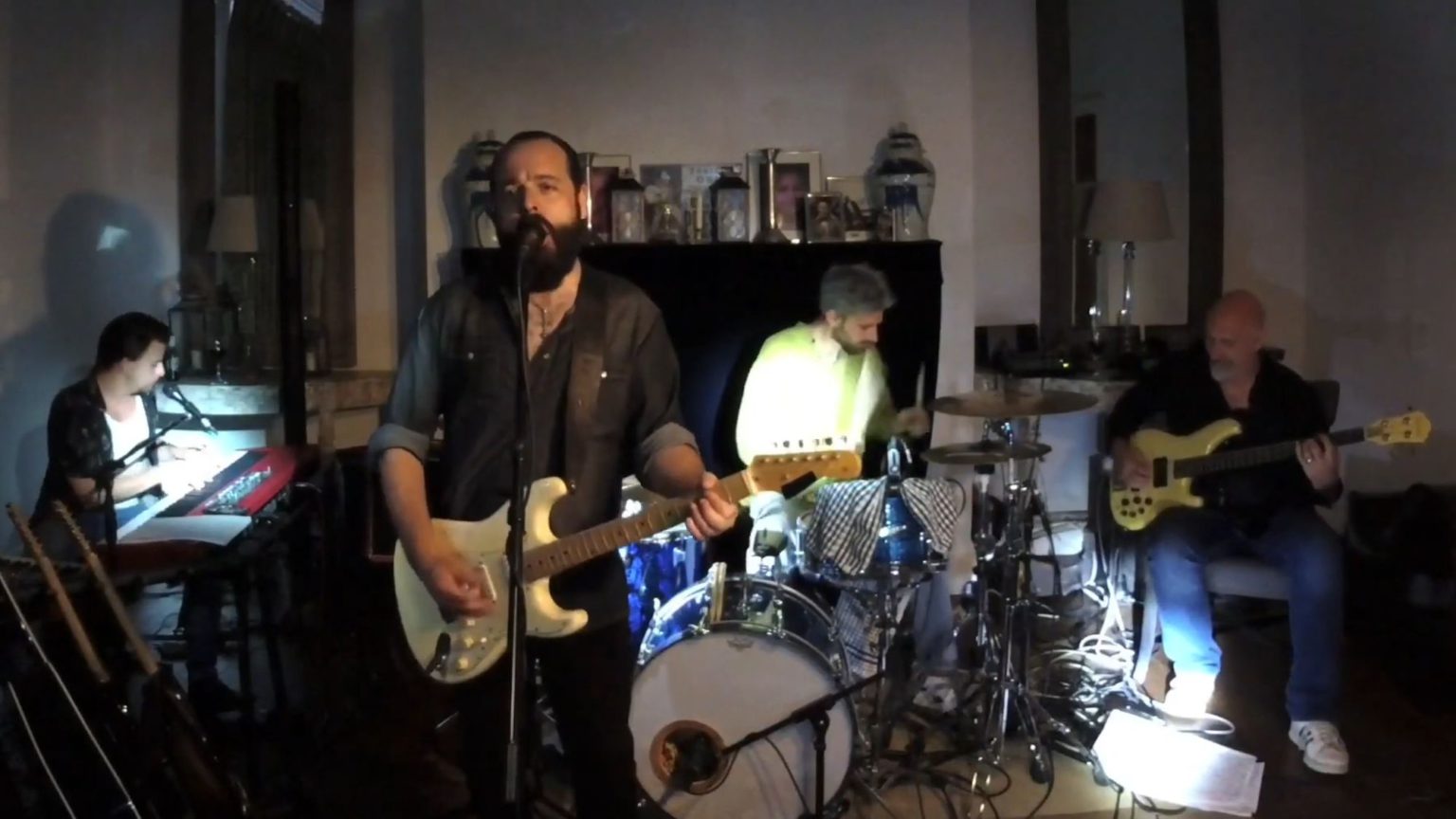 What does artistic freedom under lockdown look like? How many of us have already dreamed of illicit concerts, or remembered the excitement of past live events? In the lockdown, it might not be immediately obvious what role live music could play, yet now more than ever we need images and sounds of freedom. One blues group called the Sharpville Show, described by the New York Times as coming together for 'an orgy of live music', took the initiative early on – locking down together for one endless, glorious, free-spirited lockdown session.
Todd Sharpville's vision – to assemble his band in a rented manor house; to play live music, streaming three times a week for people all over the world; to provide these moments of reassurance, stimulation, pleasure, joy and comfort – is a bold one. To watch the band play together – all respected and accomplished musicians – is not only to enjoy the music, but also to witness the group being together, an extremely rare sight these days. It is to remember collectivity. To look forward to less isolated days. To remember that music among all the arts taps into something deep within us all: our emotions, our passions, our memories and hopes.
But there is a political point here, too: against a culture of safety and fear, the libertarian vision of Sharpville and his band demonstrates that isolation and over-conformity are not the only possible responses. The Norfolk police have sent a helicopter over the band's house for days on end – surely a demonstrable waste of resources.
Museums, galleries, music venues and cinemas are all closed. The future of the creative arts has been largely ignored, in favour, unsurprisingly, of a focus on health. But when things are uncertain, frightening and grief-inducing, music and the arts are there to remind us of eternal truths, of how humanity can tap into the creativity and performance of others to feel reconnected.
The philosopher Friedrich Nietzsche once wrote that, without music, life would be a mistake. For many, music permits the channeling of emotions, the soothing or exacerbating of mental states. It connects us directly to the will of the universe and the beauty of things. We see our desires and feelings reflected back to us in sound. Against the invisible enemy, there is the invisible friend.
In the current crisis, musicians have perhaps been overlooked even more than visual artists – their ambient existence being taken for granted. But beyond the immediate protection of physical health, the mental life of people is at stake. Without the arts, we would only be numbers, not feeling beings. To listen to live music is a privilege in the age of recorded music: there is little better than being in the moment, present, when musicians work together and the audience becomes entranced and entwined in the performance.
It would indeed be an error to forget music and the people who make it in these desolate and confusing times. On the contrary, we should come together as best we can, and celebrate what we share – all our sadnesses, all our joys. To remember what freedom feels – and sounds – like.
Nina Power is a writer and philosopher.
To enquire about republishing spiked's content, a right to reply or to request a correction, please contact the managing editor, Viv Regan.