A New Deal for the post-Covid world?
We need radical change. But we must also learn from FDR's mistakes.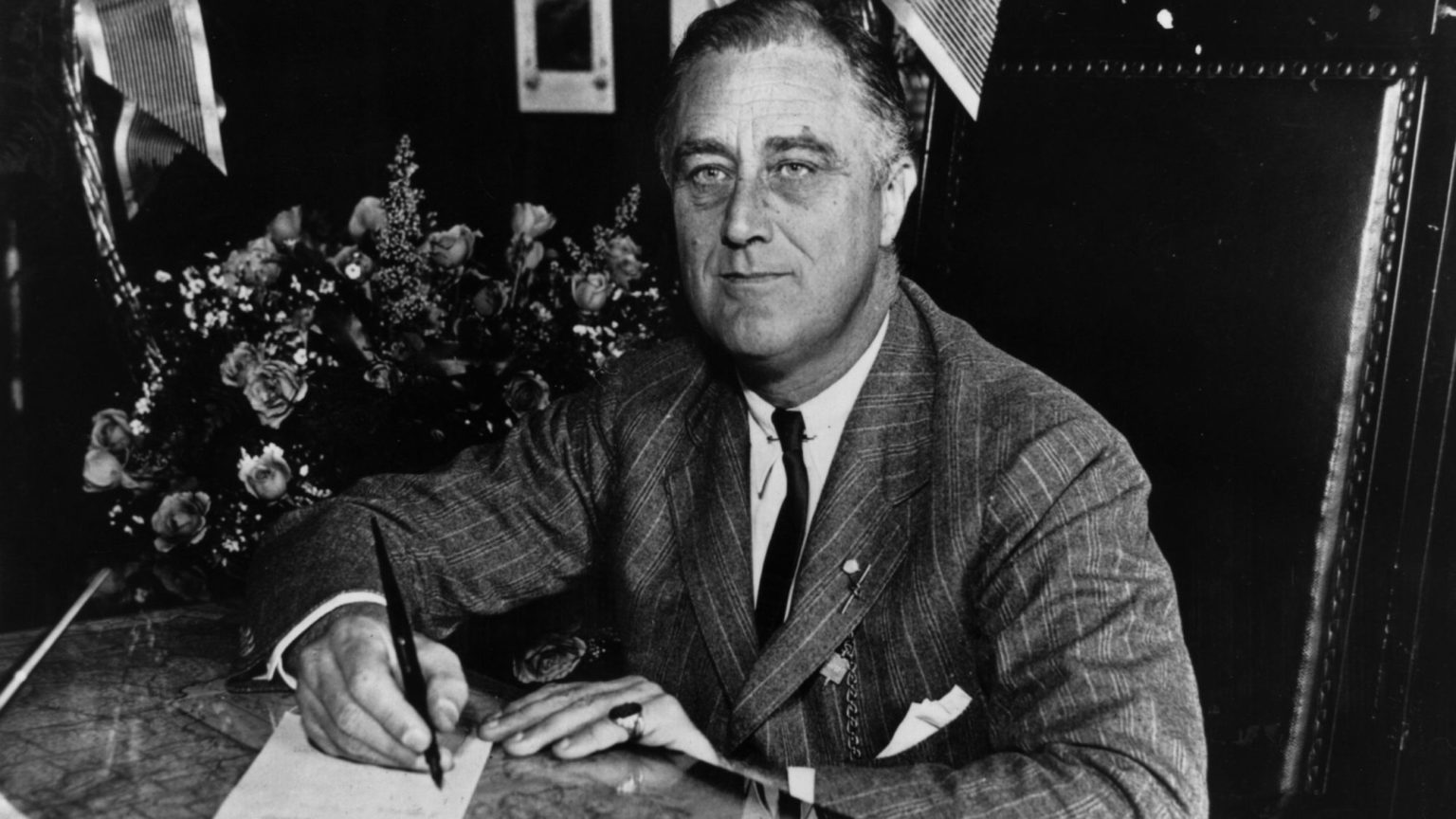 Many are comparing the economic situation today with that of the 1930s – and with good reason. Due to the coronavirus crisis, unemployment in the United States is likely to be at its highest since the 1930s, according to one source. Thirty-nine million Americans have lost their jobs in nine weeks. In the UK, 2.1million people were unemployed in April. And, much as the virus seems to be retreating, the economic sickness will get worse.
So what about a New Deal? Certainly, many pundits are calling for a version of Franklin D Roosevelt's two-phased economic programme, implemented in 1933 and 1935, to be rolled out. Democratic candidate Joe Biden and his campaign team talk of building a presidency in the spirit of FDR and the New Deal.
Many newspaper columnists and commentators are trying to revive the spirit of the New Deal in the war against the Covid recession. In the UK, former Conservative MP Nick Boles repeated the call in a column in the Financial Times, quoting FDR: 'The country needs… bold, persistent experimentation… It is common sense to take a method and try it. If it fails, admit it frankly and try another. But above all try something.'
There are some positive aspects of the New Deal. It reflected a willingness to experiment, to challenge the orthodoxy in a way that Roosevelt's Republican predecessor, Herbert Hoover, who became president only six months before the Wall Street Crash in 1929, was unwilling to countenance. Something in this spirit is indeed the correct response to the Covid crisis.
But many here are thinking of the myth of the New Deal, rather than what the programmes actually accomplished. Moreover, they forget the negative aspects. Roosevelt proved a flexible politician, willing to surround himself with what he termed his 'brain trust' – men and women who had the imagination and administrative ability to devise new policies. An enormously popular politician, he implemented top-down policy by politically selling his advisers' ideas.
In the first 100 days of his presidency, FDR transformed the role of president. A flurry of bills, implemented just after he took office in 1933, provided relief. He also established what became known as the alphabet-soup agencies, because of the array of acronyms by which they came to be known. There was the Agricultural Adjustment Act (AAA), which set crop prices, the Civilian Conservation Corps (CCC), which took young men off the street and set them to work. The National Industrial Recovery Act (NIRA) attempted to stabilise wages and production and recognised the rights of labour to organise and to have collective bargaining with management.
The hallmark of the second New Deal, implemented in 1935, was the Works Progress Administration (WPA). The principal relief agency, it was an attempt to provide work rather than welfare. Under the WPA, buildings, roads, airports and schools were constructed. Roosevelt also passed the Social Security Act, which remains in place today.
The New Deal accomplished a great deal, making Biden's paltry suggestions – like his promise to forgive federal student-loan debt ($10,000 per person, minimum) and add $200 a month to social-security checks – look puny.
But it was nowhere near enough. Real Gross Domestic Product (GDP) per adult – which was 39 per cent below its expected level in 1933, the worst year of the Depression and the year that New Deal policies began – remained 27 per cent below trend in 1939. Unemployment during the Thirties was above 20 per cent for four consecutive years, and was more than 10 per cent for 10 consecutive years. Historian Nelson Lichtenstein, who is sympathetic to FDR, admits that the economic crisis ended not because of the New Deal, but because of the war. 'It really could be argued that the Second World War, which ultimately lowered unemployment and increased GNP through weapons production, really played a much bigger role.'
Moreover, its aim was not reform, but to conserve America. Though the New Deal's Federal Arts Project sought to establish 'in some ways a new base of American life', as Harry Hopkins put it, many looked to the past for inspiration. During the 1930s, the cowboy became the iconic American archetype, harking back to a rugged, Anglo-Saxon America of the frontier in the 19th century.
Roosevelt sought to conserve a mythical racial past, before people of different ethnic and racial backgrounds rubbed elbows in large urban areas. The newly defined American art included very few representations of blacks or recent immigrants, and American music drew a heavy line between 'black' and American folk music, despite blues and hillbilly music (later country and western) having similar roots. FDR strengthened racial homogeneity by supporting Filipino independence so that Filipinos, like all other Asians, could be deemed racially unsuitable for American citizenship. The Home Owners' Loan Corporation, introduced in 1933, enforced racially segregated neighbourhoods by refusing to allow mortgages for blacks to live in 'white' areas.
Despite being accused of being a 'communist' for recognising unions, FDR sided with employers in every dispute. Social security undoubtedly helped many Americans in dire need. But as recently as 1924, the American Federation of Labor had fought proposals to nationalise social security, precisely because it undermined the power of unions who then provided it.
The government's involvement in culture also made it far more conservative. Songs like 'Cocaine Lil', 'Dead Drunk Blues', 'There's Many a Man Killed on the Railroad' and others were removed from songbooks during the decade as wholesome songs about health and home were promoted. The Public Works of Art Project (PWAP) discouraged art that was abstract, controversial or swayed by 'foreign' influences. Edward Rowan, who was an assistant director of the project, argued that while government artists should be given 'the utmost freedom of expression… any artist who paints a nude for the Public Works of Art Project should have his head examined'.
None of this is to say that the radical changes of the New Deal should not be considered. But we should not pursue a top-down project like the New Deal. As historian Eric Rauchway notes: 'We might also learn from the New Deal's deficiencies. We should be bold, going bigger sooner and erring on the side of too much rather than too little, and uncompromising in seeking equity.' Only by involving people in the solutions will we be able to come out of the coming depression stronger than when we went in. Let's not squander the opportunity.
Kevin Yuill teaches American studies at the University of Sunderland.
Picture by: Getty.
To enquire about republishing spiked's content, a right to reply or to request a correction, please contact the managing editor, Viv Regan.