#MeToo and the messiness of life
JoAnn Wypijewski's bracing collection of essays exposes the simplistic moralism of modern sexual politics.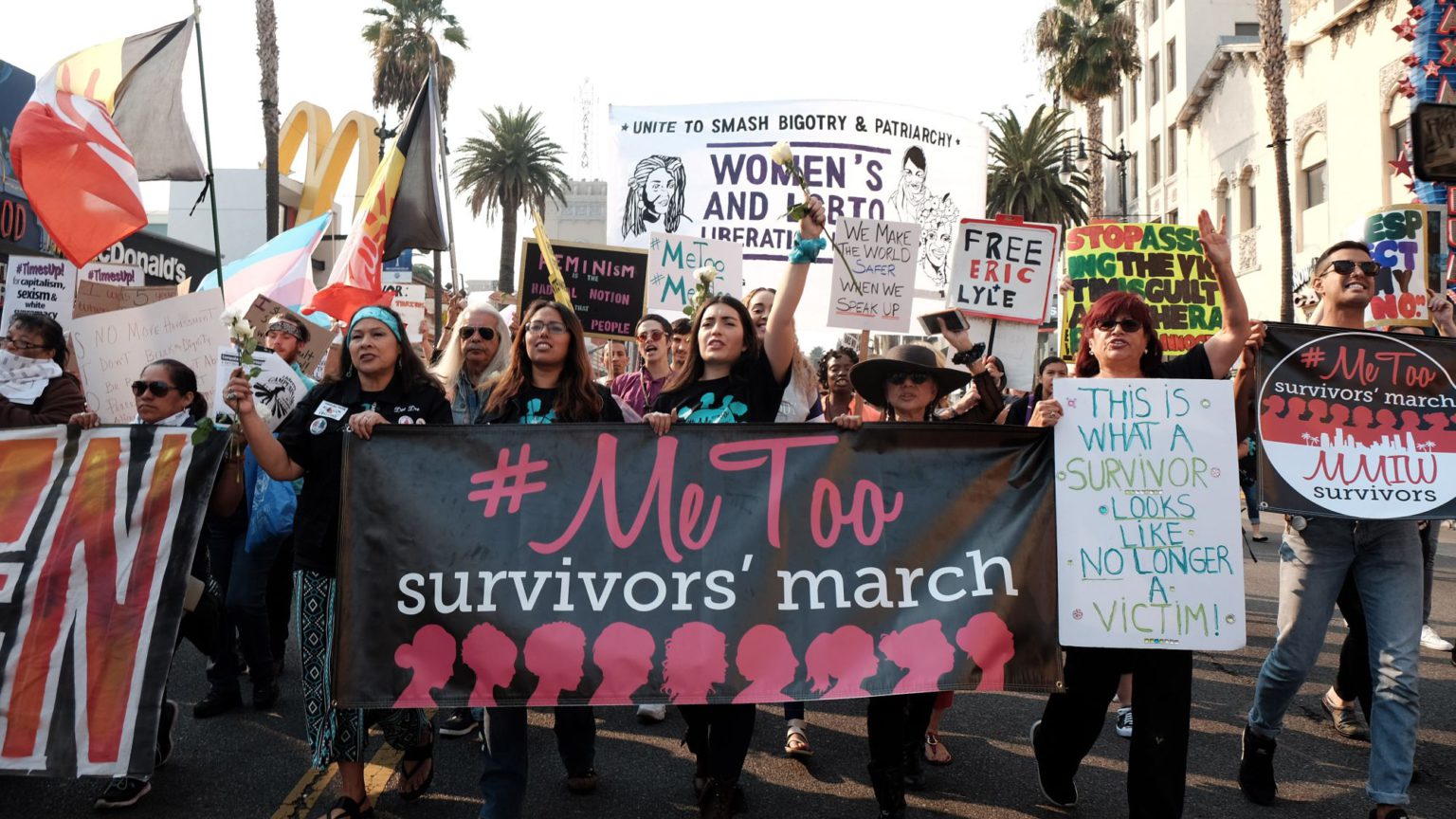 Plus ça change… JoAnn Wypijewski's bracing collection of essays, What We Don't Talk About When We Talk About #MeToo, demonstrates that even in these unprecedented times, some things never change. From 20th-century panics about homosexuality, sex education, pornography, familial abuse, paedophilia and fearful fantasies of Satanic rituals, to campus crusades against free speech, 'epidemics' of harassment and assault, and the #MeToo movement, crusades against sexual freedom, fairness and speech employ similar methods in their madness.
Actions and words are conflated, along with felonies, misdemeanours and mere discourtesies. Language that offends becomes the equivalent of a physical assault; pornography becomes rape. Child abuse includes yelling at your children as well as beating or molesting them. Sexual assault includes a friendly pat on the knee or coerced sex, and actionable coercion includes allegedly manipulative language as well as physical restraint. As Wypijewski observes of #MeToo, 'definitions collapse… Suspicion of deeds raises the same alarm as deeds.' Due process, presumptions of innocence, and rights of dissent are sacrificed with fundamentalist religious fervour in order to protect hordes of self-identified victims. '[A]ccusations become moral lessons of Good's triumph over Evil.'
Wypijewski is not the first to offer this critique, but she grounds it in revelatory reporting on sex and power scandals of the past 30 years, in essays dating back to the early 1990s. Wypijewski explores the murder of gay college student Matthew Shepard, which led to expansions of federal hate-crime laws; the case of a young AIDS victim condemned for spreading the disease; paedophile priest scandals and some questionable civil and criminal cases they inspired; torture at Abu Ghraib prison, and the subsequent trials of selected American military personnel. She offers sharp, short takes on other outrages, including the demonisation of Woody Allen, prosecutions of teenagers for consensual sexting, and Supreme Court-approved strip searches of people arrested for traffic violations. It's a testament to her skill and to the simplistic tales of victims and villains animating so many moral panics that some decades-old essays never seem dated. Wypijewski is an original thinker as well as a careful reporter, and this collection offers exemplary exercises in narrative journalism.
She is alert to the vigilantism and voyeurism that turns the players in these scandals into caricatures of good and evil, dehumanising them all. Consider the notorious case of the Central Park 5, which Wypijewski covers briefly in her introduction. It involved a group of lower-income black and brown teenage boys wrongly convicted for the vicious, nearly fatal 1989 rape of an affluent white female jogger. Right and left the boys were condemned as animals, members of a 'wolf pack', symbols of a soulless moral anarchy stalking law-abiding citizens of the city. They were imprisoned for years, thanks to coerced confessions and a prejudicial prosecution. Released after the actual rapist confessed, they eventually received $41million from the City of New York to settle a civil lawsuit.
A 2012 documentary and recent Netflix series upended public perceptions of this case, reversing the roles of heroes and villains. Now the boys are symbols of injured innocence; the police and, notably, the lead prosecutor, are agents of soulless injustice. (The once celebrated prosecutor has now been effectively blacklisted.) If there is truth to these revised characterisations, they are, Wypijewski observes, 'more a matter of sentiment than principle'. Teenagers are still being prosecuted as adults, including boys accused of rape, who are still condemned as wholly and irredeemably evil. Justice is 'a matter of demonising the right people… rape is a heinous crime except when wished upon those accused of it'.
Injustice naturally results, as Wypijewski demonstrates, whether chronicling the overzealous prosecution of a flawed, gay priest or the Abu Ghraib trials that targeted low-level military personnel who guarded a hellish Iraqi prison, while, in Washington, the architects of torture flourished. She doesn't excuse bad behaviour – the defendants in the Abu Ghraib case deserved to be prosecuted – but she does place it in context, clarifying the breadth of shared, unacknowledged responsibilities, and the costs of scapegoating the guilty as well as the innocent.
Dissent and due process (along with common sense) are sacrificed in the frenzy to 'name and shame', exemplified by the #MeToo movement. 'Sex figures as a preternatural danger', Wypijewski writes in her title essay, 'monsters abound', offering relief from the challenges of moral complexities. The monstrous among us are so much less confusing than actual human beings.
Wendy Kaminer is an author, a lawyer and a former national board member of the American Civil Liberties Union.
Picture by: Getty.
To enquire about republishing spiked's content, a right to reply or to request a correction, please contact the managing editor, Viv Regan.