Universities are pressing the self-destruct button
Online lectures and virtual years abroad will only make prospective students wonder why they should attend at all.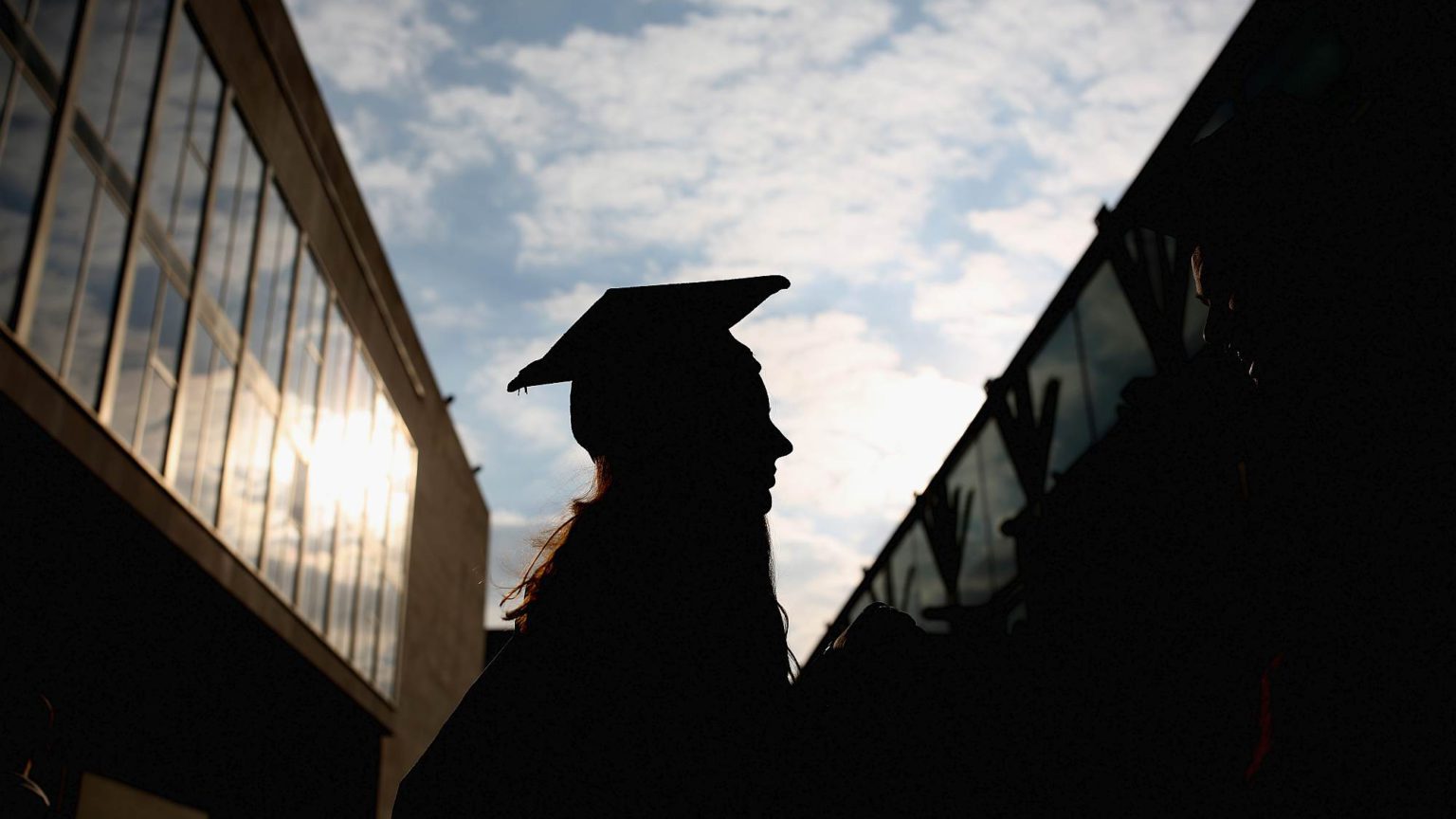 You're 18. Your final year at school came to an abrupt end back in March. You missed out on last lessons and farewell parties with friends and teachers. The exams you had been working towards were cancelled. The summer plans you made – a festival in June, a holiday with your mates in July, a job working in a local bar – have all been abandoned. Then you learn that the university you've secured a place at will be running online lectures for the whole of the next academic year. Now you wonder whether the one thing you've been looking forward to – leaving home and going to university – will ever actually happen.
From the moment coronavirus was first identified, universities raised the alarm about the financial crisis about to hit higher education. Deserted campuses and cancelled graduation ceremonies meant an immediate loss of revenue. Profit-generating conferences and summer schools have been jettisoned. International students, with their lucrative fees, may stay away, and there are concerns that many UK students – each carrying a £9,250 cheque – may also defer entry.
When it comes to a national bailout for the higher-education sector, sympathy has been in short supply. Universities are seen by many in government and beyond as luring students on to courses that bear little relation to the needs of the economy, and leaving individuals burdened with huge amounts of debt they may never be able to repay, all while inculcating a politically unhelpful left-wing bias. Hospitals, care homes, furloughed workers and the self-employed may all deserve government largesse: universities do not.
The financial problems facing higher education might be making headlines now, but they did not emerge with the onset of coronavirus. For almost two decades, universities have been encouraged to operate as businesses competing with each other for student customers and research grants. As a result, highly paid managers have become far more concerned with unveiling shiny new buildings, rewriting mission statements and moving up league tables than focusing on anything so mundane as quality teaching and research.
The upshot is that academics now comprise a minority of university staff; students are bribed with unconditional places to ensure their custom; once at university they spend less time in classes and lectures, as well as less time engaged in private study, yet grade inflation is rampant. Meanwhile, every aspect of university life – from research to teaching to student satisfaction – is monitored, tracked, measured and ranked. In the competition for market share, there have been winners and losers. Some lower-ranking universities have struggled to recruit students, while other once successful institutions have gambled on expensive building projects – and lost.
Talk now is of universities merging, courses being cut, staff being made redundant, and even, potentially, some institutions folding altogether. Government funds are likely to come with strings attached: this could mean not just mergers and closures but also a loss of institutional autonomy and, potentially, decimation of the arts and humanities in favour of a relentless focus on the needs of the economy. The unhindered pursuit and passing on of disciplinary knowledge has long been reduced to just another item on an academic's wishlist – the danger now is that it will be erased entirely.
If universities want to avoid being held over a bailout barrel, they desperately need to provide their own justification for receiving public funds that must focus on what they do best. Pubs and leisure centres can provide young adults with satisfaction. Counsellors and trained professionals are best placed to deal with mental-health problems. Apprenticeships, training programmes and learning on the job are the best ways to become employable. But only universities can provide an intellectual environment that pushes students beyond their comfort zone, and forces them to engage with new ideas and to learn more about the world and their place in it than they ever imagined possible. It is this intellectual mission, made real through teaching and research, that gives universities their unique purpose. For young adults, moving away from home, making new friends, joining clubs and societies – and, yes, drinking too much and having sex with people you never want to see again – are an intrinsic part of growing up and gaining intellectual and moral independence.
Of course, one way to demonstrate a need to fund higher education is for universities to get back to business as usual. But Cambridge University has announced that lectures will be conducted online for the whole of the next academic year. Manchester has committed to online lectures for the first term. Some universities are planning to delay the start of the academic year, and others will cancel year-abroad programmes. Some suggest only science students will be welcome on campus at first, with other disciplines offering more online than face-to-face teaching. These plans are ridiculously out of proportion to the threat coronavirus poses to young adults.
Proposals to move lectures online and shift to virtual years abroad show that universities are being run by people with no understanding of what higher education is for. Going to university is not the same as purchasing a Netflix subscription, and attending a lecture is about far more than watching a screen in your bedroom. Students know this – that's why one in five are now reported to be thinking of deferring their place. Prospective students have already had to deal with cancelled plans and messed-up gap years. Let's not deny them freshers' week, living away from home, lectures, libraries, new friendships and tutorials. Let's use the current crisis to reassert all that's important about university – not degrade higher education even further.
Joanna Williams is a spiked columnist and director of the think tank, Cieo.
Picture by: Getty.
To enquire about republishing spiked's content, a right to reply or to request a correction, please contact the managing editor, Viv Regan.