Why we must be free to burn flags
In Germany, it is now a hate crime to desecrate the EU flag.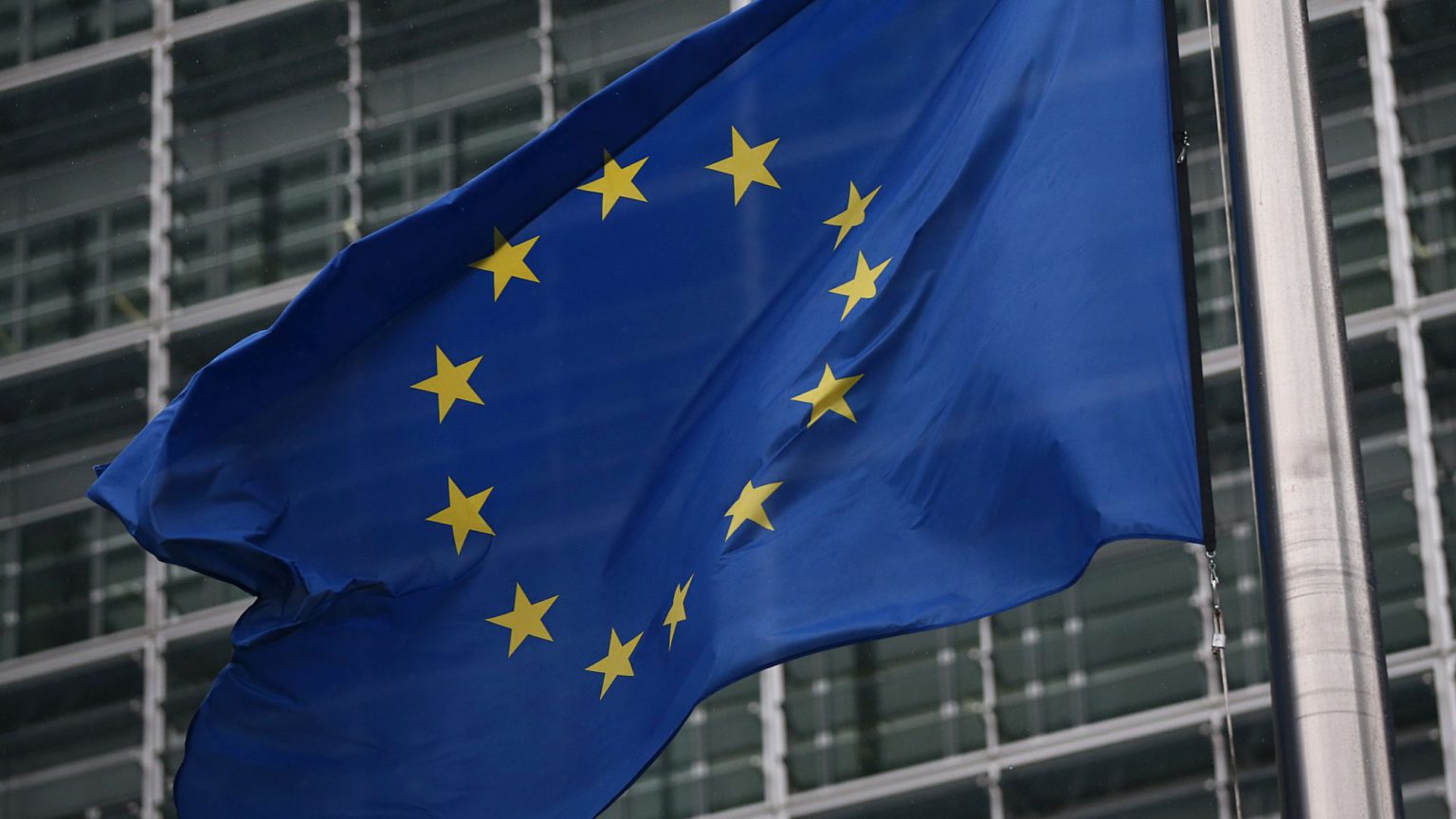 Quick, think of any country's flag! As of last Thursday, anyone in Germany who rips up the flag of that country, or indeed of any country, could be charged with a hate crime and face a jail sentence of up to three years. This will have enormous ramifications for the future of free speech.
Most people burn flags in protest. But Angela Merkel's minister for justice, Christine Lambrecht, says flag-burning has no place in peaceful protest. Instead, she says, the sole purpose of flag-burning is to 'stir up hatred, anger and aggression' – a gross oversimplification of the matter at best.
The right to protest is clearly a fundamental one, and a major part of protesting is imagery and symbolism. This is particularly true in the modern world, in which protesters want to catch the attention not only of the broadcast and print media but also of social-media users across the world. In recent years people have burnt the American flag to protest against Donald Trump; the Chinese flag has been burned in Hong Kong. Both are perfectly valid forms of protest.
For politicians to see flag-burning in such a black-and-white way reveals a deeply worrying disregard for context. Can flag-burning be done in a hateful way? Yes, of course. But surely, at the very least, due process must be applied on a case-by-case basis. As it stands, all this new law will likely do in practice is impede the rights of Germans to criticise nation states and their actions. In a free society, people should have every right to deface, say, the American flag during a visit by President Trump as his cavalcade passes by. The same should be true of Putin, Xi, Erdoğan or indeed any world leader.
More absurdly, Lambrecht claims that the act of flag-burning is wrong because it can hurt people's feelings. To which the best response is: so what? The point of protesting is to not beat around the bush or to tiptoe gingerly around an issue so as not to offend. People go on protests to declare their stance on a matter as forcefully and as publicly as possible.
Germany's new law doesn't only apply to nation states, either. Desecrating the EU flag is also forbidden. But the claim that burning an EU flag could be deeply offensive begs the question – to whom exactly? Despite the EU's best efforts, the European Union is not a nation state. It represents a political arrangement rather than a national identity. Making the EU flag an untouchable object is effectively granting undue protection to one political ideology over another.
As well as national flags being protected, so are national anthems (including the EU's Ode to Joy, of course). Any denigration of a national anthem is equally treated as a hate crime. It would be remiss not to mention that at the time of writing, the Chinese authorities are in the process of attempting to slip through a law in Hong Kong that would make it illegal to insult the Chinese national anthem. This law is rightly being met by strong opposition. In contrast, the German equivalent, which, if anything, goes even further, has swept through parliament. The only party to oppose the law was the AfD.
As with all hate-speech legislation, Germany's flag-burning will do nothing to challenge 'bigotry' or 'hatred'. Instead, it will be used to clamp down on legitimate political expression.
Chris Tettenborn is a writer.
To enquire about republishing spiked's content, a right to reply or to request a correction, please contact the managing editor, Viv Regan.