Welsh ministers don't even know their own rules
By refusing to follow England out of lockdown, the Welsh government has created needless confusion.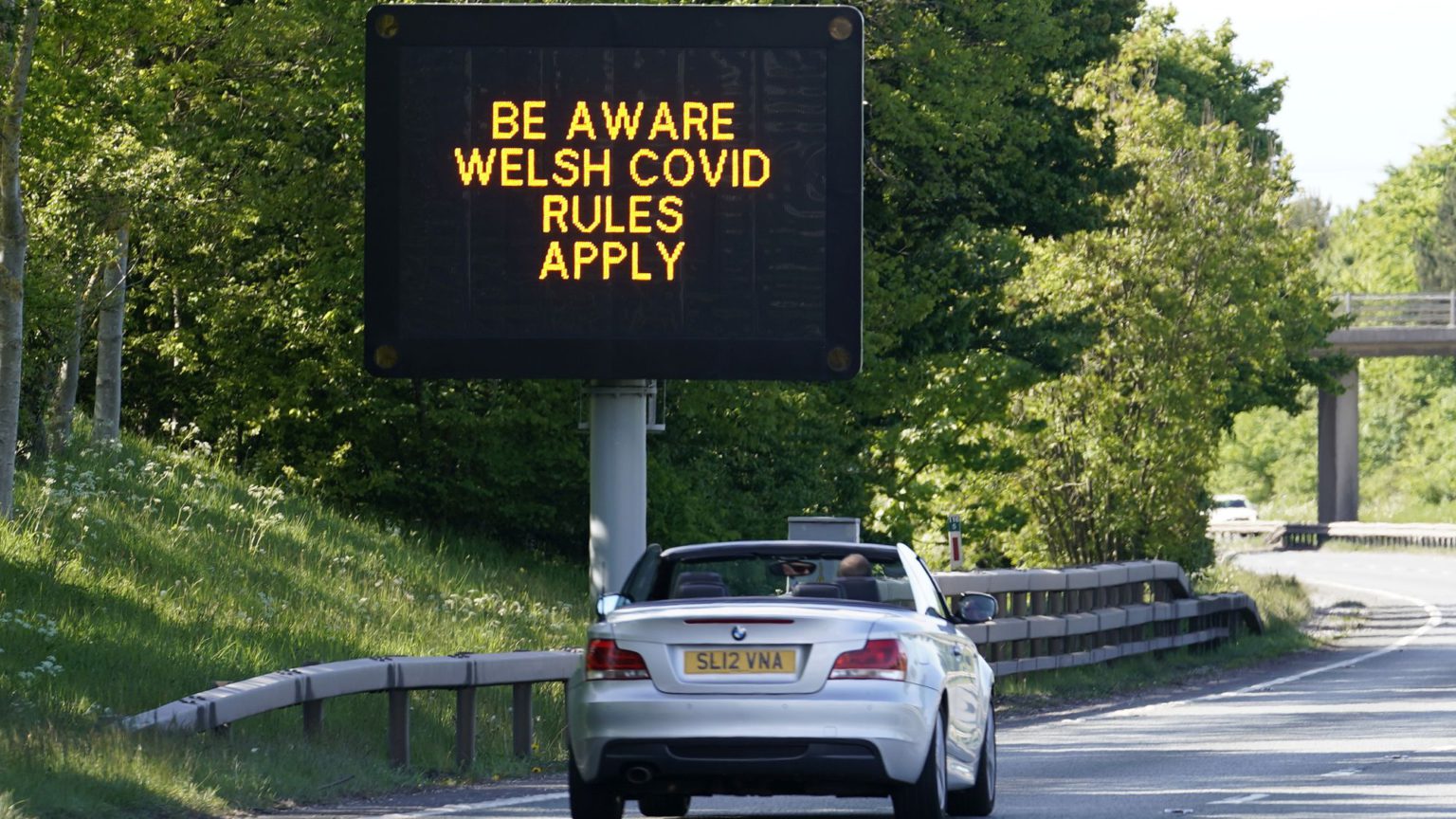 The ongoing pandemic has exposed the fundamental flaws of Welsh devolution, in ways more obvious than at any time in the 20 years since its inception. At best, it has led to comical absurdities. At worst, it has led to dangerous levels of incompetence among the Welsh government and confusion among the population.
During his Sunday evening TV address, Boris Johnson outlined his plan to ease the lockdown restrictions in the weeks and months ahead. There was a great deal of confusion at first. But the following day, the UK government published a 60-page document outlining its plans in depth. That afternoon, Johnson addressed the House of Commons, and in the early evening he gave a news conference to offer further clarity.
Things were even more confusing in Wales, where, on bank holiday Friday, first minister Mark Drakeford held a little-watched news conference to announce a three-week extension to the lockdown, with some very minor loosening. Only a small minority of Welsh people would have interrupted their bank holiday to watch the briefing. Some may have seen snippets on TV news bulletins, but a very large number would have been completely unaware it ever took place.
Last Monday, on the day the UK government published its proposals, Paul Davies, leader of the Welsh Conservatives, challenged Drakeford to outline his plan for easing the lockdown. The plan was eventually published on Friday, but it was thin on detail and offered no dates. In Westminster, Labour leader Keir Starmer had been demanding a detailed plan from Johnson for weeks. Yet the same standards don't appear to apply to Labour in Cardiff Bay.
Worse still, Drakeford didn't even seem to be aware of what lockdown rules were already in place. He wrongly said at a news conference that, 'The rules in Wales are that two people can meet providing they observe social distancing'. He then dug himself into a deeper hole by adding that two people have been able to interact in that way throughout the lockdown. He said he had always seen people meeting whenever he bicycled through one of the major fields in Cardiff on his way to his allotment.
Embarrassed civil servants were forced to clarify that people can only leave home for five specific reasons: to take exercise, to go to work if it's not possible to work from home, to shop for 'necessities', to address a medical need, or to provide care for a vulnerable person. But they added that pre-arranging to meet friends and family, even one at a time, is not a 'reasonable excuse'. Anyone following Drakeford's incorrect advice might have potentially received a fine from the police.
Furthermore, what on earth was Drakeford doing making journeys to his allotment? Tending to an allotment is a hobby and so it doesn't meet his own criteria for leaving home. 'Do as I say, not as I do', seems to be the mantra from Wales' nanny-in-chief.
And Drakeford wasn't the only one caught out. Last Tuesday, pictures appeared in the Sun showing Wales' health minister, Vaughan Gething, eating chips with his wife and child in a picnic area of Cardiff Bay. Conveniently, the guidance was altered a day later and having something to eat in a park while out exercising is now permitted.
If Boris Johnson or Matt Hancock had made similar gaffes or had broken the rules in this way, the London media would have demanded their resignations. But there was barely a squeak from the supine Welsh media, who have a dangerously cosy relationship with the Cardiff establishment.
Thanks to the easing of the lockdown, in recent days we have witnessed heart-warming scenes on news bulletins of people in England meeting up with their parents for a walk or a chat on a park bench, while keeping two metres apart. Drakeford and his government have cruelly decided that the Welsh cannot do this. They have yet to explain why we can be trusted to keep two metres apart from the person in front of us in the supermarket queue, but cannot be trusted to keep two metres apart from our own mothers in a public park.
The divergence in approaches of the UK and Welsh governments has led to some crazy situations, particularly as large numbers live within 20 miles of the border with England. A person living just over the English side of the border in Lydney, Gloucestershire, can now legally drive for four hours to a beach in East Anglia, but cannot drive to a beach less than an hour away in Barry, South Wales.
None of this confusion would have been an issue 25 years ago, in the pre-devolution years, when there would have been one clear plan, and one set of instructions applying to the whole of the UK.
Marcus Stead is a journalist based in Cardiff.
Picture by: Getty.
To enquire about republishing spiked's content, a right to reply or to request a correction, please contact the managing editor, Viv Regan.