The madness of banning menthol cigarettes
Anti-smoking zealots are still labouring under the delusion that prohibition is a good idea.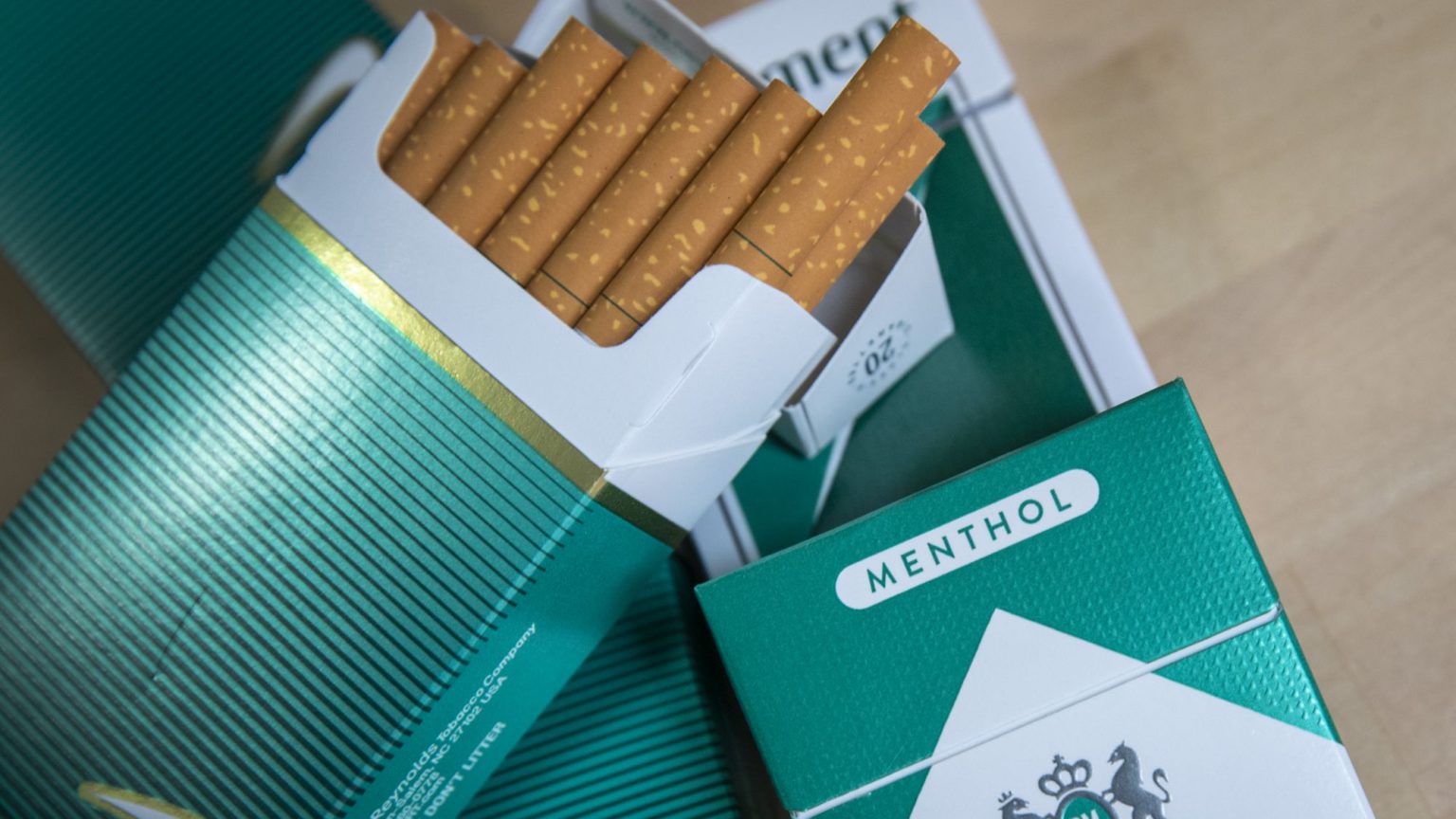 On Wednesday 20 May, it will become illegal to sell any tobacco product that has a 'characterising flavour'. In practical terms, that means a ban on one flavour in particular: menthol. Aside from the fact this ban is a directive issued by the EU, despite the UK leaving it, why do we need yet another ban at all?
While a minority taste, menthols are still popular. According to one research study, about one-in-eight smokers prefer menthol-flavoured cigarettes. Moreover, according to industry figures, around 25 per cent of cigarettes sold in the UK are menthols or capsule cigarettes, that can be given a menthol flavour by pressing a button on the filter. Either way, a lot of smokers prefer their cigarettes to have a minty taste.
There's no evidence that flavoured cigarettes are any more harmful than unflavoured ones. So why are they being banned? One explanation is the assumption that 'tobacco should taste like tobacco', because that will put young people off developing a taste for cigarettes. Which is odd, because in the past flavour wasn't regarded as an important reason why people took up smoking. A desire to show independence, rebellion or maturity – along with trying new things and experimenting – were the usual reasons given for teenagers taking up smoking.
If the menthols ban is a bit tone-deaf when it comes to young people's smoking habits, it is positively patronising when it comes to women, who are twice as likely to smoke menthols as men. Along with a ban on slim packs (but not slim cigarettes), the belief is that because women prefer different flavours or pack sizes, they'll simply give up smoking if those things are taken away. It seems anti-smoking campaigners can't distinguish between preferences about how we smoke and the reasons why we choose to smoke in the first place.
But there is one overarching reason why menthols are being banned: this ban is seen as the latest step towards a complete ban on cigarettes.
As Simon Clark, director of the smokers' rights group Forest, told me: 'Britain is sleepwalking to prohibition. Policies such as plain packaging and the tobacco-display ban have tried to denormalise tobacco, but tobacco products have still been available to adults who choose to smoke. Now we're seeing the elimination of products that account for almost a quarter of all cigarettes sold in the UK.' What's worse, the ban is going to come as a surprise to nearly 40 per cent of smokers, according to a survey undertaken for Forest in the run-up to the menthols ban.
Smokers have become a fairly easy target in recent years. Menthol smokers, as a minority of smokers overall, are in an even weaker position to complain. So a significant chunk of the cigarette and rolling tobacco market is wiped out, just like that. The overwhelming majority of menthol smokers will carry on smoking, but their experience will be just that little bit less pleasant.
Prohibition doesn't exactly have a startlingly successful track record. This year marks 100 years since alcohol prohibition came into force in America. Despite the fact that it was enacted as a constitutional amendment, and should have been almost impossible to reverse, the policy lasted fewer than 14 years before being scrapped. Banning a product without persuading people why they should avoid it simply creates a black market, dominated by organised crime. If selling a prohibited product means establishing 'turf', then violence and murder are sure to follow. It turns otherwise law-abiding citizens into criminals, too.
Prohibition also means replacing legal products that are regulated for their quality with whatever illegal product people can get their hands on – leaving plenty of opportunity for adulteration. And there is what one writer called the 'iron law of prohibition': the stronger the ban, the stronger the product. It is easier to smuggle and sell concentrated products. In Prohibition America, that meant spirits were easier to get hold of than beer. In the 1980s, it meant the rise of 'crack' cocaine.
Of course, legal workarounds will always be preferable to law-breaking. When it comes to the menthols ban, tobacco companies are innovating, or taking advantage of the exact letter of the law. Imperial Tobacco, for instance, has launched Rizla Flavour Cards, which are popped into a fresh pack of cigarettes and imbue them with a menthol flavour. JTI has introduced menthol cigarillos. Not only are they not very different to regular cigarettes, but they can be sold in packs of 10, and don't need to be sold in plain packs. (Cue outrage from anti-smoking zealots.)
But workarounds aside, the menthols ban will encourage even more smokers to source cigarettes through the black market. And the ban will be just the latest step in a 'death by a thousand cuts' strategy to eliminate smoking altogether. Among anti-smoking campaigners, the dream is of a 'tobacco endgame', where smoking rates fall to below five per cent. That is already the policy in England and Scotland, for example. You can bet that this won't be a policy based simply on gentle persuasion.
The real problem with prohibition is not that it gives rise to crime, adulteration and all the rest, serious though those problems are. The biggest problem is that it denies us choice.
The original temperance campaigns against alcohol didn't seek to ban alcohol. Rather, forswearing booze was celebrated as a means of personal and moral improvement. Whether you agree with that sentiment or not, it's a moral dilemma that should be left to individuals, not governments. Taking that choice away, as prohibition does, essentially deprives us of an important aspect of our humanity: the capacity to make moral choices.
Rob Lyons is author of a new Forest report, Prohibition: a bad idea that won't go away, available for download here.
To enquire about republishing spiked's content, a right to reply or to request a correction, please contact the managing editor, Viv Regan.