Dennis Potter: television's great dramatist
His devotion to the medium sprang from his commitment to democracy.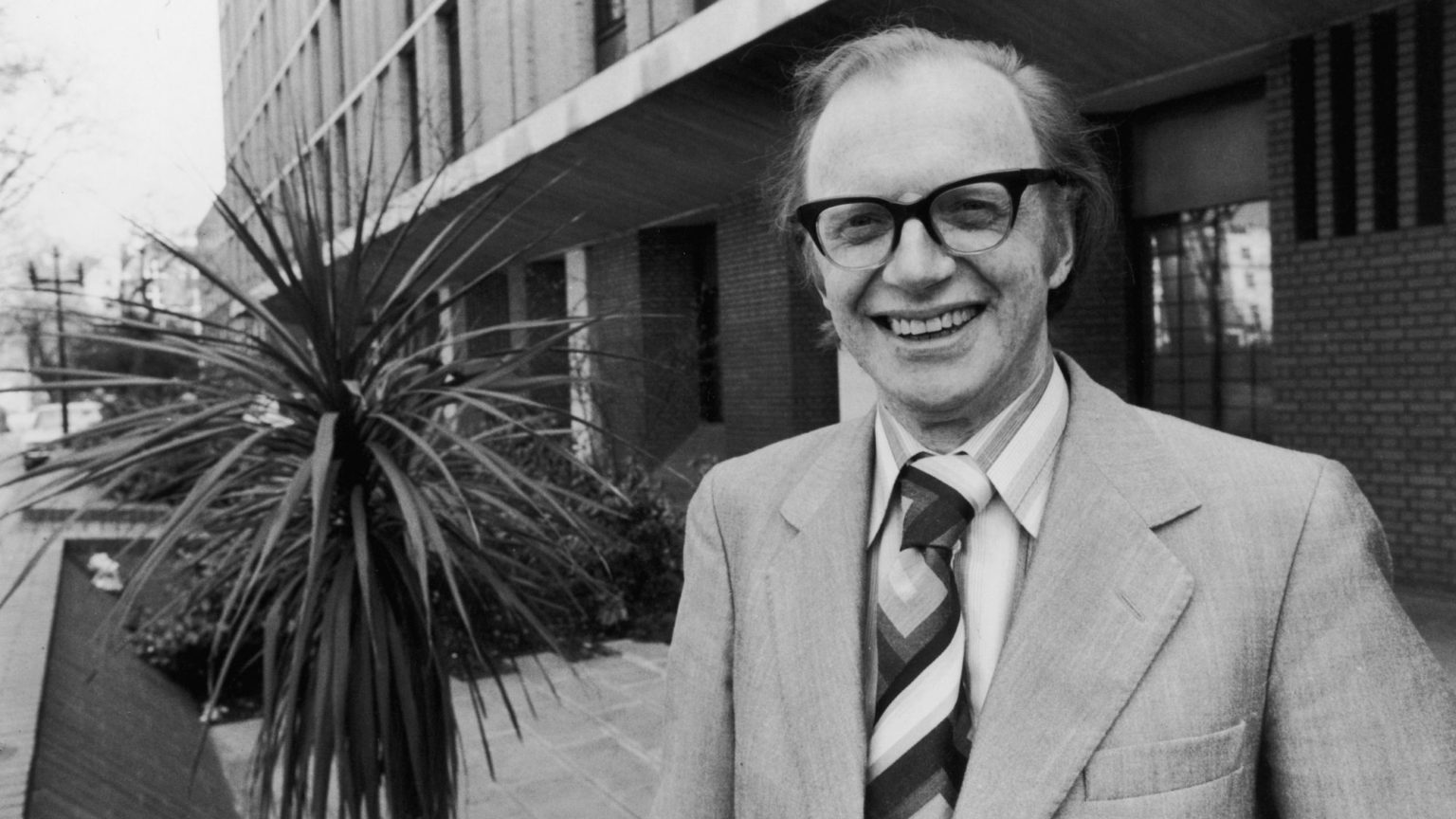 If there is a better television drama series than Dennis Potter's The Singing Detective (1986), I haven't seen it. Recently I decided to watch again this fascinating and curious story, one in which the penumbral borderlands between past and present and fact and fiction are continually transgressed. It seems unlikely that such an experimental work of art would find its way on to television these days, let alone at a primetime slot on BBC One. For those unfamiliar with Potter's work, The Singing Detective is as good a place as any to start.
On this day, 85 years ago, Dennis Potter was born in Berry Hill, one of the many coal-mining communities of the Forest of Dean, Gloucestershire, an area described by Potter as the 'heart-shaped space between two rivers'. For many years the Forest was isolated both in a geographical and cultural sense. Technological advances came at a slower pace, and the old dialect was still common when Potter was a child. He grew up saying 'thee' and 'thou' rather than 'you', and even today one can still occasionally hear phrases such as 'ow bist, old butty?' from older Foresters.
Potter's childhood is one of the key influences in his work. In The Singing Detective, the protagonist Philip Marlow, a bedridden author played by Michael Gambon, spends his time on the hospital ward immersed in reveries that fluctuate between the past, the present and potential futures. Scenes from his novels become indistinguishable from memories of his infancy. The act of remembering, Potter implies, is like a form of detective fiction because it involves the piecing together of clues that may or may not be reliable. The multiple narratives and subplots are porous, so that the viewer can never quite be sure where fiction ends and truth begins. It is impossible to watch the series passively because, like Marlow, we find ourselves teetering on the threshold of reality.
Potter was always insistent that we look back on our past with what he called a 'tender contempt'. His depiction of childhood is particularly unsettling, because it invites us to reconsider our own romanticised perspectives. The Forest of his youth recurs in many of his plays, and is often the site of formative trauma. This is the location where Philip Marlow happens upon his mother committing adultery in The Singing Detective, where Daniel Feeld is sexually assaulted in Cold Lazarus (1994), and where the group of children in Blue Remembered Hills (1979) lock their friend in a barn and burn him to death. For Potter, childhood is a time of confusion, fear and brutality.
Aspects of Potter's life continually resurface in his dramas, although he was adamant that his work was in no sense autobiographical. 'It isn't about me', he once said to the writer Graham Fuller, 'but I like dramatically the feeling that it is'. Many have found this unconvincing. Marlow in The Singing Detective suffers from his creator's rare form of psoriatic arthropathy, a debilitating illness that would attack the skin and ossify the joints (this is why Potter always appears in television interviews with clenched fists). The sexual predator of Moonlight on the Highway (1969) matches the description of 'the man with spiky hair and eyes the colour of phlegm' who abused Potter as a child. His time as a clerk in the War Office during the Suez crisis forms the basis of both the play Lay Down Your Arms (1970) and the series Lipstick on Your Collar (1993). As W Stephen Gilbert puts it in his biography of Potter, 'in his work he stands before us naked… more than naked: bleeding, his flesh flayed, his guts spilled'.
Potter was passionate about politics. Like the eponymous character of Stand Up, Nigel Barton (1965) and Vote, Vote, Vote for Nigel Barton (1965), Potter stood as a Labour candidate for parliament. In the tradition of George Orwell, his left-wing politics were infused with a cultural conservatism and a recognition of the importance of structure and tradition to society. Even his decision to devote his life to writing for television was a political act. Here was a new medium that had the potential to cut through class hierarchies and reach a varied and wide audience. 'The thing about television', he said, 'is the sense that you get all sorts of people of differing backgrounds, different ages, different assumptions about life, all sitting down at the same moment of time to watch the same sequence of emotion or argument.' As far as Potter was concerned, this was a democratising force for the arts. It was a source of some distress for him that his plays proved to be unpopular with the working-class coal-mining community from which he hailed.
Some have suggested that Potter's commitment to the medium of television, what he once lovingly described as 'the little grey-faced monster squatting in our living room', has been to the detriment of his legacy. As the playwright Trevor Griffiths argued: 'If he'd worked in the theatre he'd have been the Shaw of our day. He would have been that substantial.' Certainly much of Potter's work remains obscure, even to his admirers. A Beast With Two Backs (1968) and Where Adam Stood (1976) rank among his finest plays, but have only rarely been granted the repeats on television they so deserve.
Brimstone and Treacle (1976) is much better known, perhaps due to the controversy that ensued following its banning from the BBC. Scheduled to be broadcast and even listed in the Radio Times, the then director of programmes, Alasdair Milne, withdrew the play at the last moment on the grounds that he found it 'nauseating'. It was eventually transmitted 11 years later, and in the interim Potter had written two other versions: a stage play and an ill-judged movie adaptation starring Sting. The original television play follows a demon in human form (played brilliantly by Michael Kitchen) as he inveigles his way into the household of a middle-aged couple with a daughter who has been left in a vegetative state after a car accident. Having earned their trust, the demon eventually rapes the daughter and, in doing so, restores her sentience. It is the blackest of comedies, and offers an excoriating analysis of the dangers of nostalgia and religiosity.
In this and other plays, Potter returned obsessively to the theme of memory. 'We constantly rewrite our past', he said, 'to fit the moods or prejudices or even the hopes of our present'. The notion lies at the heart of his masterpiece The Singing Detective, but is just as effectively addressed in Schmoedipus (1974), in which a bored housewife is visited by a sexually provocative young man who may or may not be the baby she once gave up for adoption. Best of all is Cream In My Coffee (1980), the story of an elderly couple who return to the seaside hotel they had visited when they had first fallen in love. The mutual desire and excitement of the young Bernard and Jean, presented in a series of flashbacks, is grimly offset by Potter's depiction of their older selves. Embittered and contemptuous of his wife, Bernard now claims that he is simply waiting for death. Jean, for her part, is resigned to having wasted her life on a loveless marriage. In the flashbacks we learn that the once promising relationship had been poisoned from the outset. For all its cynicism, it is a remarkably poignant and sympathetic study of the ephemerality of love.
In his final months Potter was struggling to complete his final two plays, Karaoke and Cold Lazarus, and was convinced that his passion for writing was keeping him alive. He met with Melvyn Bragg to record what was to be his last interview on 15 March 1994, less than three months before his death from pancreatic cancer. Although he is as eloquent and illuminating as ever, he is seen repeatedly drinking from a flask of liquid morphine in order to keep the pain at bay. While speaking of his legacy, he quotes from one of his favourite childhood hymns: 'Will there be any stars, any stars in my crown, when the evening sun goes down, when I wake with the blessed in the mansion of rest, will there be any stars in my crown?' Leaving behind a body of work that few contemporary dramatists could hope to rival, it feels safe to say that his legacy is assured.
Andrew Doyle is a stand-up comedian and spiked columnist.
To enquire about republishing spiked's content, a right to reply or to request a correction, please contact the managing editor, Viv Regan.