Rees-Mogg is right: bring MPs back to parliament
It would show a fearful nation that it is time to start getting back to business as usual.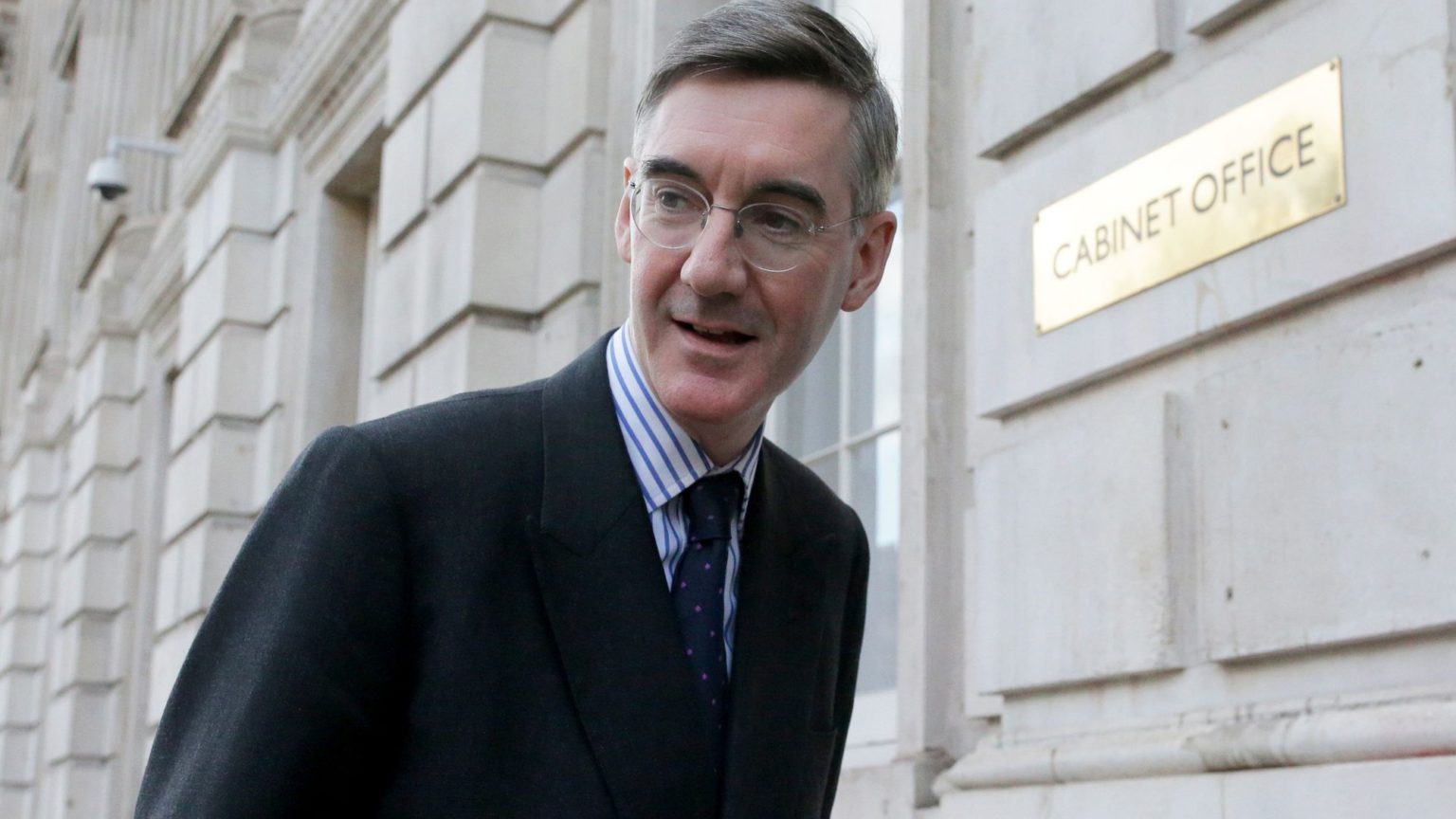 Many cleaners, factory workers and builders have now gone back to work. Delivery drivers, shelf-stackers, nurses and carers never stopped working. Meanwhile, those of us with office jobs continue to work from home. So we now have a situation where middle-class professionals exist in relative comfort off the backs of those whose work requires more than a laptop. Yet those pointing out the hypocrisy of this situation don't call for everyone to be back at work; instead, they demand the working class, in the name of safety, abandon all aspiration to earn a living.
So how wonderful to hear a member of parliament calling, in no uncertain terms, for at least one section of the professional middle class to return to business as usual: our elected representatives.
'It is vital that when we are asking other people to work, and go to their places of work if they cannot do so from home, we should not be the ones who are exempt from that… it is essential that we move back to physical ways of working as quickly as possible… Parliament must set an example of how we move back gradually to a fully functioning country again. Our constituents would expect nothing less… How can we say to our schoolchildren, you're safe going back, some of them, but we're not? We're going to hide away. Is that the right message to give to our constituents?'
Who is this champion of class equality? Is it Jess Phillips the self-styled gobby working-class MP for Birmingham Yardley? Or the more likeable Lisa Nandy, whose pitch for Labour leader focused on reconnecting the Labour Party with its erstwhile working-class voters? Of course not. It was the caricature of posh privilege: Jacob Rees-Mogg.
Rees-Mogg's words were not well received. His speech was shut down by Commons speaker Lindsay Hoyle, who then threatened to suspend parliament altogether if physical distancing rules were breached in the Commons chamber: 'My priority, and the priority for all, I am sure, is to make sure that those on the estate are safe while business is facilitated.'
Rees-Mogg is absolutely right to call on his fellow MPs to lead by example in getting the UK back to work. But leadership has been noticeably lacking in the government's handling of coronavirus. Rather than taking a lead, the prime minister and members of the cabinet have followed public opinion, hidden behind the science, and succumbed to pressure from journalists. They overstated the threat of coronavirus and promoted unnecessary fear and alarm in the population. They made mistakes in first calling off mass testing, then setting arbitrary targets and, fatally, in sending sick people back to care homes. As a result of the lockdown, we are now facing a deep economic recession with hundreds of thousands of people already effectively unemployed. Future funding for health, education and other vital public services could be severely hit.
The UK urgently needs to get out of lockdown and back to work. But instead of strong, confident leaders – who assume the best of the general public – we have mixed messages. In one breath we are encouraged to 'be alert' and use our common sense; in the next our actions are micromanaged. The government is now encouraging schools to reopen, to a very limited extent, from the beginning of June, much to the horror of the teaching unions. But rather than allowing headteachers to assume responsibility for getting their schools up and running, education secretary Gavin Williamson has said class sizes should be capped at 15 so children can be kept in socially isolated bubbles. This does not reassure parents and teachers that it is safe to get children back to school; instead, this focus on social distancing simply tells people they are correct to be afraid.
Rees-Mogg is also right about the limitations of working from home. It's not just that many people can't possibly do their job from their kitchen table — even for desk workers a socially isolated laptop is no substitute for the office. Sitting in a corner of your bedroom day in, day out, or, if you're lucky, on your own in a spare room, is soul-destroying. You miss the life-affirming creativity that comes from spontaneous interaction with other people. You miss the discipline that leaving the private sphere and entering the public realm requires. At work, you have to look and behave and follow all kinds of unwritten rules that don't apply in your own home. You cannot function so effectively.
When your workplace is parliament then not being able to function properly means democracy itself is thwarted. 'We have no flexibility of questions… no ability for people to bob [indicate a desire to speak], to come in, to join in the debate, no cross-cutting of debate, no ability to advance arguments or to take them forward', Rees-Mogg rightly points out. 'Simply, a series of prepared statements made one after another. That's not the House of Commons doing its proper duty, its proper role of scrutiny of the government.'
Yet rather than being welcomed by opposition parties keen to get back to the business of holding the government to account, Rees-Mogg has been roundly criticised. His counterpart, Valerie Vaz, decried the call to breach the government's own health advice. The SNP's Tommy Sheppard said it was a 'fantasy' to believe that physical sittings could resume on 2 June. Conservative MP Robert Halfon, went further and warned that the demand to resume in-person sittings would lead to the creation of an 'apartheid parliament': 'It cannot be a Darwinian parliament. It is not a parliament for survival of the fittest, it's a parliament for everybody.' Meanwhile, Labour's Kevin Brennan spied a conspiracy behind Rees-Mogg's view: 'I think Rees-Mogg wants the House of Commons back in person so that Boris Johnson is not left alone at PMQs desperately looking about for support from empty loyal benches as he flounders around trying to wriggle off the hook of @Keir_Starmer's penetrating interrogation.'
Coronavirus is no longer an epidemic in the UK. Latest figures from the Office for National Statistics indicate that just 0.24 per cent of adults – approximately 136,000 people – have the virus. The Royal College of GPs suggests it may be even less. Right now, the biggest threat to people's health comes not from coronavirus but from the potentially devastating economic impact of the continued lockdown. The image of MPs and government ministers sitting back in the House of Commons would send a badly needed message to a fearful nation that it really is time to get back to business as usual.
Joanna Williams is a spiked columnist and director of the think tank, Cieo.
To enquire about republishing spiked's content, a right to reply or to request a correction, please contact the managing editor, Viv Regan.