Parents, overcome your fears
Schools can't stay locked down forever. It's time for bravery and action.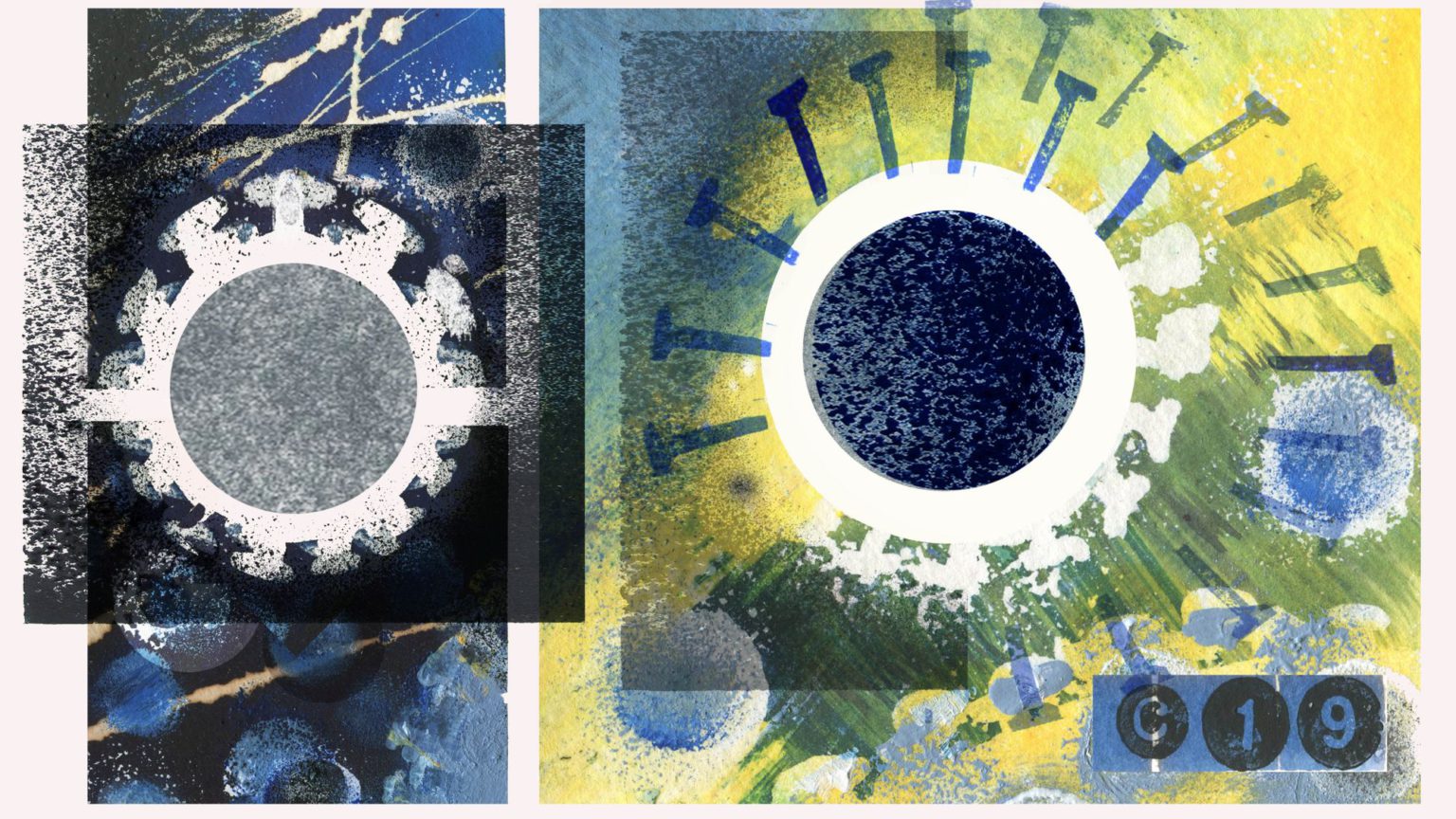 Survey after survey suggests that a significant section of the public fears the ending of the lockdown. Such anxieties are especially pronounced among parents, many of whom reacted with disbelief and anger when Boris Johnson hinted at the possible reopening of primary schools in June.
The natural concern of mothers and fathers for their children's safety is compounded by the media's constant incitement of parental anxiety. In recent days there has been an outpouring of stories about parents who are refusing to send their kids to school because they are too scared. A typical story about a father saying he won't send his kids back to school in June, published in the Oxford Mail, was followed by comments from other parents saying they won't let their children be used as 'guinea pigs'. 'Why don't you use you [sic] newborn, Boris, to see if it contracts [the virus]', said one furious, and nasty, individual.
Since parents who think it is a good idea for their children to return to school do not get a look-in in the media discussion, the message that is constantly communicated to mothers and fathers is: 'Beware!' Parents who are relaxed about the reopening of schools risk being treated as social outcasts. One mother who hesitatingly phoned up the headmaster of her son's school to enquire about his plans for reopening told me that she was reprimanded for being irresponsible. Perhaps the headmaster was acting in accordance with instructions issued by the teaching unions, which insist that their members should not 'engage' with preparations for a return to school on 1 June.
Teachers' unions have adopted an extremely risk-averse attitude towards Johnson's proposal to reopen primary schools. Mary Bousted, joint general secretary of the National Education Union, says Johnson is being 'nothing short of reckless'.
It is not entirely clear what percentage of the teaching profession shares Bousted's views. It is likely that some teachers agree with her responsibility-averse approach. But there will be many teachers who take their vocation and responsibilities seriously, and who regard the opposition to opening schools and providing youngsters with some kind of structured education as the truly 'reckless' thing.
It is difficult to work out people's views on the lockdown from opinion polls. Surveys carried out during the lockdown do not necessarily provide an accurate picture of public opinion. At best they reflect the off-the-cuff views of people cooped up in their homes. Despite the common experience of being forced indoors, the lockdown atomises communities, and as a result people's response to their predicament tends to be highly subjective. It is likely that some people have learned to accommodate to the lockdown and have reconciled themselves to carrying on in this state for a while. Others, however, will feel restless, frustrated with the lockdown but also anxious about leaving their homes and going back to work. A minority of individuals will feel totally fed up and are very keen to get on with their lives again.
Unfortunately, contemporary culture gives voice to the most risk-averse and passive outlooks. This communicates the idea that unless there are absolutely clear rules that guarantee total certainty, then it is not safe to return to school or to work. The media's claim that people are confused by the government's messaging on Covid captures today's infantilised approach towards dealing with uncertainty.
The flipside to the complaint that the public is confused is to demand non-negotiable rules about everyday life in the pandemic that leave nothing to discretion. Historically, such rules tended to be confined to the domain of child-rearing. Since toddlers lack the capacity to make sensible judgments, their parents leave little to chance and provide them with clear boundaries. Telling toddlers how to respond to a new situation makes perfect sense. However, when an infantilised public culture encourages grown-ups to expect the same kind of assurances and guidelines normally offered only to children, we know that society is in serious trouble.
It is pointless to blame people for acting in accordance with cultural norms that have been in the ascendancy for a few decades now. As I explain in my book How Fear Works, the prevailing culture of fear has fostered a climate in which uncertainty is equated with danger, and worst-case thinking is accepted as the norm. Unsurprisingly, there is a constant demand for guarantees of certainty. The market has even come up with the idea of 'future-proofing' to reassure risk-averse clients.
Experience suggests that it is also pointless to tell people that their fears are totally out of proportion with the threat posed to their lives by a particular problem, in this case coronavirus. There is little point in lecturing parents about the minimal risk that the pandemic poses for their children should they return to school. Given we have all absorbed a constant stream of alarmist narratives in recent decades, it is entirely understandable that many people regard risk as a synonym for danger rather than what it is: a normal part of life.
Yet despite our fears, life has to go on. Probably the best way of dealing with the fear that has enveloped large parts of society is to provide more and more opportunity for those people who are ready to move on to set an example and give a lead. Teachers who want to teach should be given opportunities to pursue their vocation. They could use their creativity to establish secure environments for their pupils. If the weather permits, many classes could be held outdoors. At least for a while classes could be staggered and reorganised. Since schools vary in size and have differential access to resources, decisions about how to proceed should be left to the discretion of the teachers themselves.
It is not possible, or desirable, to force teachers to go back to work. But it is entirely possible to provide greater opportunities for those educators who take their vocation seriously and wish to return to the classroom. Similarly, the fact that many parents are reluctant to allow their children to return to school should not prevent other parents from providing their youngsters with access to an educational environment. Hopefully, once the more anxious teachers and parents see that reopening schools is an entirely sensible course of action, they will follow suit.
It is more important than ever that people who are willing to take a lead and engage with the uncertainties of life are not held back by rules and regulations that are designed to reassure risk-averse teaching unions and members of the public who want to be micromanaged. While we can empathise with their concerns, their reluctance to face an uncertain world should not be given the stamp of official approval, and should not serve as the ethos that the rest of us must live by.
To enquire about republishing spiked's content, a right to reply or to request a correction, please contact the managing editor, Viv Regan.