Light up for the NHS
Evidence suggests smoking protects against Covid. We must follow the science.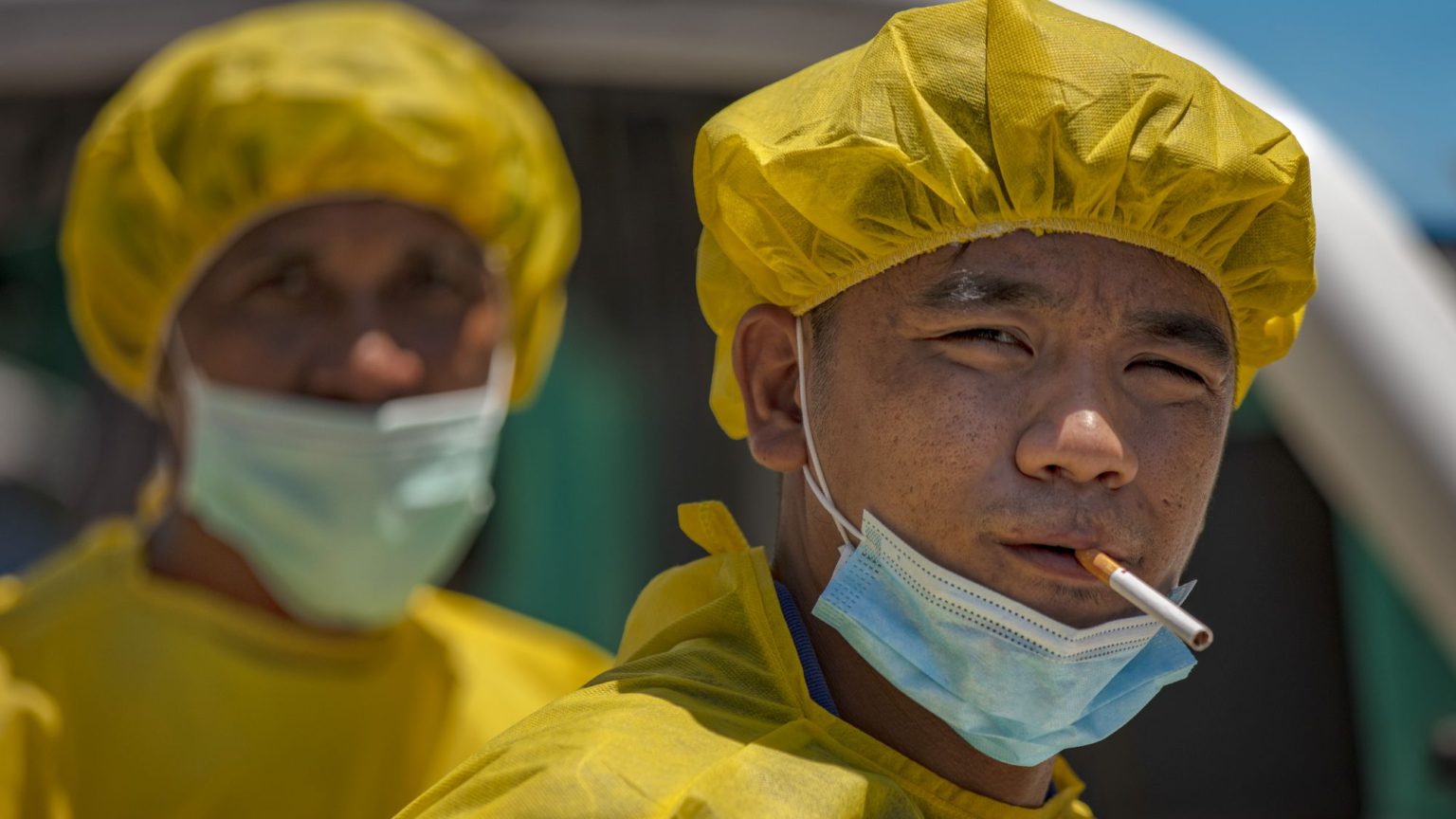 It's wonderful to be able to sit on my balcony, light up and know I'm doing my bit to protect not just my own health, but also the health of my fellow countrymen.
The science seems increasingly clear – and, as the government keeps saying, it's essential, now more than ever, that we 'follow the science'. Certainly, a recent study at the Pitié-Salpêtrière hospital in Paris would suggest that a substance in tobacco may stop smokers from catching Covid-19. As one report about the study noted, 'nicotine could prevent the immune system going into overdrive due to the infection, as has been seen among some of the worst-affected cases'.
When scientists and politicians told us that life will never be the same, no one expected that we'd wake up in an alternate universe where nicotine is actually good for you – but that seems to be where we are.
Other potential curatives have been far more questionable. Donald Trump's speculation around bleach garnered outraged headlines, and an American man died after drinking his fish-tank cleaner. There has been misinformation the other way, too: it was announced that Ibuprofen could do Covid patients more harm than good; it was later reported that there is in fact no evidence of coronavirus being exacerbated by the drug.
If proven, the benefits of tobacco in the fight against Covid-19 could be a game changer. Imagine the slogans. 'Don't don't smoke'; 'Quit quitting now'; 'Thinking of giving up smoking? Speak to an NHS professional immediately – and resist those urges.'
There are, of course, many positive reasons to smoke beyond the physical advantages. Even the bleakest lockdown nihilist can add structure to their day by beefing up their smoking regime. Making the coffee, sliding the crisp, fresh cigarette from the packet – or, for the DIY smoker, flexing that Rizla paper and rolling your own – can add much needed moments of occupation and sun.
But the health-conscious smoker should not be afraid of embracing the social opportunities, too. Zoom parties proffer a new way to enjoy smoking together. Why not organise a tobacco-themed weekend call? Get the guys – or the girls – to all order their cigarettes and cigars in advance, then take it in turns to try the products and review them. It may be fun to throw in a few other products. I find snuff is always a talking point. And you can't go wrong with a Sherlock pipe.
And there is the opportunity to support important businesses, like your local tobacconist or wine merchant. Not only will you be helping yourself, but you'll also be supporting a vital industry – and doing your bit for the wider economy, too.
A rise in health-conscious smoking is, perhaps, not as absurd as it first sounds. Other substances which we are often told are bad for us have definite advantages. Research suggests moderate wine and coffee drinkers live longer than those who abstain. Meanwhile, modest sugar consumption does us no harm – and our bodies actively need salt. The truth is, the health lobby is often far more concerned with pushing their zealous, nannying politics than encouraging healthy and balanced lifestyles.
Back in the 1950s, we intuitively understood the benefits of a fag and a drink. Cigarettes, cigars or a pipe could be enjoyed from your hospital bed – and a nip of a brandy or a bottle of stout was available from the medicine trolley. Could Covid-19 herald a return of the NHS ashtray? Only time will tell.
But, for now, we all need to do our bit. Help protect our NHS. Buy a packet of fags today.
Tim Dawson is a writer and journalist. Follow him on twitter @Tim_R_Dawson.
To enquire about republishing spiked's content, a right to reply or to request a correction, please contact the managing editor, Viv Regan.