Calm down about Keir Starmer
He may be good at asking questions. But he's yet to provide any answers of his own.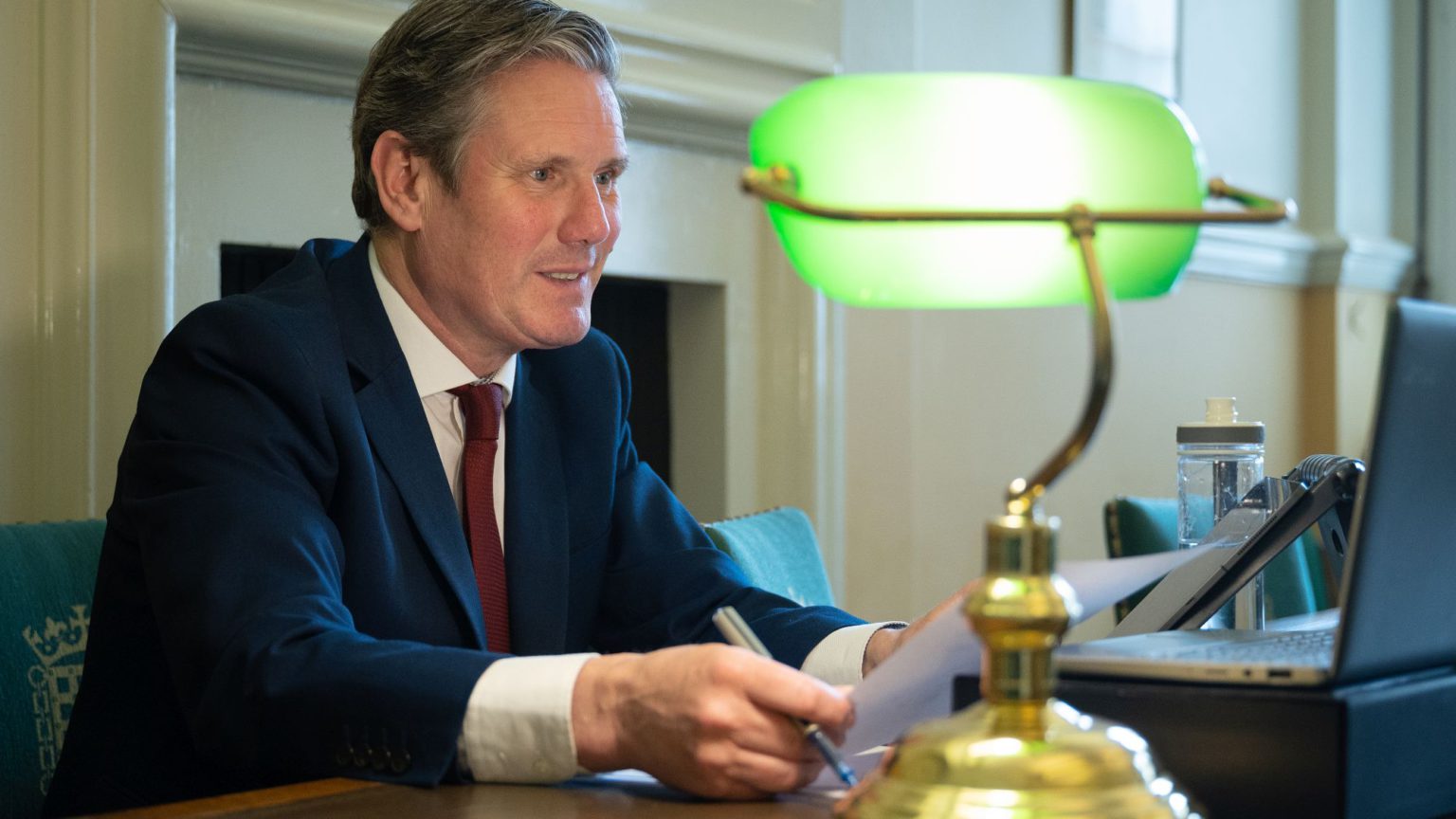 It is not possible to see people drooling over Twitter. But logging on in the aftermath of Keir Starmer's Prime Minister's Questions performance yesterday, you could almost hear it. The leader of the opposition's recent performances at PMQs have induced heady responses from the commentariat, who fawn over his 'forensic' approach. A piece in the Guardian last week called him 'clinical'. The Evening Standard described the 'quiet terrifying force' of his questions, making him sound more like a serial killer than an elected representative. Even the Telegraph called him 'calm, polite and utterly merciless'.
This all reached fever pitch yesterday, after Starmer confronted Boris Johnson over 'government guidance' on care homes, which had suggested up to mid-March that it was 'very unlikely' care-home residents would be infected with Covid-19. Johnson denied that this was ever government advice. And so Starmer wrote a letter to Johnson, asking him to return to the house to 'correct the record'.
Starmer was not as forensic in his approach as it appears, however. As the Institute of Economic Affairs' Christopher Snowdon pointed out on Twitter, the advice being referred to was published by Public Health England. Public Health England is an executive agency sponsored by the Department of Health and Social Care. It purports to have 'operational independence' from the government. Given the focus on Starmer's 'forensic' qualities, you would expect him to identify correctly where the advice had come from.
Starmer also quoted selectively from the advice. Johnson's reply to Starmer's letter pointed out that the preceding paragraph of the document had stated that 'this guidance is intended for the current position in the UK where there is currently no transmission of Covid-19 in the community'.
Points of detail aside, Starmer has demonstrated his competence at cross-examination. But it is hardly surprising that a seasoned QC would be able to highlight inconsistencies between what has been said and what is written down. But those rushing to celebrate Starmer's performance should consider that this may not be what people want in a pandemic. The public are unlikely to think that trying to catch the government out over inconsistencies or changes of tack is all that helpful at figuring out what the country should do next.
Recent polling suggests Starmer has become 'more popular' with the British public than Johnson. But a look at the figures reveals a more complex picture. Forty per cent of Brits believe the Labour leader is doing 'fairly well' or 'very well', where 57 per cent think the same about Boris. Meanwhile, 35 per cent think that Boris is doing 'fairly badly' or 'very badly', compared to 17 per cent who think the same about Starmer. This gives Starmer a net approval rating of +23, which exceeds Johnson's by a point. But the figures show that this is only because people are stronger in their feelings against Johnson than they are against Starmer. This is hardly a ringing endorsement of Starmer's handling of PMQs.
The country now faces huge political decisions about how and when to relax the lockdown. Starmer constantly emphasises that he 'understands' the difficulty of the position the government is in. Yet he has, so far, presented few answers of his own. Eventually, his 'gotcha' questions about which slides the government is using will wear thin, particularly if he has no alternative vision of how the crisis could be handled. In order to win the political battle, he will need a political vision about how to proceed.
Luke Gittos is a spiked columnist and author. His latest book Human Rights – Illusory Freedom: Why We Should Repeal the Human Rights Act, is published by Zero Books. Order it here.
To enquire about republishing spiked's content, a right to reply or to request a correction, please contact the managing editor, Viv Regan.