We need an antidote to Covid hysteria
The destruction of freedom is a greater threat than the virus itself.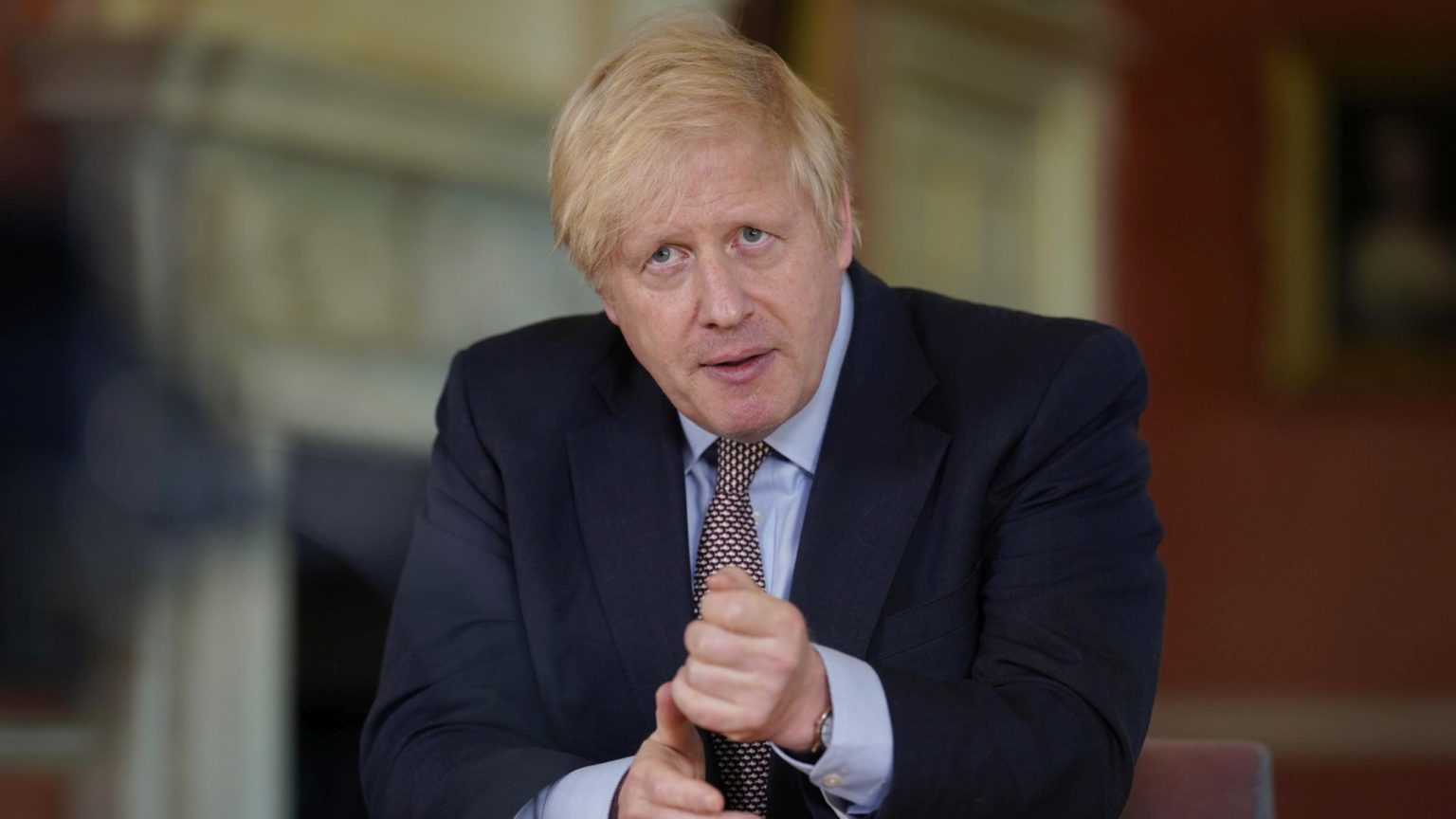 It is often said that Covid-19 has exposed Britain's lack of preparedness for a viral pandemic. Actually, it has done far more than that. It has exposed certain people's lack of preparedness for life, for basic, everyday decision-making, for using their common sense to navigate the eventualities of the modern world.
Witness the craven spectacle yesterday in the run-up and aftermath to Boris Johnson's address to the nation. No sooner had Boris hinted at a mild loosening of the lockdown than the cultural elites and liberal media were out in force to say: 'Your new messaging is too vague! You haven't told us in minute detail what we can and cannot do! Please instruct us more firmly!' It was one of the most abject displays of subservience to authority and doubt in one's own mental and moral faculties that I can remember.
What the events of yesterday really highlighted is that virtually no one in the political and cultural establishment trusts the people. Or themselves, even.
So on one side we had Boris and his spectacularly disappointing 'easing' of the lockdown. It is testament to the lack of clear leadership in Downing Street that ministers had spent days briefing about a new era of 'freedom' when Boris would dramatically announce an easing of the lockdown's burdens, but in the end all we got was the right to exercise more than once a day, the right to sit on a park bench, and the right to meet one other person, outside, so long as you stay two metres away from them.
If all of that sounds familiar, that's because it is: we already had the right to do those things. And loads of people have been doing them. There was no real restriction on outdoor exercise. People have been sitting on benches throughout the lockdown. (I've even seen people sit down very firmly on those benches in central London that have been wrapped in yellow tape by some council jobsworth, using their arses to crash right through such ridiculous restrictions.) And every day, whether in the supermarket, in the park or at work (if you still go to work), we've been engaging with people who aren't members of our households while observing the (scientifically unproven) two-metre rule.
So Boris offered nothing new. Oh, except a hike in fines for anyone who breaks the rules – an utterly unnecessary and spiteful little measure that suggests this government is not the nanny-state buster it claims to be – and a new Covid-19 threat-level alert system which, as some people have pointed out, looks like the peri-peri spiciness chart at Nando's.
The generous side of me thinks Boris was hinting to the public that they should exercise their own judgement in relation to going outside and going to work. The foreign secretary, Dominic Raab, almost got there this morning, when he said people should 'use common sense' when it comes to meeting up with others. And the new Covid-19 messaging that the chattering classes loathe so much – where 'Stay Home, Protect the NHS, Save Lives' has been replaced by 'Stay Alert, Control the Virus, Save Lives' – does point towards the necessity for a greater degree of personal judgement on matters of work and play. In that sense, its alleged 'vagueness' is a virtue, not a problem.
But the realistic side of me doubts very much that this is the case. If the government had confidence in the people and our capacity for good sense, it would not have engaged in such a tiny, insignificant easing of the lockdown; it would not be publishing 50 pages of guidance today on what we can and cannot do; it would not kowtow every time the Covid hysterics in the media elite say: 'You're giving us too much freedom and people will die as a result.' The government's uber-caution sends the message that it doesn't trust us to behave sensibly in a pandemic, and that's a very bad message to send in a democracy.
But then there's the other side, and they are worse. These are the government's critics, legion in the media, noisy on Twitter. From Nicola Sturgeon to Labour Party MPs to virtually the entire cultural elite, their response to Boris's address was the same. You're being too vague, they said. You must give us clearer instructions, they cried. People will die if we all just go back to normal, they insisted, having been so consumed by the nihilistic urge to depict Covid-19 as an apocalypse that our evil government has mishandled that they now spout Revelations-style warnings with no consideration at all as to their accuracy or usefulness.
This section of society distrusts the public to an extraordinary degree. They now seem to view us as little more than carriers of disease, who will sicken and even kill each other the minute we're granted a bit more freedom and the right to go back to work. Their frenzied response to Boris's new messaging – 'It's not clear enough! Tell us what to do!' – reveals how thoroughly they have lost faith in the public's, and their own, ability to judge how to behave.
What they're really saying is: 'We cannot be trusted with freedom, so please rule over us more firmly.' They seem to want minutely observed, written-down guidance for every facet of life and every eventuality in a pandemic. There is something genuinely dispiriting about this. The great problem we face right now is not that the government is arrogantly stealing freedom from us, but that so many people, especially among the middle classes and the more influential sections of society, seem so cravenly keen to sacrifice their freedom. 'Take liberty away from us', they're essentially saying, 'we cannot be trusted with it'.
This is a consequence of the culture of fear and safetyism that has gripped Western societies in recent decades. The insulation of people from risk and even from offence has given rise to a situation in which some seem incapable of exercising any kind of personal judgement. Life in the Safe Space and the echo chamber, and in a world where protecting people from harm has taken precedence over celebrating their autonomy and unleashing their potential, has led to this – to this situation in which the government hints at giving people some of their freedom and discretion back, and the cultural elites cry in unison: 'No. Don't. It's too dangerous.'
These people need to grow up. Their lack of self-respect is staggering. The government cannot write the script for our lives, even in a pandemic. We must decide as individuals and communities how to deal with crisis and how to live freely and productively even under the threat of illness. We absolutely must Stay Alert – alert to the deadening illiberalism of the new elites, and alert to all new opportunities for us to think for ourselves, decide for ourselves, and work together as communities to get Britain up and running again. The vaccine for Covid-19 hasn't been discovered yet, but the antidote to Covid hysteria is within us all: it's called free will.
To enquire about republishing spiked's content, a right to reply or to request a correction, please contact the managing editor, Viv Regan.