Trump has made a bad situation worse
Covid-19's terrible impact on the US has been exacerbated by an incompetent president.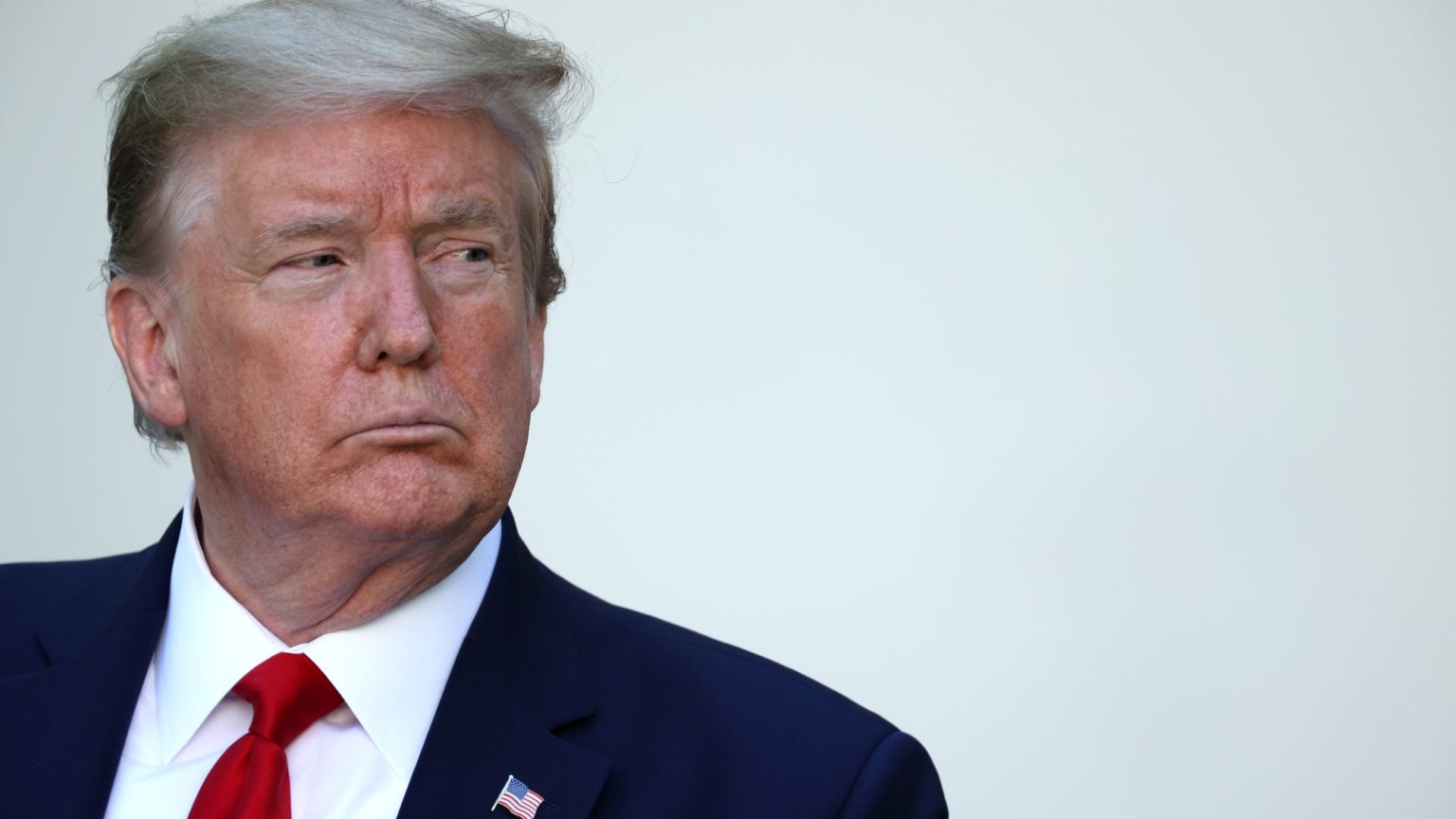 Boston is a viral hot spot, suffering one of the highest numbers of deaths nationwide. But when the weather is fine, people here in my neighbourhood are outside all day long – walking, running, biking, playing with their dogs, hanging out on park benches, or lying in the sun doing nothing at all. Rain, not the heavy hand of government, keeps our numbers down. Some are vigilant about keeping their distance, some much less so. People tend to share the outdoors respectfully, although there are always at least a few morons racing around walkways on their bikes, regardless of pedestrians. In other words, the usual range of characters is on display.
While businesses deemed non-essential have been shut down here and around the country, and some parks and golf courses have been closed, Americans have not generally been subject to strict shelter-in-place directives. Even in one or two states under a few gratuitous emergency restrictions on travel or particular recreations, people are not confined to their homes. Occasionally a thuggish cop will abuse someone for not wearing a mask or social distancing, or just because he feels like it, but that is what thuggish cops do in the best of times. Occasionally peaceful, carefully spaced protesters will be harassed by police, but official hostility toward First Amendment freedoms flourishes in good times and bad, from the White House down to local school boards.
So, for the most part, people who are closeting themselves at home are choosing to do so – although they may feel they have no choice – because they are elderly or suffer from chronic health problems, or are caring for others at home. Some, like residents of assisted-living facilities and nursing homes, where the virus rages, are trapped with no place to go and no way to get there. Some are working at home, but millions are out of work; their time outside may consist of visiting food banks or standing vainly in long unemployment lines, waiting for inadequate or unavailable benefits.
Catastrophic economic costs are rising along with the number of people killed or disabled by the virus. Choose your poison. Reasonable people will differ over precisely when and how to reopen the economy. Many states have begun reopening, and some advocates argue that the shutdown's long-term costs, to health as well as wealth, outweigh its benefits. Perhaps. Utilitarians may acknowledge that, at least in the short term, many more people will die as a result of reopening, but they're not generally contemplating their own deaths or the deaths of their children.
In any case, devising a plan that minimises health risks while maximising economic and social benefits requires balancing an extraordinarily complex and speculative set of variables, which differ in different areas of the country and for people in different occupations. Grocery store clerks, factory workers, and public-transit operators, among other 'essential' employees who have continued working at great risk and high casualty rates, might be relieved to shut down, if only they had adequate healthcare and unemployment insurance.
Meanwhile, unreasonable people, unburdened by such complexities, confidently declare that the virus is no worse than the seasonal flu and that claims to the contrary, including reports of daily death tolls, overwhelmed hospitals and unprotected healthcare workers, are fake news – a hoax – aimed at discrediting the Dear Leader. Unreasonable people (who can be called unreasonable at best) invade state capitols en masse, armed with assault rifles, demanding an immediate, unmitigated return to normalcy.
Of course the president has encouraged crusades by small minorities to violate his own administration's guidelines and 'liberate' swing states with democratic governors, even or especially at the point of a gun. But what would you expect from someone who thinks he's displaying his innate scientific genius by speculating about the health benefits of ingesting disinfectants? If Republican politicians belonged to a sane, principled party, instead of a personality cult, they'd put him in a political straitjacket for the duration of his term.
Just our luck to be cursed with this dangerous, highly contagious virus during the reign of an unconstrained, wildly incompetent kleptocrat, who sees an electoral advantage in cultivating rage and bitter tribal divisions. They may not often erupt into violence, but in our angry, heavily armed and stressed-out country, threats and fears of violence always lurk, chilling interactions with strangers and shaping policy. In Michigan, a security guard was shot and killed for trying to enforce a face-mask requirement in a Family Dollar store. In Oklahoma, a mayor rescinded a citywide order requiring face masks in stores after employees were threatened with violence. In Boston, a man was charged with pointing a gun at people who chastised him for not observing social-distancing guidelines in a line outside a bank. If successfully navigating reopening during the pandemic depends on our ability to conduct reasoned debates about health, life, liberty and community obligations, we're doomed.
We are, after all, subject to a president who can't countenance debates. Instead he tries preempting them with imaginary facts. Whether stoking tribalism or promoting quack cures, Trump treats the pandemic as just another PR problem to be hidden or simply fantasised away. He fires people who report bad viral news, like the now former non-partisan watchdog who documented dire hospital shortages. He's sceptical of widespread, readily available testing, which his administration has tragically failed to develop, because tests reveal the scope and depth of infections. 'By doing all this testing', he notes, 'we make ourselves look bad'. And as long as viral hot spots were generally limited to urban centres and blue, coastal states, Trump and his most avid supporters could effectively dismiss the disease as a Democratic problem.
But it has begun invading Trump country – red states, where people are employed in factories, prisons and meat-processing plants. The chief justice of the right-wing Wisconsin Supreme Court recently dismissed concerns about Covid-19's spread in a local plant, sickening low-wage minority and immigrant workers, noting that it was not affecting the 'regular folks'. But what begins in a factory will soon afflict the 'regular' community. Will its spread affect support for the president and belief in his false declaration of victory over the virus? We'll see if running a pandemic through Trump's alternate-reality machine convinces enough of his committed or potential voters that, regardless of any sick or dying people in their cohorts, the virus is well under control, if not virtually eliminated, and that any lingering threats to health and safety or the economy are Barack Obama's fault.
But if the virus returns with a vengeance in the fall, as many fear, Trump's success or failure in convincing people of his unprecedented greatness won't matter – critical numbers of us will be afraid to wait in line for hours at the polls, and unable to vote by mail. Republicans have generally opposed mail-in voting during the pandemic, unless it is limited to people over 65, who have been an important subset of Trump's base. The constitutionality of age-based voting procedures is questionable. Young voters in Texas are in federal court challenging a state law generally limiting mail-in votes to the elderly. Given the vagaries of litigation, and the success of Senate Republicans in stacking the federal bench with Trump supporters, the suit seems a long shot; but given the character of the president who may refuse to leave office regardless of election results, so does the survival of our democracy.
Wendy Kaminer is an author, a lawyer and a former national board member of the American Civil Liberties Union.
To enquire about republishing spiked's content, a right to reply or to request a correction, please contact the managing editor, Viv Regan.