Why the Nigel Farage Dover story matters
Lockdown snitches are now weaponising the police against people they dislike.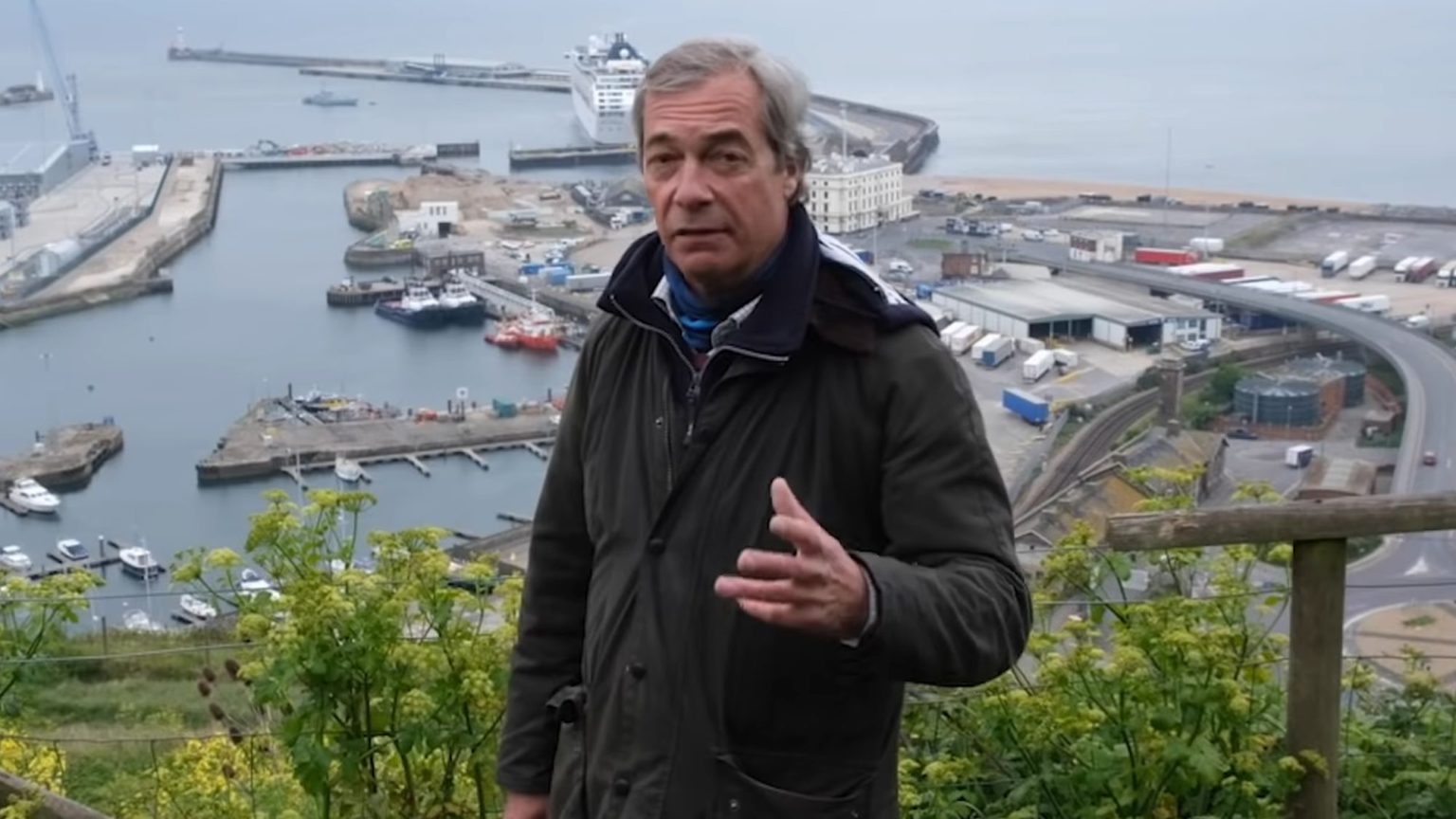 Nigel Farage recently made a trip to Dover to report on what he sees to be a 'scandal': the apparent ferrying of illegal immigrants across the Channel by the UK border force. Migrants regularly attempt the Channel crossing, often in dinghies or other small craft. These are then intercepted by the authorities, and the people on board are transported ashore for processing.
Making a video about illegal immigration would not be everyone's choice for a lockdown outing. But one reaction to Farage's video has revealed something far more concerning than what that video itself reports. According to Farage, he was subsequently visited at his home by two policemen who came to 'advise on essential travel', at the sociable time of 10pm. The officers said they had received a complaint about his trip to Dover.
Now, the public has been advised that we may not leave our homes without what the College of Policing ominously calls 'a reasonable excuse'. But going to work, if that work cannot be done from home, is considered fine. A politician and commentator going to report on what he sees to be an important political issue seems to fit within the guidelines. That he was not directly commissioned to make such a report, or indeed that he does not derive any financial profit from it, seems irrelevant. It was hardly a leisure activity, so it must have been work-related.
But let us assume for a moment that Farage did, in fact, go against the guidance. We would still be faced with the deeply uncomfortable prospect of a man being visited by police after criticising the action – or inaction – of the government, all because one of his fellow citizens snitched. This is the sort of story we are more used to hearing from dictatorial states. It should worry any lover of liberty. Here we are confronted with the censorious and authoritarian potential of the lockdown policy.
Not all blame can be foisted upon the government. It has not ordered the police to intimidate potential lockdown-breakers, or to clear public spaces – the coppers have gone about doing this on their own steam. But the lack of clarity from the government over what it considers to be reasonable activity has resulted in police overreach, undermining our rights. What makes the situation worse is that there are members of the public who are all too prepared to aid in such illiberal practices.
What kind of jobsworth sits at home watching Farage's video and decides to call the police? I can imagine the wry smile as they dialled 101. 'Hello, officer, I need to report on someone. Their crime? Going for a drive.' In lieu of dealing with actual crime, the police are apparently offering a new service. You can now get at your political enemies by telling the authorities they have broken the lockdown.
Holding the authorities to account is essential, whether or not one agrees with an individual's specific analysis of a particular policy. In fact, this is probably more important now than ever. This is why the Farage story matters.
Paddy Hannam is a writer. Follow him on Twitter: @paddyhannam
Picture by: YouTube.
To enquire about republishing spiked's content, a right to reply or to request a correction, please contact the managing editor, Viv Regan.