A fresh start for Iraq?
Iran and Hezbollah's stranglehold over Iraq may be slipping.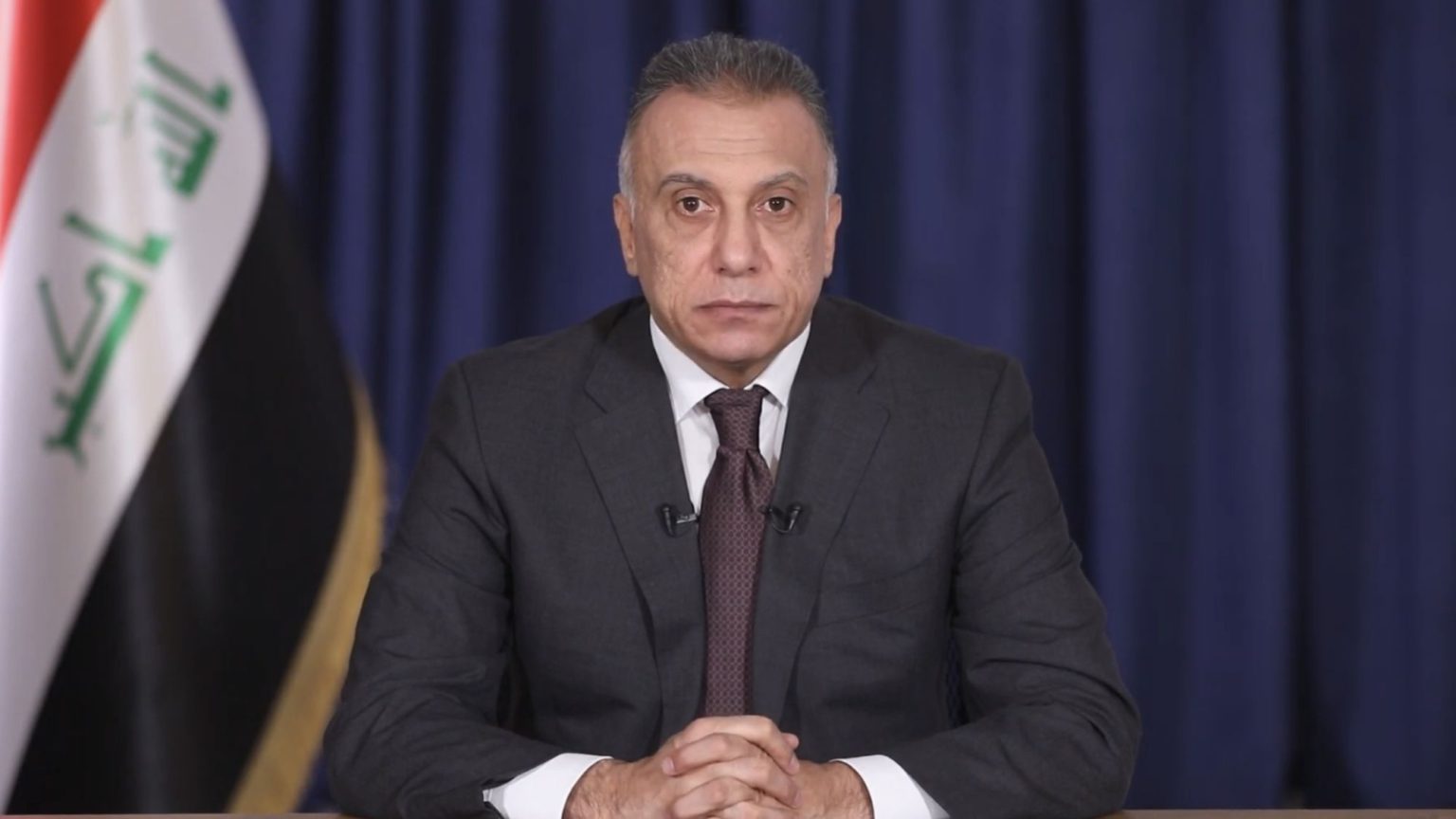 Editor's note: There are reports that Joyce Toledano is a 'fake journalist'. spiked takes seriously any claim of questionable authorship, so we are adding this note to the two articles she wrote for us: one of which was on Iranian interference in Iraq and the other of which was on Turkish threats against Libya. Of course, as our readers will expect, spiked will continue to pursue our long-standing progressive critique of foreign interference in states' affairs and our defence of the democratic right to self-determination for all nations. In the interests of full transparency and openness, we are keeping the text of the 'Joyce Toledano' articles on our site.
Iran is being hit hard by the triple threat of renewed US sanctions, a tenacious anti-government protest movement, and an uncontrollable coronavirus outbreak. And despite a collapsing economy, massive levels of social unrest, and one of the worst public-health crises in recent memory, the Iranian government has continued to invest resources into maintaining its political and economic stranglehold over Iraq.
A history of interference
Since the defeat of ISIS, Tehran has become increasingly brazen about its activities in Iraq, bankrolling major voting blocs in the Iraqi parliament, infiltrating Iraq's military establishment, and conducting a not-so-secret spying operation on its citizens. The true scale of Iran's influence-gaining campaign in Iraq was only revealed after a 700-page cache of intelligence cables was leaked to Western media outlets. The veritable haul of intelligence reports described a vast Iranian campaign to co-opt influential politicians and undermine core levers of government.
The leaked cables also detailed Iran's successful efforts to establish foreign intelligence networks – made up of intelligence officers from the Iranian Revolutionary Guard Corps (IRGC) — in Iraqi provinces with vital strategic or economic infrastructure. IRGC operatives, in an attempt to entrench existing nodes of Iranian influence, have also worked to boost coordination and communication channels between Iran's coalition of militia groups, corrupt public officials, and Shia-majority political organisations.
The rise of Hezbollah in Iraq
Hezbollah is an Iran-funded Shia political party and paramilitary group that has long acted as a proxy force for Iran's expansion in the Middle East. While Hezbollah has a long history of cultivating influence in Iraq, it has been expanding its hard and soft power positions in the country ever since a targeted US drone strike killed both Abu Mahdi al-Muhandis, the commander of the Shia-majority Popular Mobilisation Forces (PMF), and IRGC's Qasem Soleimani. Soleimani's death was a particularly severe blow to Iran's long-term capacity to dominate Iraqi affairs, given he led the notorious Quds Force and was the facilitator for cooperation between Iran's often fractious militia forces in Iraq.
The US Bureau of Counterterrorism has designated the entire organisation of Hezbollah, which maintains a formidable power base in Lebanon, as a terrorist organisation. Terror activity notwithstanding, Hezbollah also has a long and storied history of violating human rights. In Israel, Hezbollah was implicated in attacking civilians with surface-to-surface rockets. Elsewhere in the region, the Syrian National Council has blamed Hezbollah fighters for massacring non-combatants in three defenceless villages along the Syria-Lebanon border.
With Soleimani out of the picture, Tehran has encouraged Hezbollah's Sheikh Mohammad al-Kawtharani to fill the power vacuum and assume training and coordination leadership over Iraq's militia groups. In a meeting with Iran-backed paramilitary affiliates, al-Kawtharani allegedly rebuked the wider militia leadership structure, admonishing militia leaders for their failure swiftly to squash Iraq's grassroots anti-Iran protest movement. Make no mistake: Hezbollah's push to take a more active role in repressing Iraq's anti-government demonstrations is a very concerning prospect. Amid similar protests in Syria and Lebanon, Hezbollah was responsible for brutally attacking Sunni street protesters and violently dispersing demonstrator camps.
Bridging Iraq's sectarian divide
If the Iraqi government can't even protect its citizens from Hezbollah's proclivity for human-rights abuses, how can anyone expect it to engage with unprecedented threats to public health, economic security and national sovereignty? The only viable path forward for the Iraqi government is to repudiate repressive sectarian differences and honour the voice of protesters.
To be clear, Iraq's pro-sovereignty protesters are not only calling for the eradication of Iran and Hezbollah's debilitating influence — they are also demanding their right to basic public services, from long-delayed infrastructure improvements to desperately needed employment stimulus. Beyond these much-needed calls for action, Iraq's protest movement is also a model for patriotism and national pride, two elements of Iraqi identity that are sorely missed in these trying times.
The recent appointment of Iraq's intelligence director, Mustafa al-Kadhimi, as prime minister-designate may be an encouraging move in the right direction. Kadhimi seems to have garnered the support of Iraq's diverse and fractious ethnic spectrum – a difficult feat in Iraqi politics.
Shortly after being announced as prime minister-designate by President Barham Salih, Kadhimi received immediate backing by Kurdish, Sunni and the all-important Shia parliamentary groups. This marked a stark departure from his predecessor, Zurfi, whose appointment immediately attracted the opposition of many Shia parties as well as a throng of Iran-backed militias. Indeed, Kadhimi is in an unusual position in that he is supported by both the US and Iran. Striking such a balance, while highly unusual, may also put Iraq at greater risk of further Iranian and Hezbollah intrusion and a continuation of the abuses that Iran-backed militias have already inflicted. Leaning too much to Iran could also torpedo the popular protest movement that calls for Iran's expulsion from Iraq.
If Kadhimi can draw upon his country's Shia base without inviting further control from Iran, then he may succeed in attracting support from many of those who have up to now been taking to the streets.
Joyce Toledano is an analyst specialising in US, Middle East and Asian political and economic developments.
To enquire about republishing spiked's content, a right to reply or to request a correction, please contact the managing editor, Viv Regan.