'Social distancing is a product of failure'
Philip Alcabes, professor of public health, on what we have failed to learn from past pandemics.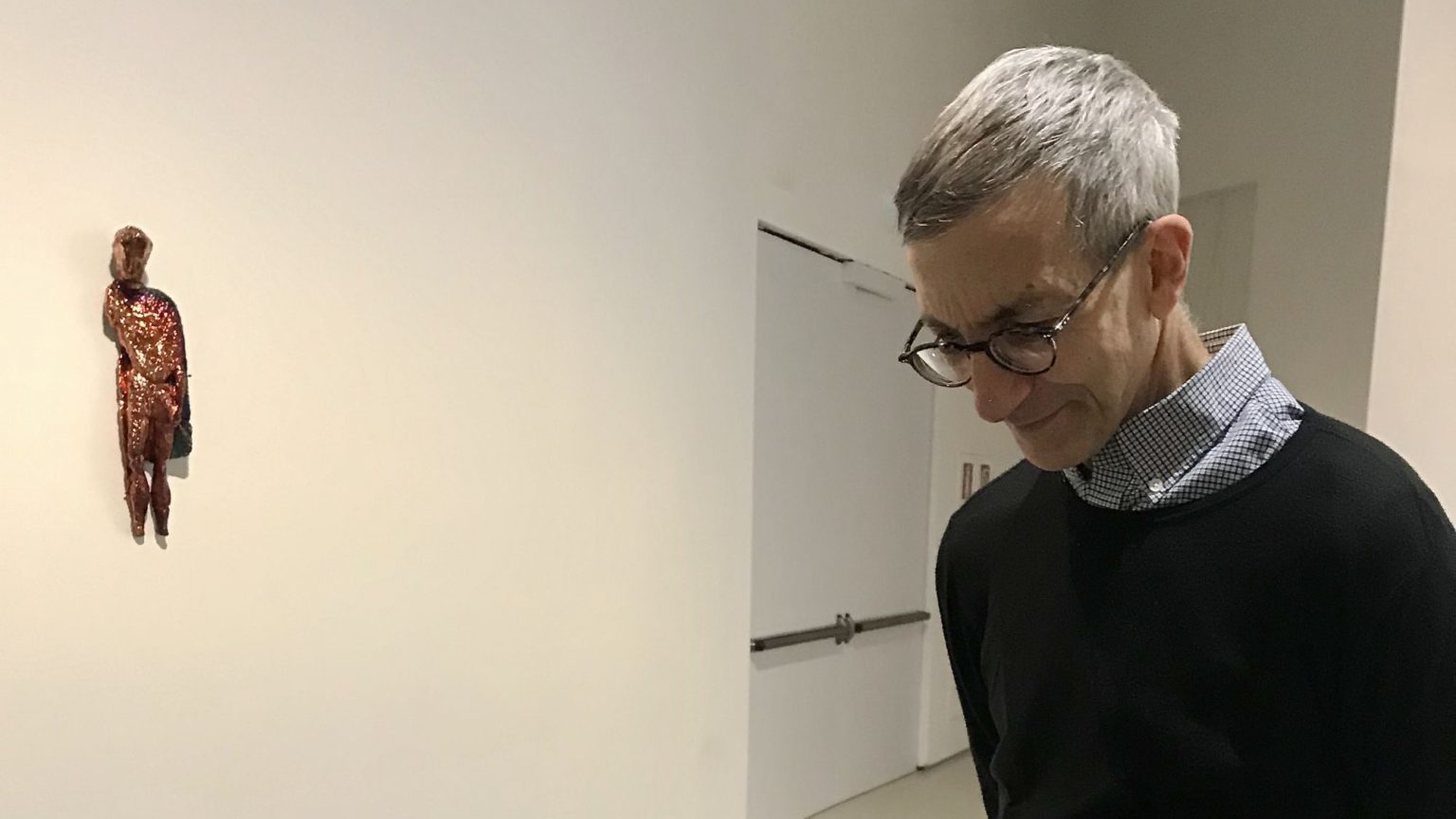 The coronavirus pandemic is the most significant global event of many of our lifetimes. It has reached nearly every corner of the globe and has affected nearly everyone's way of life. The word 'unprecedented' is used a lot to refer to the crisis, but it is not the first major health disaster, and nor will it likely be the last. Philip Alcabes is a professor of urban public health and author of Dread: How Fear and Fantasy Have Fuelled Epidemics from the Black Death to Avian Flu. He has been writing regularly about coronavirus at the American Scholar. spiked caught up with him to get his thoughts on the virus.
spiked: You have argued that this outbreak needs to be seen in proportion. What do you mean by that?
There are two salient aspects of this outbreak. And they seem to go in opposing directions. One is that in some ways, it is very like previous pandemics. You would have to be 102 years old to have experienced the Spanish Flu of 1918. So although this seems unprecedented, it is a version of something that has happened before. Indeed, the Western world has seen even more serious outbreaks than this.
But it is unprecedented in a particular way, and that is that it is happening in a world in which information travels globally, instantaneously. And information is therefore travelling faster than thought and faster than knowledge. People everywhere have information, but there isn't yet a lot of knowledge about what is actually happening. So it is both a very old story and a really new one.
spiked: Does that mean we have overreacted to the virus?
Certainly, some people's reactions have been florid, and others have been kind of nutty – including from the US president. But it is very hard to say that people have overreacted. People are reacting to the information which they believe to be the same as knowledge – but it's not that. And other times they are reacting to not knowing enough. What I see happening isn't overreaction. But it is a sometimes frenzied scramble to attach meaning to what we are seeing.
spiked: Is there a danger in this search for meaning?
What troubles me is that, in some cases, this outbreak is being used by people who are looking for an excuse to discriminate against others and to punish others. I no longer hear our president calling it the Chinese virus, but I know that some people are. And there is continuing discrimination against Asians in parts of the US. The antipathy toward migrants and immigration is one of those lessons that hasn't been learned from past outbreaks. The people who want to shut the borders seize on events like this as an excuse to batten down the hatches, exclude people and make distinctions between us and them.
SARS wasn't nearly as bad in the US as this coronavirus outbreak is. And even though we didn't actually have many cases of SARS in 2003, in America there was still antipathy towards Chinese Americans and reduced patronage in Chinese restaurants and so forth. People who remember AIDS will know that it was the stage for a great drama about the rights of gay people versus those who couldn't accept gay people as part of society. And so that is one of those lessons not learned that seems to recur in events like this.
The other key danger of imputing meaning is that people in power think they know what this outbreak means. This allows them to implement policies that consolidate their power, but don't necessarily help people. This frenzied search for meaning is like theatre. Sometimes it feels like theatre of the absurd and other times it feels like tragedy.
This theatre, this frantic search for meaning, would have been obviated had there been proper public-health responses from the beginning. And this is not because the Chinese didn't tell us what was going on. In the US, it is becoming more and more clear that a proper public-health response was not mounted, partly because the national public-health apparatus has been effectively dismantled by the current administration, but it had also been defunded for many years prior to that.
All of that means we have not had the leadership to implement what should have been the standard playbook for responding to a new contagious threat: testing, contact tracing, isolating infectious people and caring for the sick. That is happening now, but we are months into this. Had it happened from the beginning, this would have been a much smaller event.
spiked: Have the outbreak and our responses been overly moralised? Often those who question the lockdowns or social distancing are cast as immoral in contrast to those who favour tough restrictions.
It seems to have been given a moral flavour. But it is important to realise that social distancing isn't a public-health response. Social distancing is what you do when the public-health response has failed. Social distancing is what had to happen during the 1918 flu because in those days, they didn't even know that influenza was caused by a virus. There were no known means of stopping it. There certainly wasn't a vaccine. And there were not any good ways of treating it.
We are not in that situation. We knew from very early on that this outbreak was caused by a virus. We knew what the virus was. And we knew how to interrupt transmission. So the fact that social distancing is all we have got as policy is evidence of a failure of public health. Social distancing isn't public health. The debate isn't about public health, it's about policy, and whether or not it should be implemented, and to what degree people's freedoms should be taken away. As you can imagine, in America freedom is always the buzzword. And so that debate becomes morally freighted. But that's because it is not about public health – it is about how governments should treat people.
I have been very disappointed to find out just how little public-health support and planning had been going on. I'm an academic. I'm not involved with what happens at governmental health agencies. So I did not realise the degree to which the public-health response had been dismantled. And that has become more and more evident as this crisis has unfolded.
spiked: Were most countries insufficiently prepared for the outbreak?
That's hard to say. That probably varies a lot from country to country. But actually, some places that were pretty well-prepared in terms of ICU beds have been very hard hit. I have always thought that what's been called 'preparedness' is insufficient. A future disaster can never be fully prepared for, because it is never entirely like what happened before. And that's the point I made at the beginning of our conversation. This pandemic is a lot like what has happened before, but then it is also different in its own ways. And so it is unwise to rely just on stocking up ventilators and flu vaccines. There will always be something that will challenge the preparedness. Therefore, there has to be a response ready that recognises the world we live in and the society we live in. And that is what didn't happen.
spiked: Did we fail to learn lessons from previous recent outbreaks like SARS or MEARS?
I think a lot of lessons were learned. And we are seeing them being put to use. For instance, there are a number of vaccine trials going on. That is a lesson that was learned from the 2003 SARS outbreak, which was a virus very similar to the current one.
On the other hand, we do not seem to have learned that a vaccine can never be the whole answer. For instance, there has been research on a vaccine against HIV – the virus that causes AIDS – for thirtysomething years now, and there is still no vaccine. And it is very clear that vaccines alone aren't going to be the answer.
In the 1960s, when measles vaccination came out, it seemed like a godsend to many people. But we now know that measles vaccination only protects the population against measles if everybody is willing to get it or to get their kids immunised. And that is no longer true. This is what I mean about needing to be responsive and having a response in place for the world as it exists, not the world that we would like it to be, or the world that was for the last epidemic.
There is a lot of discussion about treatments and about vaccines for coronavirus. We need treatments because it would be great if people stopped dying from this infection. And a vaccine would certainly be helpful. But we have to remember that unless there are structures in place to make sure that everybody can benefit from those things, those technical fixes alone aren't going to be a full answer. We will still be vulnerable, and we will have missed one more opportunity to make the world a better place.
Philip Alcabes was talking to Fraser Myers.
To enquire about republishing spiked's content, a right to reply or to request a correction, please contact the managing editor, Viv Regan.